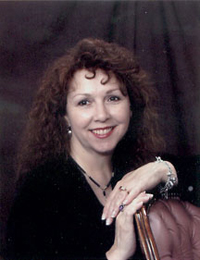 Contact Information:
Janet Lee Morrison
Phone:
(918) 744-7319

Email:
Website:
Discipline:
Visual Arts
Participants:
Childhood, Adolescents, Adults, and Intergenerational.
Settings:
Elementary, middle and high schools, alternative education
Availability:
Statewide, year-round
Bio:
Janet Lee-Morrison, a recognized commercial artist, produces architectural illustration, murals, graphics and portraits for clients. Her work has been published in Better Homes and Gardens magazine, as well as incorporated into educational museums. Participants in a residency with Janet will have experiences such as creating a circular mandala, designing a mural, drafting an architectural rendering, to creating logos and graphic designs. Janet inspires participants to let their imaginations discover true potential while learn to channel mistakes into positive directions and discover a new way of seeing with the mind's eye.
Learning Goals:

Strengthen abstract thinking and artistic expression
Increase artistic observation ability
Develop technical and organizational skills in art
Enhance creativity through problem solving
Learn basic art vocabulary