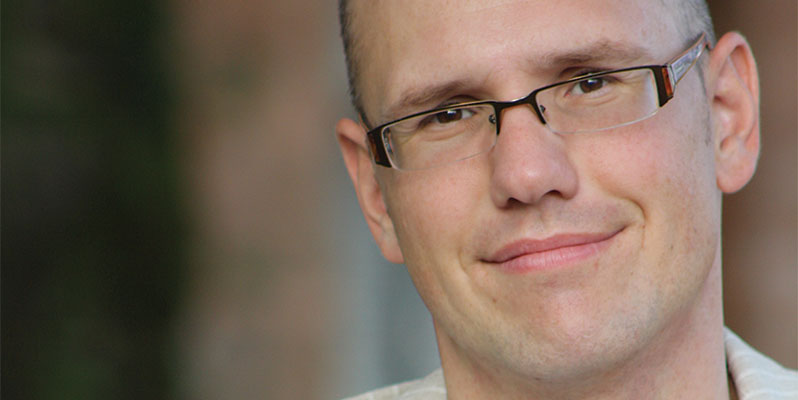 Oklahoma State Poet Laureate
About the State Poet Laureate Program
The Oklahoma Arts Council works on behalf of the Governor's office to solicit nominations for the honorary position of Oklahoma's State Poet Laureate. The position was codified in 1994 through State Statute 98.4. According to the legislation, the appointment by the Governor shall be made by January 1 of every odd year thus the State Poet Laureate serves for a period of two years.
During even numbered years, the Oklahoma Arts Council puts out a call for nominations from cultural organizations, such as poetry societies, writers' groups, colleges and universities, local arts and humanities councils, and libraries. A review committee that may consist of poets, university professors, former State Poets Laureate, and others with expertise in poetry reviews submissions and makes a recommendation to the Governor. The final determination and appointment of the State Poet Laureate is made by the Governor.
How to bring the Oklahoma State Poet Laureate to your community or school
Oklahoma Arts Council grant funding is available to help bring the Oklahoma State Poet Laureate to your community or school for workshops, presentations, and more. To learn which grant program can assist your organization, please contact our Grants Director.
Dr. Benjamin Myers
Oklahoma State Poet Laureate, 2015-2016
To arrange a workshop or poetry presentation featuring the Oklahoma State Poet Laureate, please contact:
Dr. Benjamin Myers
(405) 258-8021
ben.myers@okbu.edu
Born and raised in central Oklahoma, Dr. Benjamin Myers is the author of two books of poetry, Lapse Americana (New York Quarterly Books, 2013) and Elegy for Trains (Village Books Press, 2010). His poems have appeared in many prominent journals, including The Yale Review, Nimrod, 32 Poems, Poetry Northwest, The New York Quarterly, and Borderlands. Dr. Myers earned his Ph.D. in English literature at Washington University in St. Louis, and frequently reviews works of contemporary poetry for World Literature Today, Books and Culture, and other journals. He has been honored with a Tennessee Williams Scholarship from the Sewanee Writers' Conference and with an Oklahoma Book Award for Poetry from the Oklahoma Center for the Book. Dr. Myers is the Crouch-Mathis Professor of Literature at Oklahoma Baptist University, and lives in Chandler with his wife and three children, in a house built the year Oklahoma achieved statehood.
After appointing Dr. Myers as State Poet Laureate, Governor Mary Fallin said, "Through his poetry, Dr. Benjamin Myers demonstrates a deep love and kinship to Oklahoma. His poetry about our state offers a nuanced view of our people, our land, and the values that we hold dear. I am delighted to select a talented scholar such as Dr. Myers, whose work has been published in renowned international journals, to serve as Oklahoma's State Poet Laureate. I am confident that his passion for Oklahoma will resonate with students and adults as he shares and fosters the art of poetry in communities throughout our state."
Dr. Myers said he was honored and deeply moved when he learned of his appointment as State Poet Laureate.
"Oklahoma is more to me than just the place I live; it is my home, my homeland. The opportunity to combine my deep love for this land with my love for poetry is an opportunity I am very thankful for."
Past Poet Laureates
1923 Violet McDougal
1931 Paul Kroeger
1940 Jenny Harris Oliver
1943 Della I. Young
1944 Anne R. Semple
1945 Bess Truitt
1963 Delbert Davis
1966 Rudolph N. Hill
1970 Leslie A. McRill
1970 Rudolph N. Hill (Emeritus)
1977 Maggie Culver Fry
1995 Carol Hamilton
1997 Betty Shipley
1998 Joe Kreger
2001 Carl Sennhenn
2003 Francine Ringold
2007 N. Scott Momaday
2009 Jim Barnes
2011 Eddie Wilcoxen
2013 Nathan Brown
2015 Benjamin Myers
Questions?
For more information, please contact our Director of Marketing and Communications.