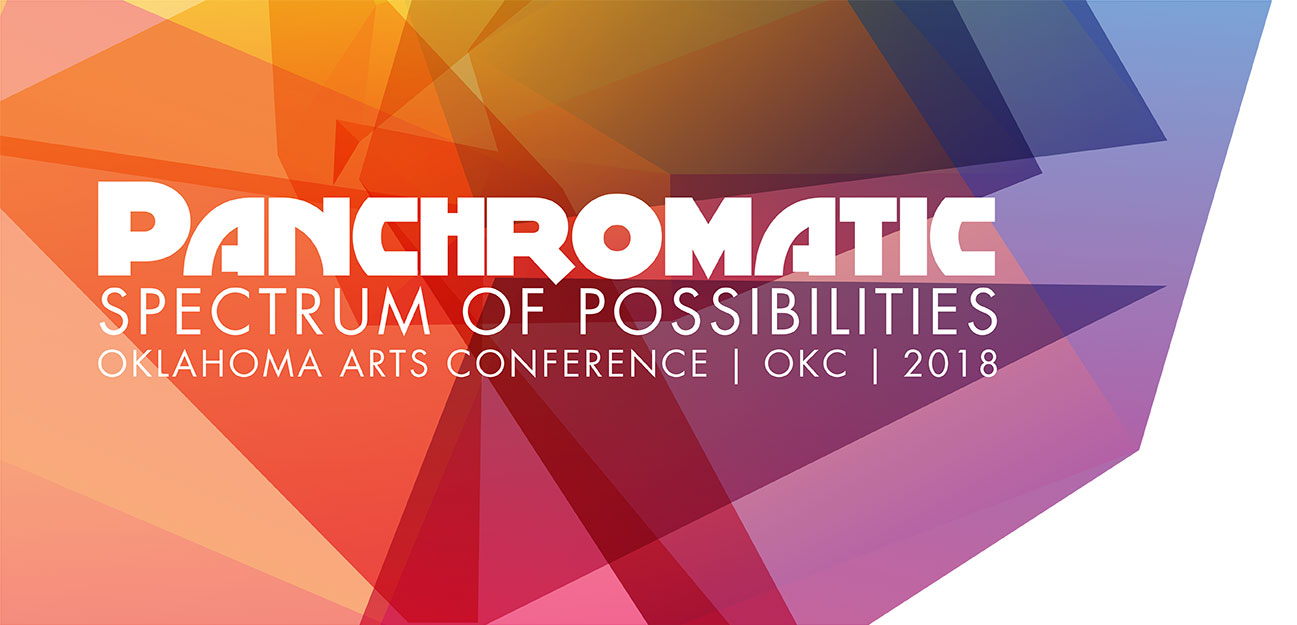 2018 Oklahoma Arts Conference
Panchromatic: Spectrum of Possibilities
Featured Presenters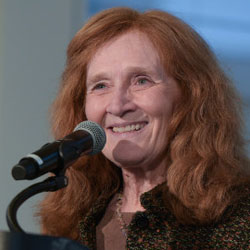 Janet Brown
Janet Brown recently retired as president and CEO of Grantmakers in the Arts (GIA), a national association for private foundations and public agencies, where she led the organization to gain national recognition for its bold racial equity in arts philanthropy work and its focus on the financial health of the nonprofit art sector. Prior to her tenure at GIA, Brown served as Chair of Performing and Visual Arts at Augustana University, and as an instructor at Goucher College where she taught about public policy and the arts in the Master in Arts Administration program. A registered lobbyist for 15 years, Brown formerly served as executive director of South Dakotans for the Arts (SoDA)—a statewide service, education, and advocacy organization—where she provided technical assistance to communities, inspired the arts-infused A+ program, managed a five-state conference, and created the Prairie Arts Management Institute. During her time at SoDA, Brown created the annual Arts Education Institute, the ArtsCorr program in juvenile corrections, and an arts in healthcare systems program. She also successfully lobbied for public art legislation.


Arlene Goldbard
Arlene Goldbard is a writer, speaker, consultant, and cultural activist whose focus is the intersection of culture, politics, and spirituality. Through her uplifting and visionary presentations, Goldbard has challenged and inspired artists, organizations, and communities nationwide. Among the books Goldbard has authored are "New Creative Community: The Art of Cultural Development, Community, Culture and Globalization," and "Crossroads: Reflections on the Politics of Culture." Her more recently published books related to art's public purpose include, "The Wave" and "The Culture of Possibility: Art, Artists and The Future." In her speaking engagements, Goldbard has addressed academic and community audiences across the U.S. and Europe. Community-based organizations, independent media groups, and public and private funders and policymakers have all sought and relied on Goldbard's expertise. Goldbard currently serves as Chief Policy Wonk for the United States Department of Arts and Culture—a nonprofit grassroots action network, and as President of the Board of Directors of The Shalom Center.
Margie J. Reese
Margie Johnson Reese is the Executive Director of the newly created Wichita Falls Alliance for Arts and Culture, where her responsibilities include the establishment of arts policy, management of artist training, and administration of grantmaking programs in service to Wichita Falls, Texas, and the surrounding areas. Throughout her career focused on cultural policy planning and implementation, Reese has been committed to making the arts accessible and relevant. She has worked as the General Manager of the City of Los Angeles Department of Cultural Affairs, the Director of the City of Dallas Office of Cultural Affairs, and Vice President for Programs at the Dallas-based nonprofit creative learning organization, Big Thought. She has also employed her arts leadership on a global level, serving three years managing the Ford Foundation's Media, Arts and Culture portfolio in West Africa. Reese is a longtime board member of Americans for the Arts where she chaired the board's Diversity and Inclusion Task Force. She is an active grants review panelist for the National Endowment for the Arts and an advisor to the Association of African Museums in Nairobi, Kenya. For her dedication to increasing young people's access to arts learning opportunities, and for her advocacy for equity and diversity, Reese received the National Guild for Community Arts Education's Lifetime Service Award in 2014.


Conference Presenters and Panelists
Jeannetta Calhoun Mish
Dr. Jeanetta Calhoun Mish is a scholar, poet, writer, and teacher whose career in poetry spans more than 20 years. In addition to presenting poetry readings and workshops across the United States, Mish has advanced the careers of many Oklahoma writers and has earned numerous awards for her creative writing and poetry. Mish is the director of The Red Earth Creative Writing Master of Fine Arts program at Oklahoma City University where she also serves as advisor to Red Earth Review and as a faculty mentor in writing pedagogy, professional writing, and the craft of poetry. She is also editor of Mongrel Empire Press, which was recognized as 2012 Publisher of the Year by the Woodcraft Circle of Native Writers and Storytellers. Among Mish's most recent books are What I Learned at the War, a poetry collection (West End Press, 2016) and Oklahomeland: Essays (Lamar University Press, 2015). Her 2009 poetry collection, Work Is Love Made Visible (West End Press) won an Oklahoma Book Award, a Western Heritage Award from the National Cowboy and Western Heritage Museum, and the WILLA Award from Women Writing the West.
Marie Casimir
Marie Casimir is a Haitian-American performer, writer, and producer. She is a lecturer of African and African Diaspora Dance in the University of Oklahoma's Clara Luper African and African-American Department. As founder and director of Djaspora Productions, Casimir supports and produces art that connects artists of color locally and globally. She is also co-founder and producer of The Instigation Festival, a dance and music festival in Chicago and New Orleans. A 2018 Ragdale Artists Fellow and recipient of a OneLove Nola Residency, Casimir most recently served as Associate Director of Links Hall, an experimental performance venue in Chicago.
Nicole Poole
Nicole Poole is a Certified Soundpainter and veteran performer with the Walter Thompson Orchestra and the SoundPainting Orchestra de l'Union des Musiciens de Jazz (Paris). With a specialization in multi-disciplinary work, Poole assists performing ensembles with enhancing theatricality, and she serves as a collaboration coach for business organizations seeking to expand their creative potential. Poole has led workshops in Paris, Milan, New York City, Woodstock, Vassar College, and Boston University.


Kelly Tompkins
As the Director of Main Street Enid, Kelly Tompkins has played a pivotal role in the revitalization of the northwest Oklahoma community's downtown district. Her efforts in placemaking, fundraising, and promotional projects have helped Main Street Enid garner a dozen statewide awards, including Community of the Year. Tompkins is a graduate of the Oklahoma Arts Council's Leadership Arts program, and she holds a certificate of accreditation in placemaking from the University of Miami School Architecture's Charter of the New Urbanism (CNU) program. Tompkins and her husband own Hive Appeal, where they offer consulting services in marketing, events, and the arts to small businesses and communities.
Questions?
For more information contact our Assistant Director.