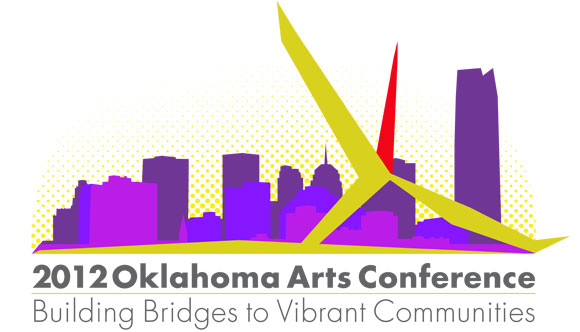 Oklahoma Arts Conference
Presenters

Featured Presenters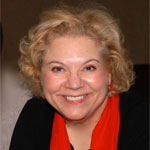 Ramona Baker is a consultant, speaker, and educator with more than 20 years experience as chief administrator of several nonprofit arts organizations. Baker's consulting practice focuses on organizational change, including change in leadership, mission, or direction. Areas of focus include succession planning, crisis management, and board development. Baker helps organizations solidify their mission and goals, strengthen connections to constituents and community, and build participation and engagement.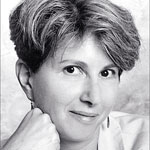 Jeri Goldstein has served as an agent and manager for some of the top performing artists in the industry. Her experience includes booking national and international tours, and booking tours for theater and dance. Goldstein has written an award-winning book, been featured in many popular industry magazines, and has developed artist marketing resources in partnership with The Southern Arts Federation and Carnegie Mellon Arts Management Program. With over 30 years experience, Goldstein's background includes work as a concert promoter, tour coordinator, commercial television production engineer for an NBC affiliate station, photographer and graphic artist. She has served as President and member of the Board of Directors of the Folk Alliance and currently serves as consultant to the Virginia Commission for the Arts. Goldstein's Oklahoma Arts Conference sessions will benefit visual and performing artists.

Presenters and Panelists
Larry Anderson is president of Larry K. Anderson, P.C., a local public accounting firm in Oklahoma City. The firm specializes in helping small business improve profitability through innovative consulting, financial reporting and tax services.
Mary Beth Babcock, owner of Dwelling Spaces, a retail shop in Tulsa and Oklahoma City, is a creative collaborator who's worked with hundreds of artists, creative professionals and entrepreneurs to enrich the arts in Oklahoma. A Bartlesville native and Oklahoma State University graduate, Babcock opened the original Dwelling Spaces store in Tulsa in 2006; a second location in Oklahoma City is set to open in 2012. In 2011, Babcock was named Oklahoman of the Year by Oklahoma Today Magazine. Her motto...DREAM BIG!!!!

Christine Dotterweich Bial is the Curator of Performing Arts for the Mid-America Arts Alliance. Her past experience includes a stint with the Kansas Arts Commission and ten years in nonprofit theatre management in New York City, Albuquerque, and Kansas City. Bial holds a graduate degree from Tisch School of the Arts at New York University.
Tina Burdett is the Grants and Programs Administrator at the Kirkpatrick Family Fund in Oklahoma City. She has spent 30 years working in the non-profit sector with local, regional and national community arts organizations. Burdett has served as executive director of the Assembly of Community Arts Councils of Oklahoma, the Oklahoma Cultural Coalition, and is a former board member of Americans for the Arts.
Luna Burnett has been involved with the Woody Guthrie Festival since its inception. For 15 years, Burnett owned and operated Brick Street Caf?, one of the festival venues. Burnett has served on the Okemah City Council for 15 years and has served as mayor for 11 years. She is currently involved with the Okemah Community Improvement Association in the restoration and reopening of the Crystal Theatre.
Ken Busby is Executive Director and Chief Executive Officer of the Arts & Humanities Council of Tulsa. He serves as a consultant for fundraising, grant writing, strategic planning and board development for nonprofits across the state. A 2008 Governor's Arts Award recipient, Busby serves as chair of Tulsa International Mayfest, president of the Tulsa Symphony, and is a board member of the Oklahoma Museums Association. In 2010, Busby was elected to the Arts Education Council of Americans for the Arts.
Bryon Chambers, Assistant Curator of Education at the Oklahoma City Museum of Art, began his career in music education. After attending graduate school in art history, Bryon joined the education team at OKCMOA in 2009, where his responsibilities include managing school and teacher programs, tours, internships, docents, and assisting with exhibition and collection interpretation.
Dwight Cope is the current mayor of Medicine Park, Oklahoma, a position he's held since 2004. Cope has served on Medicine Park's Planning and Preservation Committee, Economic Development Authority and Town Board of Trustees. Under his leadership, Medicine Park has launched several successful music festivals to enrich the community's cultural offerings and attract tourist investment in the community. For his efforts, Cope was awarded a Governor's Arts Award in 2009.
Mick Cornett became mayor of Oklahoma City in 2004 where he has been instrumental in the city?s renaissance. Under Cornett?s leadership the city has seen the completion of MAPS 1, the implementation of MAPS for Kids, and the passage of MAPS 3. During Cornett?s tenure, the city has boasted a strong economy and one of the lowest unemployment rates in the nation. Cornett has earned national recognition for his efforts to strengthen education, jobs and quality of life.?

Angela Cozby, Festival of the Arts Director for the Arts Council of OKC, is responsible for planning and implementing all aspects of one of Oklahoma's largest events. Each year 750,000 people attend the six-day event featuring the visual and performing arts. Cozby was voted one of Oklahoma's top "40 under 40" business people by OKCBiz and Oklahoma Magazine. She is also a member of Leadership Oklahoma City.

Kay Decker is Chair of the Social Sciences Department and Professor of Sociology at Northwestern Oklahoma State University in Alva. She is a certified community development specialist and founding director of Freedom West Community Development Corporation, a nonprofit development organization serving five counties in northwest Oklahoma. She currently serves on the board of Preservation Oklahoma, Inc., and has served on numerous local, regional and state boards and task forces. Dr. Decker is a graduate of the first Oklahoma Leadership Arts class.
Michelle Dexter the director and co-founder of Perpetual Motion Dance and an assistant professor of Dance at the University of Central Oklahoma. Dexter has performed in numerous concerts and festivals, including five American College Dance Festivals, where her pieces "Bridges," "Echoes," and "In the Wake," were selected for the Gala Concert, ROGUE in California, and the New Genre Festival in Tulsa. As a freelance choreographer, Dexter has had dance works commissioned by several major universities.
Elizabeth Downing is a photographer who, through her work, explores unseen elements of the everyday world. Her photography has been shown in six solo shows and a number of group exhibitions since 2005, including OVAC's Biennial exhibition in 2006, IAO's traveling "24 Works on Paper" show, and a variety of other invitational exhibitions. Downing currently lives in Tulsa, where she documents the textures of urbanity and develops photography-based installation art.

Kathy Earnest is a graduate of the first Leadership Arts class (2008). After 26 years in public education she now teaches English at Northwestern Oklahoma State University in Alva where she has taught for 8 years. She is currently completing an Ed.D. at Oklahoma State University. In addition to her professional duties, she participates in Alva community activities, one of which is serving on the advisory board for Graceful Arts Gallery.

Anthony Foreman is a filmmaker and website designer who began his creative journey in filmmaking at age eight. Foreman is founder and director of the Trail Dance Film Festival in Duncan, Oklahoma, where his efforts with the festival have earned it numerous accolades, including a spot on the Top 25 Coolest Film Festivals by MovieMaker Magazine.

Jonathan Fowler is General Manager of Fowler Volkswagen of Norman, where he represents the third generation in his family to lead a dealership. Fowler's experience and love for the arts culminated in 2008 when he played a lead role in creating the Norman Music Festival, an indie music festival in downtown Norman that attracts 50,000 people every year. Fowler also serves as a board member for the Norman Arts Council, Norman Public Arts Board, and Norman Music Alliance.

Susan Frantz has been with Sarkeys Foundation over 20 years, where she provides guidance and counsel to a number of nonprofit organizations across the state of Oklahoma. Frantz serves on the Leadership Team of the Oklahoma Afterschool Network, as a board member for the Oklahoma City Metro Literacy Coalition, and as a committee member for the Citizens for a New Norman Library.

Kyle Golding is an award-winning communications, strategic planning and process development specialist with over 20 years of advertising, graphic design, marketing and public relations experience. Golding's varied background includes work in manufacturing, entertainment, communications, small business and nonprofits. He is known for his creative "there is no box" approach to business problem solving. Golding is also an experienced visual and performing artist.
Amanda Harmer, Education and Community Outreach Coordinator at the Oklahoma City Museum of Art, has been an art educator for over ten years specializing in children ages 15 months to 12 years. She has worked with Edmond Public Schools, the Fine Arts Institute of Edmond, and City Arts Center. Harmer currently organizes and facilitates OKCMOA Healing Arts, providing art education and monthly activities to three local memory care facilities.

Debby Kaspari is a natural science artist, illustrator and muralist. In addition to graduating from the California College of the Arts, Kaspari has won grants, fellowships and residencies from Harvard University, the Eckelberry Foundation and HJ Andrews Experimental Forest, among others. In 2009 Kaspari proposed, developed and co-curated a major solo exhibit at the Sam Noble Oklahoma Museum of Natural History. She sketches and writes a regular column for Oklahoma Today Magazine and blogs at http://drawingthemotmot.wordpress.com.?
?
Robbie Kienzle was recently named Arts & Cultural Affairs Liaison for the City of Oklahoma City where she oversees Arts Commission matters and implementation if the "1 percent for arts" ordinance established in 2009. For more than 20 years, Kienzle has worked to connect arts, architecture and urban redevelopment to support the city's growth and development. She is a past director of the Festival of the Arts, executive director of the American Institute of Architects, Oklahoma Main Street manager for the City of Shawnee, and visual arts consultant for the MAPS Library, Ballpark and Canal projects.
Jennifer James is the Executive Director of Oklahomans for the Arts. She is an accredited PR practitioner, professional blogger and radio commentator on KOSU Radio. She lives in OKC with her husband and three children, 14, 6 and 4.
Nathan Lee is a visual artist, art activist and founder of Inclusion in Art, where his efforts include working towards a more racially diverse Oklahoma art community. Lee co-produced the film Transcend, which explores the lives and creative process of five black artists living and working in Oklahoma. Transcend is the first Oklahoma film to focus on the state's African-American creative class.
Desmond Mason, a graduate of Oklahoma State University, was a professional basketball player in the NBA for 10 years before moving to Oklahoma City in 2009 to focus on his art. While a student at OSU, Mason majored in studio art and earned national attention for his basketball and artistic abilities. An advocate for his community, Mason works on his art in his Midtown Oklahoma City studio.
Brannyn McDougal is a community planning consultant with over 10 years experience in the public and private sector where she provides clients a customized approach to community-building. McDougal holds a Master of Urban Planning and a Graduate Certificate in Historic Preservation and serves on the board of directors for the Mabee-Gerrer Museum of Art and Preservation Oklahoma. She is a member of the 2012 Leadership Arts class.
Romy Owens earned her master?s degree in photography from Oklahoma City University in 2005 and has since been featured in over 60 solo, duo and group exhibitions. She has curated a dozen exhibitions in Oklahoma City and received numerous awards. Owens? art is included in several private, corporate and public collections. She recently became the first artist to be selected for the Skirvin Hilton Artist in Residence Program.

Stephanie Pena is a latin singer, comedian, SAG & AFTRA actress and voiceover artist who has been entertaining audiences across the globe for nearly 20 years. A former background vocalist at BB Kings Jazz & Blues Club, Pena wowed audiences in her first comedic film role, opposite Chris Kattan in the film Just Crazy Enough. Pena has served as National Anthem Vocalist and Voice Announcer for the National Council of La Raza for the past 12 years. The NCLR is the largest national Hispanic civil rights and advocacy organization in the United States.

Cynthia Reid is the Vice President of Marketing and Communication for the Greater Oklahoma City Chamber where she oversees national and regional marketing initiatives to promote Oklahoma City for economic development and tourism. Reid is responsible for events, media relations, publications and image branding for the Chamber.
John Robertson is the Vice President of the Woody Guthrie Coalition, where he manages the annual Woody Guthrie Folk Festival that takes place annually in Okemah, Oklahoma. Robertson's background includes small business management and service with the Oklahoma Department of Commerce. Since 2007, John has served as the Director of the Okmulgee Area Development Corporation.
Teresa M. Rose joined Chesapeake Energy Corp. in January 2008 as Director ? Community Relations. Rose develops the company's corporate responsibility goals, oversees corporate philanthropy and employee engagement/volunteerism. She currently serves on the boards of Oklahoma City Public Schools Foundation, Oklahoma Outreach Foundation, Oklahoma Health Center Foundation, Leadership Oklahoma City, and Teach for America, among others.
Randel Shadid served 16 years on Edmond's city council, including four years as mayor. Shadid spearheaded efforts to establish Edmond's public art ordinance and served as Chairman of the Visual Arts Commission that oversees the program. Edmond has a public-private donor art program and a 1% of public projects program.
Jerrod Shouse holds a bachelor's degree in public affairs and administration from the University of Oklahoma. He began his career as Governor Frank Keating's personal assistant and later became Public Information Officer for OU President David Boren. He currently manages his own government relations consulting firm, Shouse and Associates, based in Oklahoma City.
James E. Talkington is the vice-chairman of NBC Oklahoma and president of NBC Corp of Oklahoma. With a banking career spanning 40 years, Talkington has served on a number of boards including the Government Relations Committee of the American Bankers Association and the Oklahoma Bankers Association.

Donna Tinnin is the Community Tourism Planning and Development Supervisor for the Cherokee Nation. She also serves as Director of the Cherokee Arts Center in Tahlequah, an arts incubator for Native American artists. Tinnin's board service includes Tahlequah Public Schools, Tahlequah Tourism Council, and the Tahlequah City of Firsts Strategic Planning group. Tinnin is a graduate of the Leadership Arts program.
Leslie Thomas holds a B.A. in Public Relations and Marketing. From million dollar campaigns to smaller fundraising events, Thomas has a wide variety of nonprofit development experience. Thomas worked for the American Heart Association and the Leukemia and Lymphoma Society and Arthritis Foundation before becoming Development Director for the Oklahoma City Ballet in 2010.
Anna M. Thompson is Executive Director of the DeBartolo Performing Arts Center and the endowed Judd & Mary Lou Leighton Director of the Performing Arts at the University of Notre Dame. In addition to her administrative and finance duties, Thompson curates performing arts programming and develops interdisciplinary visiting artist residency projects. Thompson is a frequent lecturer and presenter at regional, national and international performing arts conferences.

Kristen Vails is Executive Director of Oklahoma City's Plaza District where she has helped spearhead revitalization of the once-blighted neighborhood. Vails works closely with stakeholders, using a careful approach to economic development, organization, marketing and design. Her strategy focuses on creating local artist opportunities and community art experiences. A visual artist, Vails' work has been exhibited throughout Oklahoma.
Larry Walker has devoted more than 23 years of service to arts organizations in Norman, including the Norman Arts Council, Norman Ballet, and the Norman Public Arts Board. Walker has overseen expansion of Norman's public art collection, coordinated community based public art projects, developed a long range master plan, and completed a digital archive of the city's collection. He was recognized for his support of the arts with a Governor's Arts Award in 2010.
Jan Watt is the new Executive Director of Children's Musical Theatre of Bartlesville, a position she assumed in July. Watt also serves as the theater's director and accompanist for its Encore Show Choir. Prior to accepting her new position, Watt was a volunteer for the theater, where she assisted with publicity and served as producer on several shows during the 2010-2012 seasons.
Erin Woods is the Managing Director and co-founder of Reduxion Theatre in Oklahoma City where, influenced by the well-known Oregon Shakespeare Festival, she applies an innovative approach to producing classical works. In addition to performing in New York City at The Pearl Theatre, Woods studied at the Shakespeare School in London and Startford-upon-Avon and with Andrew Wade of the Royal Shakespeare Company.
Tyler Woods has been acting, directing, choreographing and producing Shakespeare's plays for over 10 years. He has worked and studied at some of the most prestigious theatres in the country including The American Shakespeare Center, Virginia Stage Company, The Public Theater and The Pearl Theatre in New York City. Woods is the co-founder, Executive/Artistic Director and driving force behind Reduxion Theatre Company, a cutting edge classical performance group in Oklahoma City.

Sandy Wright serves as the Foundations and Grants Director for NewView Oklahoma, an organization providing employment and rehabilitation for those with visual impairments. With a background in the arts, including a 12-year tenure with the Arts Council of Oklahoma City where she was an event director and arts education program coordinator, Wright seeks to use the arts to benefit those she serves at NewView.
Questions?
For more information contact Molly O'Connor, cultural development director, at (405) 521-2013 or molly.oconnor@arts.ok.gov.