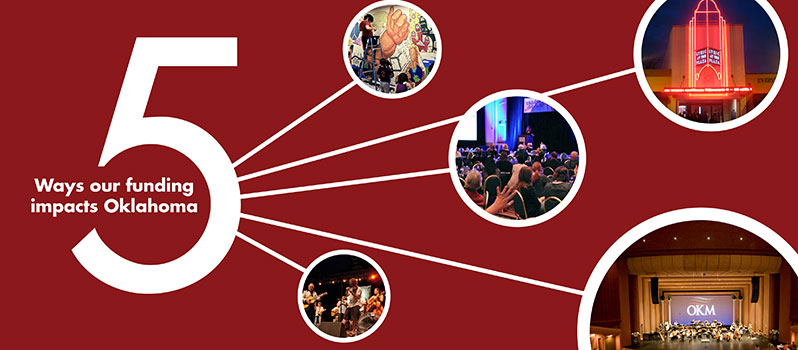 5 ways our funding impacts Oklahoma
The Oklahoma Arts Council's state appropriation of $4 million is less than 1/10th of 1 percent of the state budget. Eighty percent of funding goes directly to communities across the state. To learn more, download our most recent Impact Report.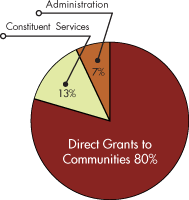 Strengthens the Economy
According to a study released in 2010, our funding sustains Oklahoma's $314.8 million nonprofit arts and cultural industry and over 10,000 jobs. The industry generates $29 million in state and local tax revenue.


Preserves our Culture
Museums and festivals preserve and proclaim Oklahoma's story to thousands of citizens and tourists each year. We fund these "stewards" of our culture.


Inspires Academic Excellence
We support the arts education programs that nurture critical thinking skills, improve math and science scores, and develop our creative workforce.


Retains Young Professionals
Young, creative professionals flourish in communities made alive by arts and cultural resources. Our grants and programs make these resources possible.


Promotes Community Development
Council programs generate and equip leaders to employ the arts in creating vibrant communities. The Plaza District (OKC) and Brady Arts District (Tulsa) demonstrate the arts' power to transform neighborhoods.