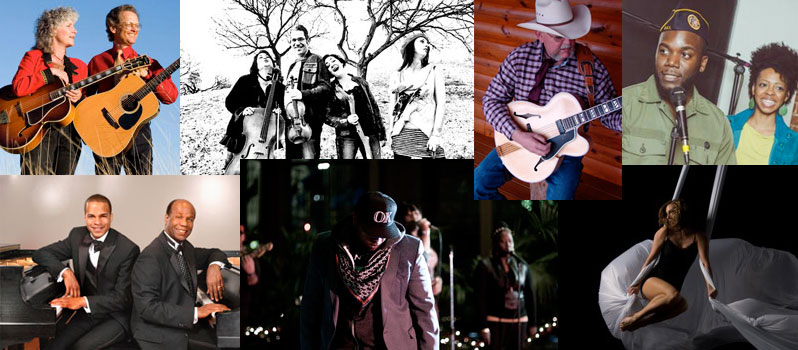 Oklahoma Performing Artist Roster
NOTE: Due to a realignment of agency priorities in response to budget reductions, we are currently unable to accept new applications from artists to join the Performing Artist Roster.
Current roster artists are available for programs.
The Performing Artist Roster is a resource list of Oklahoma performing artists who have been vetted by the Oklahoma Arts Council and are available to perform in communities around the state. Artists on the roster include some of the state's finest soloists, orchestras, and ensembles in music, theatre and dance. Styles range from classical to contemporary to experimental.
To find a performing artist select a category from below:

(Note: Performing Roster artists are not employees of the Oklahoma Arts Council)