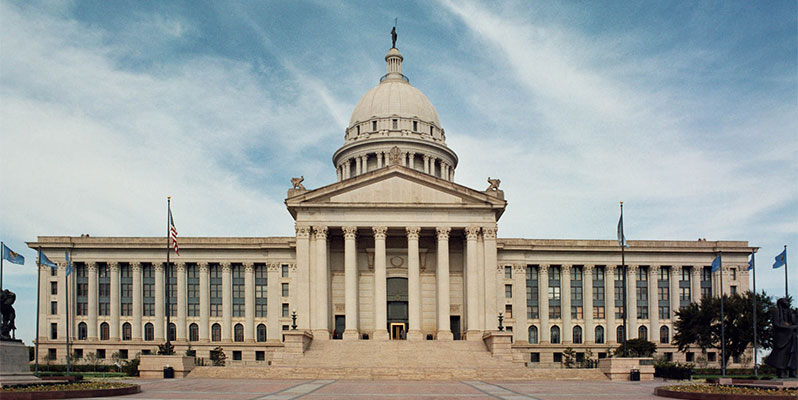 Oklahoma State Capitol
Art Collection
Oklahoma's Capitol is unique among state capitol buildings for the amount of artwork adorning its hallways and rotunda, and beautifying its grounds. Two significant collections of artwork at the Capitol are managed by the Oklahoma Arts Council - the Capitol Art Collection and the State Art Collection.

Comprising the Capitol Art Collection are more than 100 permanent sculptures, murals and paintings located throughout the Capitol's hallways and rotunda, and on the Capitol grounds. In addition to enriching a historic civic space, the collection provides visitors and students a unique and engaging way to learn about Oklahoma's history through the events, people and land depicted in the works.
Select a category to learn more about individual works of art within the collection.
Guidelines for Donating Artwork
Art in the Public Spaces of the Oklahoma State Capitol Policies and Guidelines
Copyright
Visitors are permitted to photograph the artwork at the Oklahoma State Capitol, however all works are copyrighted and cannot be reproduced.
Request an Image
Requests to reproduce images of state-owned artwork managed by the Oklahoma Arts Council may be submitted using the Artwork Image Request Form.
Questions
For more information, contact our Curator of Capitol Exhibitions.