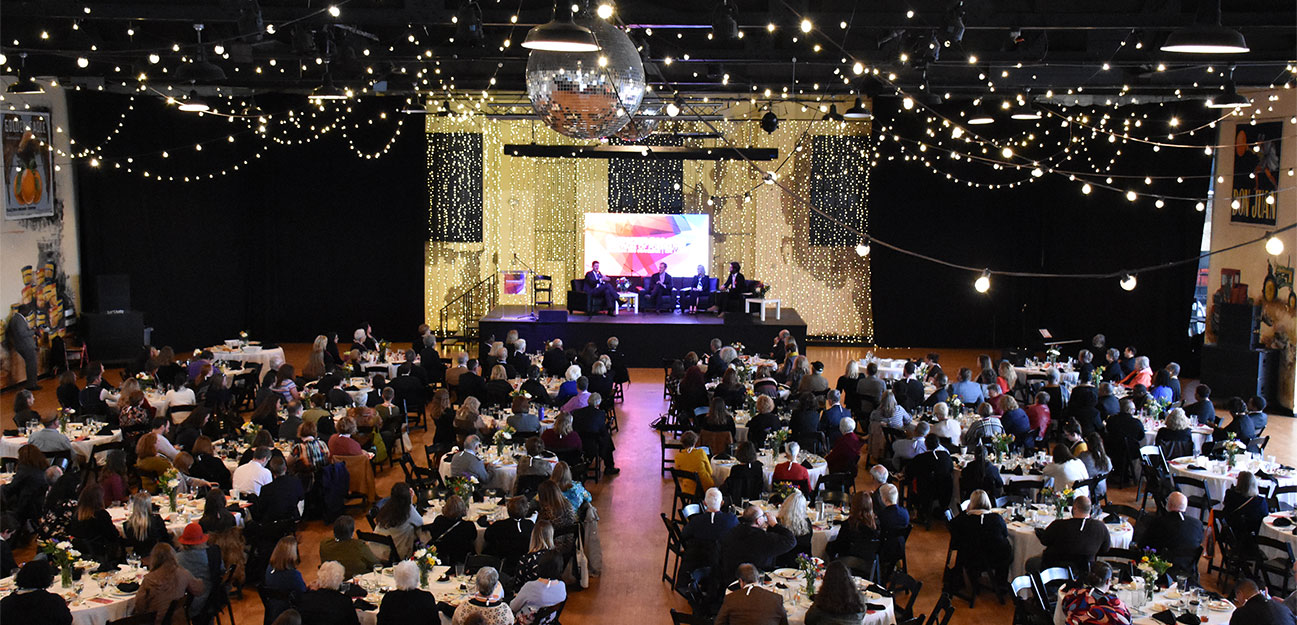 2021 Oklahoma Arts Conference
Oklahoma Arts Conference Update
Following a year that has posed historic challenges for Oklahoma's arts sector, bringing the arts and cultural community together for the Oklahoma Arts Conference would be an ideal way to reconnect and begin to move forward. The event was originally scheduled for fall 2020, then rescheduled for spring 2021. Now, with health officials continuing to discourage large gatherings as risks from the pandemic persist, fall 2021 is being considered as a timeframe for the conference.

While data about the pandemic in Oklahoma shows promising trends, it is difficult to predict when a physical convening of nearly 500 people can be safely held. Oklahoma Arts Council leadership continues to monitor data and communicate with public health officials. At an appropriate time, a formal announcement with details about the conference will be made.

Offering the experience and content of the Oklahoma Arts Conference remains a top priority for the agency. We remain committed to presenting the conference as originally planned by convening in Muskogee, where attendees can be inspired by the community's incredible arts and cultural assets.

In the weeks and months ahead, the Oklahoma Arts Council will continue to provide updates through email, social media, and our website.

About the Oklahoma Arts Conference
An Oklahoma Arts Council program, the Oklahoma Arts Conference brings together hundreds of artists, nonprofit administrators, community developers, civic leaders, educators, students, and others from across the state in one location for two-plus days of professional development and networking. Conference sessions feature nationally recognized industry experts who address current trends and topics in artist career development, nonprofit management, and community development through the arts. Sessions also feature local presenters and panelists highlighting successful models in Oklahoma. Conference activities include networking events, performances, and tours of community arts and cultural spaces. More information about the Oklahoma Arts Conference is available at arts.ok.gov.
Receive updates about the Oklahoma Arts Conference.
Questions?
For more information contact our Assistant Director.