Recent Works by Derek Penix
East Gallery - November 23, 2015 - January 24, 2016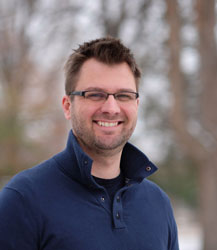 Derek Penix was born and raised in Tulsa, Oklahoma. He was surrounded by the arts as his mother and grandfather were both artists. Yet, it wasn't until after high school that Penix started realizing that he had a natural talent that should be explored. At the encouragement of his mother, he began to pursue a painting career and quickly found success at the local gallery where he sold his first piece.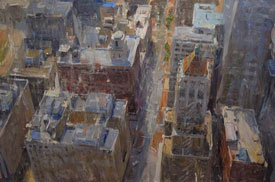 Penix was initially inspired by 19th century masters such as Nicolai Fechin, John Singer Sargent, and the French Impressionists. But in the last few years, he has found more inspiration and direction under the instruction of contemporary master Quang Ho. As Penix described in a recent interview with Fine Art Connoisseur, "Before Quang, I was all wrong. I painted the subject instead of the abstract. I saw the subject instead of the shapes. One important thing Quang did was open my eyes to see that paintings are abstract. He taught me that paintings are really about the shape, value, and color relationships and very little about the subject."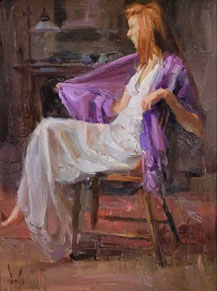 Although Penix has a keen eye for framing a scene in a harmonious composition, he balances harmony with a flexible process, allowing the painting to unfold naturally. His brushstrokes are lively and expressive, allowing the subject to come alive. Of his process, Penix explains, "I generally approach a painting as a whole, jumping from one area to another and allowing the painting to paint itself, really. When I start a painting, I try not to have a very strong idea of what I want the painting to look like in the end because I really believe that most creativity flows when it is not really planned out."

As an artist, Penix gains inspiration from his environment whether it is at the park, in his home, or traveling abroad. He enjoys the freedom to paint different subject matter and has learned to push himself to try new things, even if they are out of his comfort zone.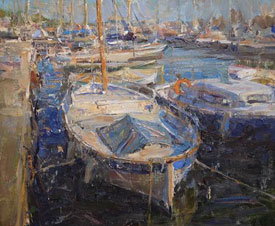 In the past few years, Penix has been recognized in Southwest Art Magazine's "21 Under 31" artist competition and Oklahoma Magazine's "40 Under 40". He has received honors in juried art competitions such as the National Oil and Acrylic Painter's Society, American Impressionist Society's Annual AIS National Juried Exhibition, and The Artist Magazine's Annual Art Competition, among many others. His artwork is frequently featured in solo exhibitions and written about in national art publications.
Penix is represented in galleries in Oklahoma City, Tulsa, Denver, Santa Fe, and Santa Barbara. He resides in Tulsa