Larry Hefner
Abstruse Deception
East Gallery - July 6 - September 6, 2015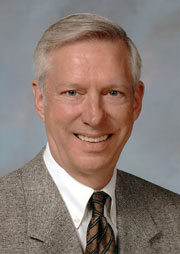 Edmond artist Larry Hefner has worked in a variety of media and styles throughout his professional career – from his early experimental works in painting, printmaking, and mixed media construction to his mastery of commercial photography and graphic design. Diversity in media can often lead to a certain amount of conflict in visual continuity in an artist's portfolio, even if the aesthetic goals are consistent. But for this exhibition, titled Abstruse Deception, Hefner focused on tying all areas of his creative expression together.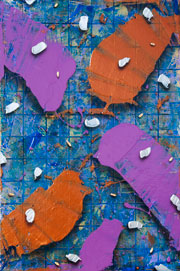 "I describe my method of working as process driven," says Hefner. "The imagery is abstract and is developed as each work progresses." For his paintings, Hefner uses acrylic paint mixed with thickened clear polymer medium. This thick transparent paint is applied in layers to slowly build a rich textural background. As the painting develops, he carefully considers color to enhance the spatial illusion. In the final stages of the painting, shadows are applied with an airbrush to further enhance the illusion of depth and space, achieving an unnatural quality of realism that is almost photographic.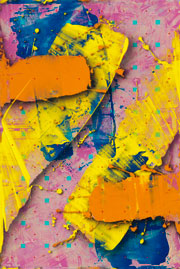 In addition to paintings, Hefner creates limited edition prints. These are not reproductions of his paintings, but are original creations themselves. To create these, Hefner begins by digitally photographing abstract images and textures before manipulating and layering them in Photoshop. To maintain a painterly appearance, he creates each layer (focal image, foreground, middle-ground, and background) individually before marrying them in a final composition and printing with an archival ink printer. "The Macintosh computer plays a dominant role in the graphic design industry," Hefner explains. "It was only natural that I begin to think of the computer as a means of expressing my art concepts as well." Of his latest body of work, Hefner says, "These paintings along with the digital prints give my work a unified look and style that was missing from my earlier, more traditional, methods of working. Now the work speaks for itself without interference from media."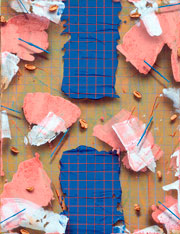 Hefner received his Master of Fine Arts from the University of Oklahoma. He is a Professor of Design in the Department of Design at the University of Central Oklahoma in Edmond. In an effort to stay on the cutting edge of the graphic design industry, Hefner spends a great deal of his time researching and working on Apple computers and their associated software applications. His work has been exhibited in many local and regional museums and galleries, winning numerous awards. For the past thirty-five years, Hefner has worked as a graphic designer/photographer, owning his own studio, The Hefner Group. As a graphic designer, he has represented numerous local, regional, and national companies, including Southwestern Bell Telephone, Red Carpet Real Estate, Carik Services, and Hertz Corporation. Hefner's commercial work for these and other clients has won numerous awards in the graphic design and advertising industry.