Matt Jarvis
China Re-Collections
North Gallery - March 30 ? May 31, 2009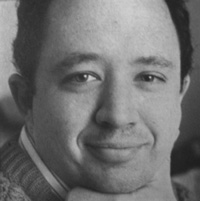 As a freelance photographer living in Pawhuska, Matt Jarvis developed an interest in photography on a trip to Canada and his photography career took off with a trip to China. "I'm interested in cultural identity and how people fit into the place where they live," he explained. "Through travel, I've learned a lot more about the world. In my work I wanted to give other people that same opportunity."
In Jarvis' exhibit, China Re-Collections, the artist gives the viewer an insider's perspective of an ancient land. In July 2006, he spent the month discovering China not as a tourist, but with three Chinese friends. He visited a rural county where he was the first Caucasian there in three years. Jarvis said that he discovered that the country and the people were much different from what he expected.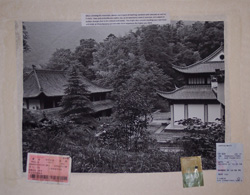 "On every fireplace mantle in every rural farmhouse I visited, I found vases with the remains of honored ancestors. Above the mantle, scrolls were displayed that represented cultural values, or places that they wished to one day see. With China Re-Collections my intention is to portray these values and desires using a less classical type of presentation."
"My artwork derives from photography that is gathered for a specific project, along with research, 'pseudo-documents' and project-specific items including chopsticks, hotel keycards and foreign exchange receipts. While reviewing the photographs created for a project, I leave my mind open to suggestions from the images as to what the concept for an exhibit's presentation will be."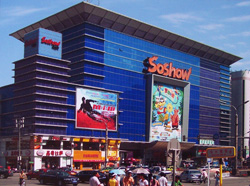 Jarvis' family is of the Labadie clan, Osage tribe and he lives on land given to his great grandfather in 1889. He began working in commercial photography in 1991 and transitioned into fine arts photography in the mid 90s. In 1996, Jarvis earned degrees in Photography and Central European Studies from the University of Washington in Seattle and later completed a Master's Degree in Fine Arts from the University of Oklahoma.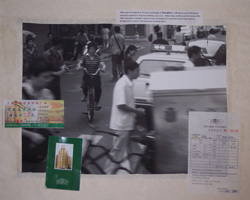 Jarvis' photographs can be seen in local, state, and regional magazines as well as art exhibits in Shanghai, China and the Riney Fine Arts Center in Wichita, Kansas. He has also exhibited his work across Oklahoma in Bartlesville, Tulsa, Ponca City, Pawhuska, Norman and Oklahoma City. He has volunteered on various committees including the Oklahoma Visual Arts Coalition and the Osage Arts Council.