Mike Klemme
Celebrating Oklahoma!
North Gallery - January 4 ? March 7, 2010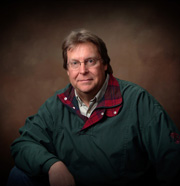 Enid native Mike Klemme was designated the Official Photographer of the Oklahoma Centennial by the Centennial Commission in 2005. The designation allowed Klemme to begin work on a project he had in mind for nearly 10 years: to document the diverse beauty of Oklahoma through photography. In two years time, Klemme crisscrossed the state, logging 80,000 driving miles and capturing 20,000 photographs which define Oklahoma, including cities and back roads; mesas and river banks; cattle and race horses; quilts and dream catchers; sunrises and sunsets. The culmination was published in a 288-page book titled Celebrating Oklahoma! This exhibit, of the same title, features selected images from Klemme's comprehensive photographic survey of our state.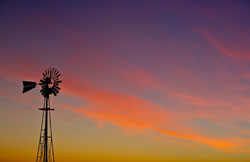 Klemme was born and raised in Enid, where he and his wife raised their children and still reside. It was there that his passion for photography was first sparked at the age of six when his grandmother gave him a subscription to National Geographic magazine for Christmas in 1959. His father further cultivated his artistic passion as they spent summer days together in his dad's workshop. Klemme's father would cut wooden blocks into intricate shapes and teach his son to draw the shapes from six different perspectives. These drawing lessons taught Klemme the "art of seeing" as he learned to look at everything from every angle.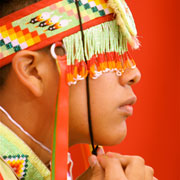 The adventurous heart of a true artist was encouraged by both of Klemme's parents during family vacations. Day-trips to Woolaroc, Salt Plains, Flint Creek, and Red Rock Canyon inspired Klemme's love of Oklahoma. Two-week summer excursions to destinations as far as New York, Chicago, and Washington DC taught him the joys and value of exploration. Klemme took his first look through the viewfinder of a camera during a trip to a wildlife refuge after college graduation and says he was immediately hooked.
Klemme's professional photography career began in newspaper ad sales and grew into a freelance career photographing golf courses all over the world. Now one of the most widely published photographers in his field, Klemme is internationally renowned and has contributed photographs to such esteemed publications as USA Today, Sports Illustrated, Forbes, and The Wall Street Journal. Advertisers like Rolex, Lexmark, and Nature's Valley have used his images to promote their products. In addition, Klemme's photographs have illustrated six successful books which have been sold locally and internationally. Klemme is a master at using the camera to tell a story, document history, and highlight the often overlooked beauty of an ordinary object.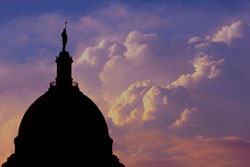 Of the Celebrating Oklahoma! project, Klemme says, "My hope was to capture the essence of life in Oklahoma: where we are today and how we are positioned to grow in the future; artistic landscapes revealing the diverse landforms in our state; and, documentary photographs showing the resilience of our people, our pioneer spirit, and our self-sufficiency. More than anything, I wanted to boost our state's self-confidence and show young Oklahomans of the great opportunities in our state."
Klemme runs a successful photography studio in Enid where he manages public installations of his photographs, coordinates photography workshops, and sells prints of his artwork.