Sarah Harless
The Gifts of Time
North Gallery - December 3, 2012 - February 3, 2013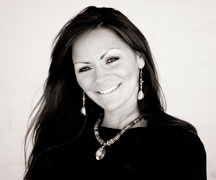 Sayre artist Sarah Harless draws attention to the simpler ways of life in this exhibit, The Gifts of Time, while the natural beauty of the western atmosphere provides a serene backdrop. "I like the more traditional ways of life and simplistic lifestyle when people lived off the land," says the artist. "I think my artwork captures some of the old ways that are still part of a tradition and lifestyle from the earlier generations. There is an importance of the older ways of life that we seem to forget about today." Harless pays tribute to the traditional beauty by photographing the people, rain, livestock, and nature that are at the center of the natural gifts of the land.
Harless's use of light in her photography helps highlight some the environmental attributes of the western land such as the dry dust in the air, low morning fog, or a long-awaited, oncoming rainstorm. She allows color to play a role to help express the variable mood of the scene from the roaming buffalo under an ultramarine sky to the dust-filled air accompanying a herd of bulls. She explains, "Colors are similar to life. Sometimes life looks bright, sometimes it pushes and pulls you in many directions, and sometimes there are just shades of gray."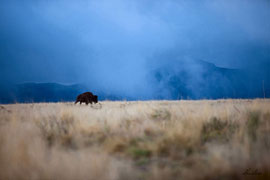 In contrast to Harless's current passion for the "cowboy way of life," she grew up in Oklahoma City and attended high school at Classen School of Advanced Studies where she focused on the visual arts. Harless credits her advanced technical skills and the confidence to pursue the arts as a career to Classen as well as a residency at the Quartz Mountain Summer Arts Institute during her senior year.
Harless attended college at Southwestern Oklahoma State University (SWOSU) in Weatherford where she earned a bachelor's and master's degree in art education. During college, she was introduced to the rodeo circuit when she was hired to photograph the SWOSU rodeo team.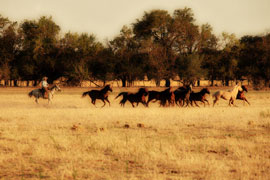 Her life was further steeped in the traditional western lifestyle when she married a cowboy, who is also a horse trainer, and settled in Sayre.
The recipient of many awards and recognition, Harless's photography has been included in juried exhibits such as the Oklahoma Art Guild's 57th annual art show, Elk City Fall Festival, Beckham County Best of Fair, and the smART Show at Paseo. In addition, her photography has been featured in galleries such as Gallery @ 112 in Sayre, Plains Indians Pioneer Museum in Woodward, and the Simply Oklahoma Gallery in Guthrie. In September 2012, Harless's photography was published in Rodeo News Magazine.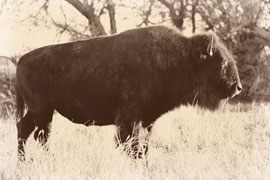 While living in Sayre, Harless works as a freelance photographer and teaches high school art just across the nearby border in Kelton, Texas. Her students have competed in the Visual Arts Scholastic Event and twice won the state award for art.