Photography by Randall Watkins
North Gallery - November 11, 2013 - January 12, 2014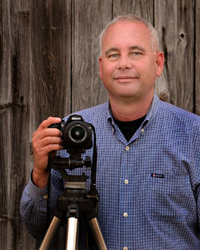 Oklahoma photographer Randall Watkins' roots lay deep in Oklahoma. He is a native Oklahoman who was raised in Payne, Garfield, and Lincoln counties. Many of his ancestors made Oklahoma their home long before Oklahoma was a state. "I love the land and the people," says Watkins, "and I have always had a sense of pride about living in Oklahoma."
That pride for Oklahoma is illustrated through Watkins' photography. "Something in my being finds Oklahoma's nature, the shapes, textures, and colors absolutely astonishing," Watkins says. "Oklahoma's land, water, and countless cloud shapes combined with dazzling sunlight produce a vast array of natural colors in which I find a profound but peaceful beauty."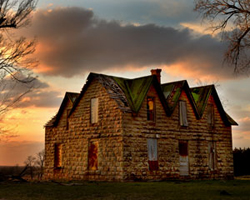 "The people of Oklahoma are just as astonishing as the land they live on," Watkins continues. "All of them have a story as unique as the last. It is said that eyes are like a window to the human soul. Through the eye of my lens, I try to capture images of both the land and the people in pursuit of telling a story ? a story about Oklahoma."
Of his artistic intent, Watkins says, "Photography, as an art form, is about capturing an image that freezes a moment in time and space. Photography can document the past, capture the present, and preserve for the future. Through my art, I wish to share with you the images of Oklahoma that are my passion and what I cherish."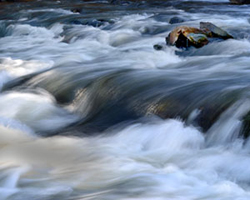 Watkins was born in Stillwater and grew up in Enid before moving with his family to the Cushing-Agra area where he graduated from high school. He owned and operated Cushing Printing in downtown Cushing in the 1990s before making a late-in-life decision to study photography.
As a single father of three in his mid-forties, Watkins moved to Edmond to attend the University of Central Oklahoma. He studied under Dr. Woody Gaddis in the Photography Department who Watkins describes as an accomplished teacher, photographer, and demanding mentor. Watkins graduated in May 2007.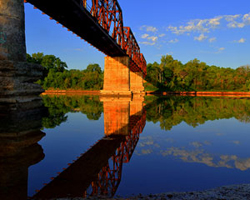 Watkins now resides in Cushing. His mission is to spend the rest of his life capturing the beauty of Oklahoma with his camera. Watkins uses a combination of Holga film and digital cameras. His photography was most recently exhibited at the 50 Penn Place Gallery and at the Paseo Arts Association Annual Members Show, both in Oklahoma City.