Sam Joyner
And I too Love the Light
North Gallery - April 15 - June 16, 2013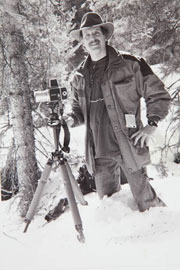 Light everywhere, and it constantly changes. And I too love the light, perhaps the light only.
The photographs included in this exhibit, titled And I too Love the Light, by Tulsa photographer Sam Joyner were captured using film-based cameras. Joyner uses a large format 4" x 5" view camera or a Hassleblad medium format camera. Through the use of larger format photography, an image of higher resolution is produced. This allows for enlargements and smooth gradation without the grain or blur that would characterize similarly enlarged images produced from smaller film formats. The larger size of the film also allows for better control of the depth of field and therefore more photographic creativity. Notable photographers who were known to use large format photography include Ansel Adams, Richard Avedon, and Paul Strand. Joyner prints his images in the darkroom using the silver gelatin process and selenium to archivally tone each print.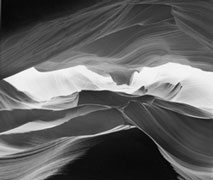 Of Joyner's vision for his photography, the artist explains, "In spite of things dark and discouraging, the photographer's special challenge is to go beyond the cliches and stereotypes of our over-imaged, media-manipulated world and find the evidence of yes - to reveal scenes of awe, wonder, and curiosity with complete honesty - to find the quiet beauty of coherence, rhythm, and order. When the camera and the one who winks its eye do their work well, the photograph may go beyond the literal and touch the timeless and universal. Metaphor is often a part of the process. Light, line, and form speak of things beyond the subject being photographed."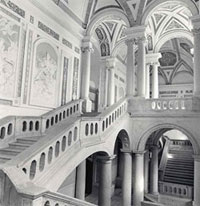 Joyner developed his darkroom skills by studying under numerous master photographers over the last 20 years including Bruce Barnbaum, John Sexton, Ruth Bernhard, Sally Mann, and more. He has attended photography workshops across the country including the Ansel Adams Photography Workshop, Yosemite, California; the Maine Photographic Workshop, Rockport, Maine; and the Oklahoma Arts Institute at Quartz Mountain. Joyner's photographs have been featured in solo and group exhibits at the Gilcrease Museum, Tulsa; the Leslie Powell Gallery, Lawton; and the M.A. Doran Gallery, Tulsa. His artwork has earned numerous awards in juried exhibits including the Lawton Arts for All Festival, Duncan Fall Fest, Lawton Wichita Wildlight Society, Tulsa Photo Collective, and Tulsa Mayfest Invitational Gallery.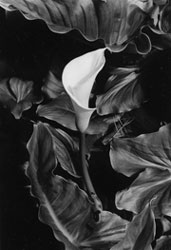 Joyner completed graduate work in the Master of Liberal Studies program at the University of Oklahoma under Professor Cecil Lee and other philosophy and law professors. His thesis was titled "Humanities in Law School for Moral Development." Until his retirement in 2009, Joyner sat as a United States Magistrate Judge in Tulsa. He is also the former president and co-founder of the Wichita Wildlight Photgraphic Society in Lawton, and has been active in the Oklahoma Visual Arts Coalition, Individual Artists of Oklahoma, and the Tulsa Photo Collective. Joyner is represented by the M.A. Doran Gallery in Tulsa.