Brett Deering
Oklahoma Editorial
North Gallery - May 26 - July 20, 2014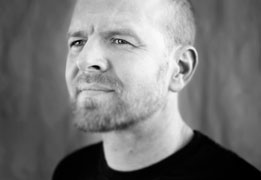 "I've always been drawn to photographs and what they represent, as well as the excitement of getting prints back, holding slides up to light, peeling back the cover on a Polaroid and waving it around like my great-grandfather showed me, setting up the screen, shutting off the lights and watching the dust motes in the light of the projector, as my dad shared images of far-away places." This is how Oklahoma City photographer Brett Deering describes his attraction to the art form.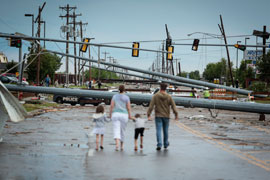 Brett Deering was born and raised in Wichita, Kansas, and moved to Oklahoma as a teenager. Early in his career, Deering set out on a series of adventures that allowed him to explore a wide variety of professions. An eagerness to live fully and take advantage of diverse opportunities ultimately led to experiences in guitar-making, carpentry, construction, martial arts instruction, gymnastics coaching, cooking and more.
It wasn't until the mid-2000s, a period Deering describes as "later in life," that he came back to photography. While attending the University of Central Oklahoma, he took a class with the esteemed professor and Oklahoma Journalism Hall of Famer Dr. Woody Gaddis. There he found that he could combine his execution of fine craftsmanship with his enjoyment of problem-solving through the exploration of photography processes. He said it was in that class setting that he began to learn the mysteries of capturing a good image and the magic of the darkroom. Deering explains that his attraction to the still image is his desire to present the viewer with "that fragment in time that tells a particular story at that exact moment." This moment was coined as "the decisive moment" by French photographer and father of photojournalism, Henri Carier-Bresson. Deering continues, "It may seem clich?, but it ['the decisive moment'] was the main draw for me, and still is."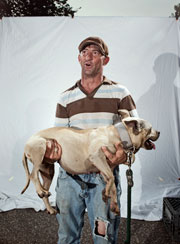 Much of his work these days is editorial and commercial location portraiture, along with architecture and journalism. Deering explains, "Each genre has its own unique challenges but I approach them with the same goal, which is to get a great photograph, at least the way I see it. Since photography is so ultimately subjective, I try to get the best shot I can from a given situation, whether that means building rapport with a subject, anticipating the right moment, looking for beautiful light, or convincing a farmer during harvest to sit for a few more frames."
His desire to create the best photograph he can within each situation has gained him many clients. His editorial clients include Washington Post Magazine, American Way Magazine, Spirit Magazine, Inked Magazine, NBCNews.com, The Wall Street Journal, USA Today, and Getty Images. His commercial clients include Porsche America, Oklahoma Medical Research Foundation, Save the Children, Enable Midstream Partners, CenterPoint Energy, OG&E, and YMCA of Greater Oklahoma City. Additionally, he shoots special and unit production stills for the film industry.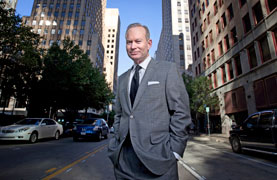 Deering is adamant about making time for his personal projects. He passionately pursues these projects with the same tenacity and desire for perfection that he employs in his commercial work. These photographic pursuits are as varied as his job history. From "Okie noodlers" to quirky business people, post-fight mixed martial artists to pay phones, Deering captures it all. Whether utilizing old hobbyist cameras or the newest technology in digital photography, he credits these projects for leading him to a better understanding of his craft.
Of his varied bodies of work and professional approaches, Deering states, "Diversity of subject matter is also one of the major appeals for me. From official podium speeches to the forests of eastern Oklahoma, from the Capitol steps to a Hollywood movie set, there is a wealth of amazing people and things to interact with and photograph."