Mark Zimmerman
Contemporary Tintypes
North Gallery - July 28 - September 21, 2014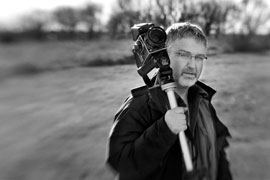 Mark Zimmerman, Assistant Professor of Photography at the University of Central Oklahoma (UCO), is an award-winning photographer who has worked in editorial and commercial photography for the past 20 years. He graduated with a Bachelor of Arts degree in photography in 1993 and received a Master of Education in 1999, both from the University of Central Oklahoma. In May 2011, he received a Master of Fine Arts degree from the University of Oklahoma.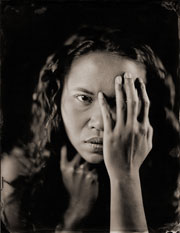 For four years, Zimmerman was chief photographer for the Edmond Sun in Edmond, Oklahoma. He has worked as a freelance photojournalist for the Associated Press, Tulsa World, Los Angeles Times, USA Today, Getty Images, and other major publications.
In 2012, Zimmerman was honored as the DaVinci Institute Fellow by the DaVinci Institute of Oklahoma. UCO President Don Betz said, "Professors like Mark are so important in preparing our students to succeed in a global marketplace where creativity and ingenuity are paramount. We're so proud of Mark for receiving this well-deserved recognition."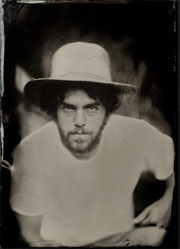 Zimmerman's interest in photography was first sparked as a young boy watching his father. He had an old Nikon manual camera that he took with him on family vacations to Colorado each summer. But, it wasn't until Zimmerman took a photography class during his freshman year of high school before he truly fell in love with creating images. Zimmerman recalls, "In the class, I learned how to develop my own film and print my own photographs. Once I witnessed my first image appear in a tray of developer, I was hooked."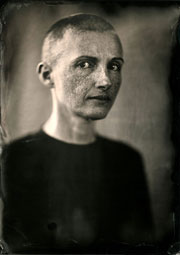 During his college, years Zimmerman became more interested in documentary photography. "My professor and mentor, Dr. Woody Gaddis, was a huge influence in my work and encouraged me to pursue photography. I will never forget the statement he made during class: 'If you want to be successful in this business you have to have the passion.' There is not a day that goes by where I am not thinking about making images. That passion is still with me and I can't imagine doing anything else."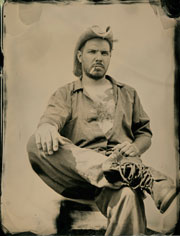 After a few years working as a photojournalist for a local newspaper, Zimmerman began looking for something new to keep that passion alive. "I was shooting 100 percent digital and my personal work was pretty much nonexistent," says Zimmerman. "I had lost some of my earlier motivation. I started looking to other photographers for inspiration, when I discovered the work of National Geographic photographer Robb Kendrick. His series of tintypes, portraits of Texas cowboys, used the wet plate collodion process. The images were amazing. After watching videos about the process, I knew this antique method was what I needed to boost my creativity again."
This exhibit, titled Contemporary Tintypes, is a retrospective of Zimmerman's journey about learning the collodion process. In this body of work, he has included some of his first tintype portraits, shot about 10 years ago, and some made more recently. This exhibition is the first time these images have been displayed in a gallery.