Marvin Lee
Luminosity
North Gallery - January 20 - March 16, 2014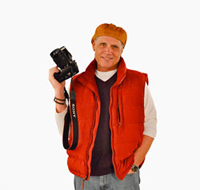 Marvin Lee was born and raised in Wichita, Kansas. He attended the University of Kansas, Phillips University, and University of Central Oklahoma where he graduated with a B.A. in Education. He lived in several areas of the country before settling in Oklahoma City in the mid-1970s. Lee has explored several art mediums throughout his career, but has always been most ardent about photography.
Lee enjoys the photographer's everyday challenge of capturing "that perfect shot" as well as the more challenging task of mastering sophisticated editing programs in an effort to enhance the shot. He chooses to test the limits of photography by experimenting with new techniques and exploring his surroundings. "I perceive no boundaries with my art," Lee says, "and, I'm continually driven to see through fresh eyes."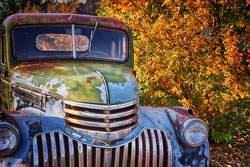 Through his photography, Lee captures the "other side" of everyday images. His photographs feature the shadows, reflections, surreal angles, and edgy colors that are not always at the forefront to most viewers. "It's not something I go around looking for," Lee explains. "It's just what I've always noticed. I see the beauty and mystery of everything around me and try to convey that view through the lens of the camera."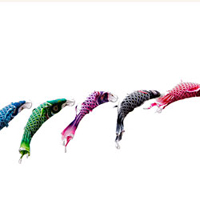 For the images in this exhibit, titled Luminosity, Lee used various techniques of digital photography. Some of the images were captured at night with the shutter open for up to 36 seconds to allow the light to penetrate the exposure, while others were taken as bracketed images, meaning three to five pictures were captured at different exposure values and then blended together to create one picture.

Through editing, Lee processes many of the images to create the final product that he imagined when he took the photographs. However, some have not been manipulated, because, as Lee describes, "sometimes the image just takes on a life of its own that I never could have imagined when I pressed the shutter. Sometimes I take the picture, and sometimes the picture takes me."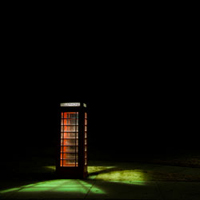 Lee is an active participant in the Oklahoma City art scene with his photographs featured in Slice Magazine and local galleries such as Istvan Gallery. His work is often included in group exhibits such as the 12x12 Art Fundraiser for Oklahoma Visual Arts Coalition, Red Dot Art Sale at IAO Gallery, and Paseo Photofest among many others. For the past three years, Lee has donated his time and photography skills to the Arts Council of Oklahoma City by serving as the Photo and Scrapbook Committee Co-Chair for the Festival of the Arts.