Martha Burger
Straight from My Heart
North Gallery - June 29 - August 30, 2015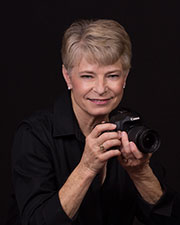 The photographs in this exhibition, titled Straight from My Heart, by Duncan photographer Martha Burger illustrate the artist's appreciation for the beauty of America. For Burger, these sights call to her, demand her attention, and are met with her well-trained and practiced eye behind the lens. "Photographs have always drawn me in," says the artist. "I aspire to capture images that encourage viewers to experience the same sense of attraction. Experiencing the world behind the lens of a camera fills me with an exuberance I feel compelled to share."
Burger purchased her first camera as a young teacher in Duncan, Oklahoma. She learned the basics of aperture and shutter speed on the Konica FC-1 single lens reflex film camera and took classes at the local vocational school to further improve her skills. A longtime appreciator of the arts, Burger found her artistic voice in photography.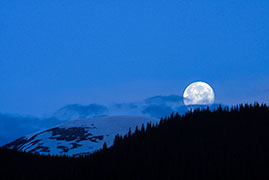 Photography remained a passion for Burger throughout her long and successful career in education. She spent 15 years as a teacher and 16 years as a principal in Duncan. After earning a doctorate in education from the University of Oklahoma in 1993, she went on to serve as an Associate Professor in Educational Leadership and Technology at Midwestern State University in Wichita Falls, Texas, for 12 years. During this time, she maintained interest and practice in photography, but kept it as something she did for her own enjoyment and to share with family and friends.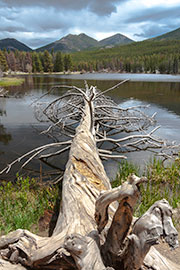 Upon retiring from education, Burger was able to dedicate more time to photography. Today it has become her full-time focus. Her photographs have been included in local gallery exhibitions and fundraisers in Duncan and are collected both privately and publicly, including by the Midwestern State University College of Education. Burger produces an annual desk calendar that is popular in local businesses and organizations, and she maintains an online gallery.
In describing her process for capturing photographs, Burger uses a recent visit to the Will Rogers Gardens in Oklahoma City as an example. "I see before me a universe of photographic prospects," she says.
"How can I not be excited by the flowers, water features, and vistas? My process is to open my eyes to all the possibilities, see from different perspectives, and try to capture in photographs the way I feel as I walk through the gardens. I take photos of whatever I find interesting and shoot in the highest resolutions my camera will allow. This is the most fun part of the process – taking the picture and trying to produce a photograph that matches what I see and my vision of the final product."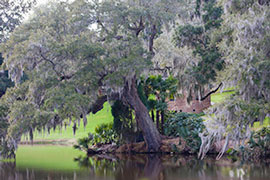 Burger was raised in Sapulpa and has lived in Duncan since 1970. In addition to being actively involved in education and photography, she invests her time in the Duncan community. She was included in an early class of Leadership Duncan and has continued to stay involved in class development. She is a member of the Duncan Chamber of Commerce, serving in many capacities over the years, including the role of president. She has played bass clarinet for the Chisholm Trail Municipal Band since its inception in 1976 and performed in numerous Civic Capers, a follies fundraiser for the Civic Auditorium Foundation. Burger currently serves on the board of directors of the Duncan Regional Hospital Health Foundation and the Simmons Center Foundation.