Shevaun Williams
Women of the World
North Gallery - April 20 - June 21, 2015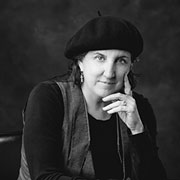 In Women of the World, Norman photographer Shevaun Williams offers a taste of her well-recognized architectural images in addition to expressing her admiration for the women she has photographed during her travels around the world. In preparation for this exhibition, Williams discovered a recurring theme of women in her portfolio and took the time to ponder its importance to her. "I am simply drawn to the beauty of women – all women, inside and out," she explains. "I want to know all of their stories."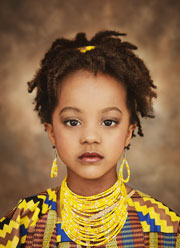 For some of the images here, Williams utilized a form of street photography – a style of photography that features the human condition in its own environment. These images are usually not staged and rely on timing. Through these images, Williams is able to reveal something of the daily routines of the women featured in the scenes, each framing part of their story in a moment of time.
Other images in the exhibition were captured through production photography. Photographs such as these entail staging, lighting, and interaction between the subject and photographer. While these photographs portray a level of fantasy, the process of creating them furthers Williams' interest in her subjects.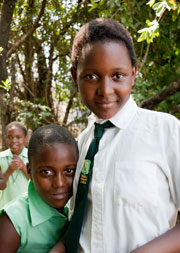 Williams has more than 25 years of experience in commercial and fine art photography and has developed a signature style. Her investigations of abstract forms yield timeless images from unique points of view. She takes familiar objects and structures and gives them dramatic new life through innovative compositions and interesting textures and light. Here, her style overlaps with the stories of the women featured in each photograph.
A native of Oklahoma and daughter of local radio and television icon Danny Williams, it was a college summer session in Paris and the south of France that began Williams' love affair with travel and the camera. "I loved the fresh perspectives gained through the lens," she says of her experiences with a borrowed 35mm camera. When she returned home to the University of Oklahoma that fall, she declared photography as her major. Her education continued as she worked as a photo assistant and discovered her eye for color and honed the technical side of her craft.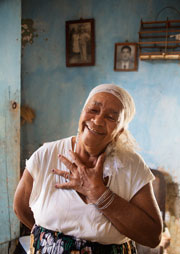 In 1986, Williams acquired and renovated a historic building on Main Street in downtown Norman. The space is now home to Shevaun Williams & Associates, Inc., which includes space for the production and exhibition of fine art photography.
"I continue to be inspired by the art of photography every day," says Williams. "Excitement, attention to detail, and passion for the subject matter are the order of the day. I am grateful every day that this chosen avenue of expression throws me in the path of like-minded artists."