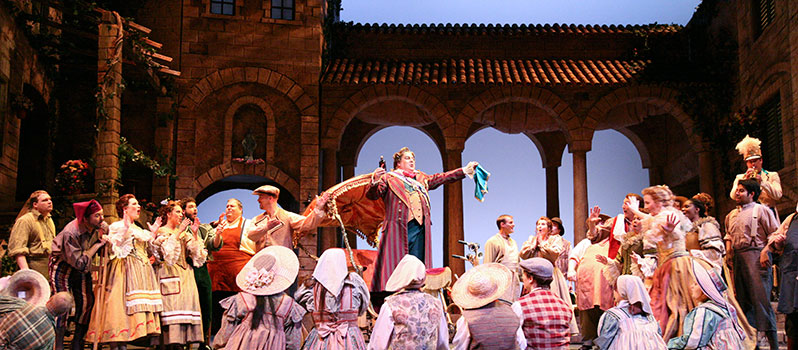 Festivals, exhibits and performances are significant contributors to Oklahoma's economy, culture, and quality of life. Community Arts Grants from the Oklahoma Arts Council help eligible organizations provide the festivals*, exhibits and performances that impact their communities. (*Festivals must feature the arts as a central component).
Who is eligible for Community Arts Grants?
501(c)(3) nonprofit organizations
City and county governments
Public libraries
Public school districts
Public universities
Tribal governments

(Individuals, religious organizations, state agencies, and individual school sites are not eligible for Community Arts Grants).
What types of projects are eligible for funding?
Festivals (must feature the arts as a central component), exhibitions, and performances.

What projects are not eligible for funding?
Reenactments, activities with a religious purpose, fundraisers or benefits. We cannot fund projects that involve fiscal agents.
What expenses can be paid for using grant funds?
Generally, grant funds can be used for artistic fees, marketing expenses, technical expenses, facility rental, and administrative fees.

Any supplies and materials paid for using grant funds must be consumed within the time frame of the project. Projects must be open and promoted to the general public.

What expenses cannot be paid for with my grant?
Grant funds cannot be used for clowns, magicians, balloon sculptors and re-enactors. A performer's artistic merit must be evident in your application in order for that expense to be paid for using our grant funds. Other ineligible expenses include prizes, awards, food, and capital expenditures (equipment and building improvements).

The Oklahoma Arts Council reserves the right to determine artistic merit based on the grant application.

How is funding determined?
Quality of grant application
Quality of program
Project budget - only project deficits are funded
Organization's funding history and level of organizational capacity
Number of underserved individuals served through the program
Amount of funding available from the Council

Funding is awarded at one of three levels:
Small Grant Support

All new applicants must apply in this category.

Applicants are eligible for three grants of up to $2500 each fiscal year. Each grant requires a 1:1 cash match (half of the match may be in-kind support).

Applications must be submitted at least 30 days before the start of a project.

Major Grant Support

Applicants must be invited by the Oklahoma Arts Council to be funded at this level.

Applications must be submitted by February 15 for programs that take place from July 1 of the same year through June 30 of the following year.

Applicants may receive funding for up to five projects each year. Projects may include a mix of Arts Learning in Communities, Community Arts or Arts Education programs.

Grant amounts depend on the amount of funding the Oklahoma Arts Council receives from state and federal appropriations. Each grant requires a 1:1 cash match.

Organizational Support

Applicants must be invited by the Oklahoma Arts Council to be funded at this level. This level of support is only available to organizations that have demonstrated a high level of organizational capacity and arts programming.

Applications are due March 1 every other year.

Grant amounts are determined by a formula based on organization's revenues, panel review score, and amount of funding available.
Visit the Grant Login page to login or learn how to apply for a grant.

For more information, please contact our Community Arts Director.