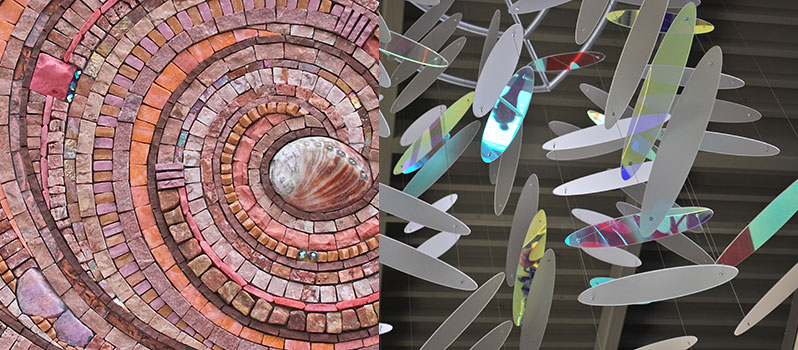 Oklahoma Art in Public
Places Collection
Signed into law in 2004, the Oklahoma Art in Public Places Act requires that eligible state capital improvement projects have 1.5% of their budgets invested in public art that represents the history and values of the state. The program augments state economic development goals and enhances public spaces for residents within their respective communities. Currently, 27 states and territories administer percent for art programs. More than 350 public art programs exist across the United States. The Oklahoma Art in Public Art Places program was initially administered through the Oklahoma Historical Society. In 2015, Gov. Mary Fallin signed legislation placing the program under the Oklahoma Arts Council.
Select a region to learn more about individual works of art within the collection.
Find out more about Oklahoma Art in Public Places.
Questions?
For more information, or to request program guidelines, contact our Director of Art in Public Places.