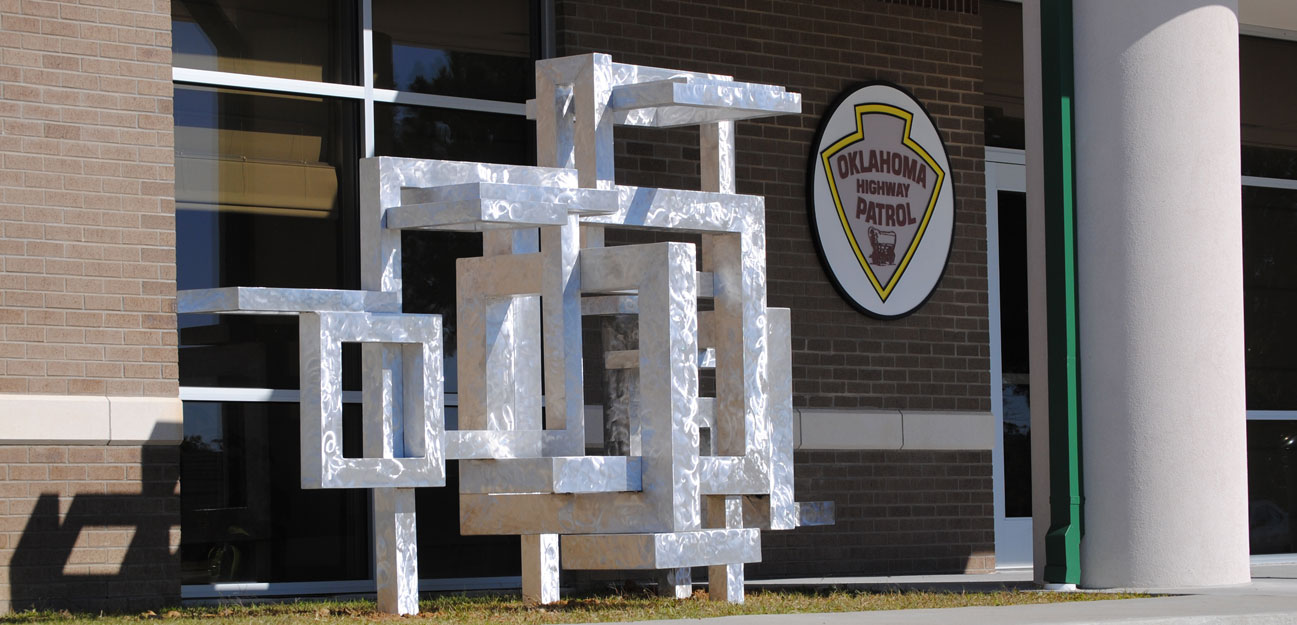 Untitled. BIFARIUM
by Dan Garrett
Aluminum alloy
Dimensions: 5' x 12'--2 of this size
Project Agency: Oklahoma Turnpike Authority
McAlester , Oklahoma
The Artwork
requested
The Artist
Dan Garrett comes from a very artistic family and was encouraged from childhood to explore different artistic forms. He started with pen and pencil sketching and developed an interest in pointillism as a way to express himself in a more dimensional style.
His artistic endeavors were put on hold while raising a family and pursuing a career. Now that his children are grown, he again has time to reflect and create. A spur of the moment purchase of used welding equipment was the seed of Dan's latest endeavor.
Dan is an accomplished landscaper and exterior designer, so his initial metal work revolved around art to enhance an outdoor setting. Many of his creations translated to interior art, which is where his primary interest now lies.
Dan's artistic vision has many facets, and his exploration of artistic media is on going. Ideas and projects are constantly being formed and he looks forward to expanding his creative scope with even more textural objects and materials.