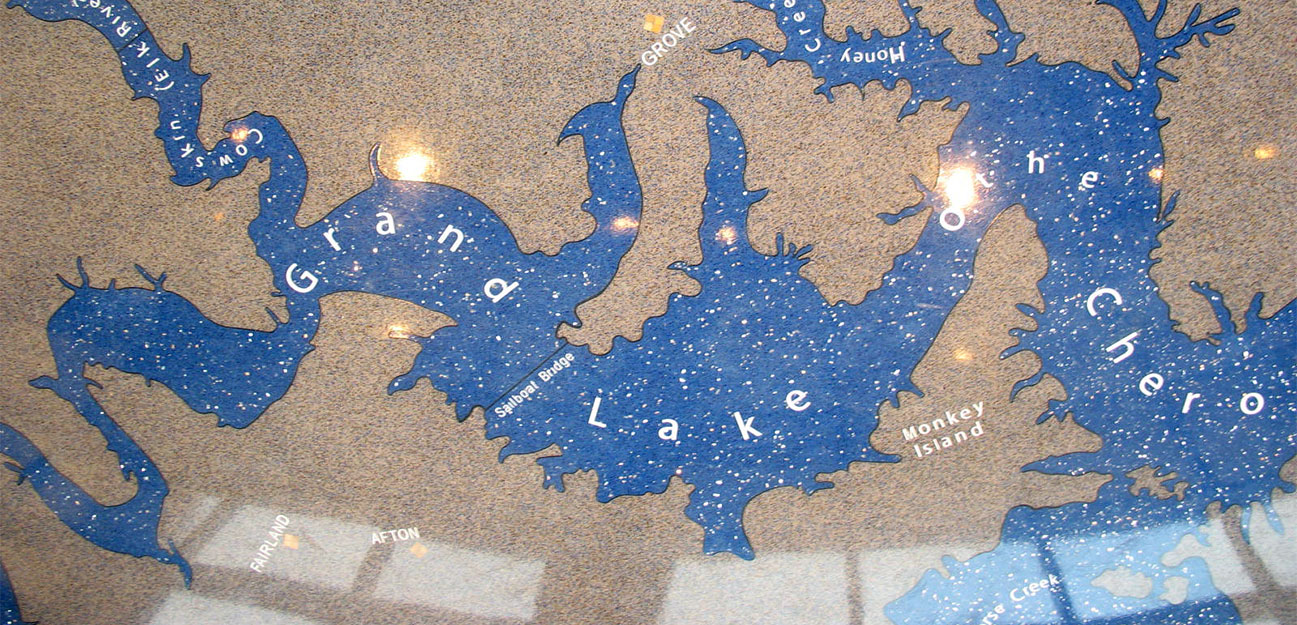 Grand Lake O' the Cherokees
by Lynn Basa
Terrazzo Floor
Dimensions: entire front room of center
Project Agency: Grand River Dam Authority
Artwork Location: 420 E. Highway 28
Langley, Oklahoma 74350

The Artwork
It would be impossible to completely capture the Grand River Dam Authority's influence on the lives and land surrounding it. This terrazzo floor map gives but a miniature glimpse of its reach. Communities are marked by golden marble squares to represent the electrical power the dam provides. Recycled glass and mirror comprise the lake, not just for sparkle, but to represent the GRDA's commitment to environmentally sustainable practices.

Commissioned by the Grand River Dam Authority.
The Artist
Lynn Basa is an artist living in Chicago. In addition to having completed numerous public art commissions, she is a painter. She has taught in the Sculpture department at the School of the Art Institute of Chicago and is the author of The Artist's Guide to Public Art: How to Find and Win Commissions.