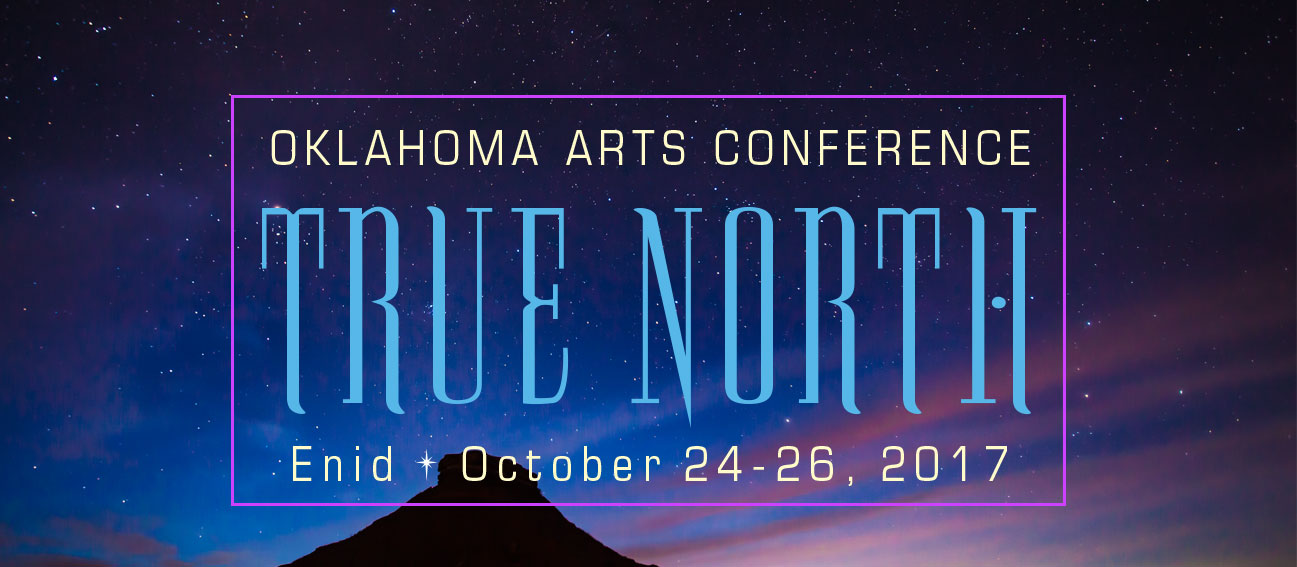 2017 Oklahoma Arts Conference
True North
Lucy Swanson
Lucy Swanson is the founder and Executive Director of The Arts in Guthrie (TAG). She has been involved with economic and community development, tourism, and marketing since working at The Guthrie Chamber of Commerce and Convention and Visitors Bureau many years ago. Swanson is a graduate of the Oklahoma Arts Council's 2013 Leadership Arts program, and she was integral in bringing and hosting the Gentlemen of the Road music festival in Guthrie in 2013. Through TAG, she has brought distinction to the community by earning recognition for the Guthrie Arts District as one of the very first Oklahoma Arts Council Certified Cultural Districts. Swanson is the founder of the newly established Paraclete Consulting. She has completed Oklahoma Chamber of Commerce Executives training and is a graduate of Oklahoma Center for Nonprofits' Standards for Excellence training.
Lucy Swanson's Schedule
Economic Impact of the Arts: The Local Story
Date: Wednesday – October, 25 2017 Time: 3:15pm - 4:45pm
Room: Junior Ballroom West Track: Community Development
Oklahoma's newly released Arts & Economic Prosperity Report provides solid evidence of the significant direct economic impact of arts and cultural nonprofits across the state. This session will examine how you can determine the economic impact of the arts on your community. Learn how to translate the data into an effective story about the economic impact of your organization or event.
Questions?
For more information contact our Assistant Director.