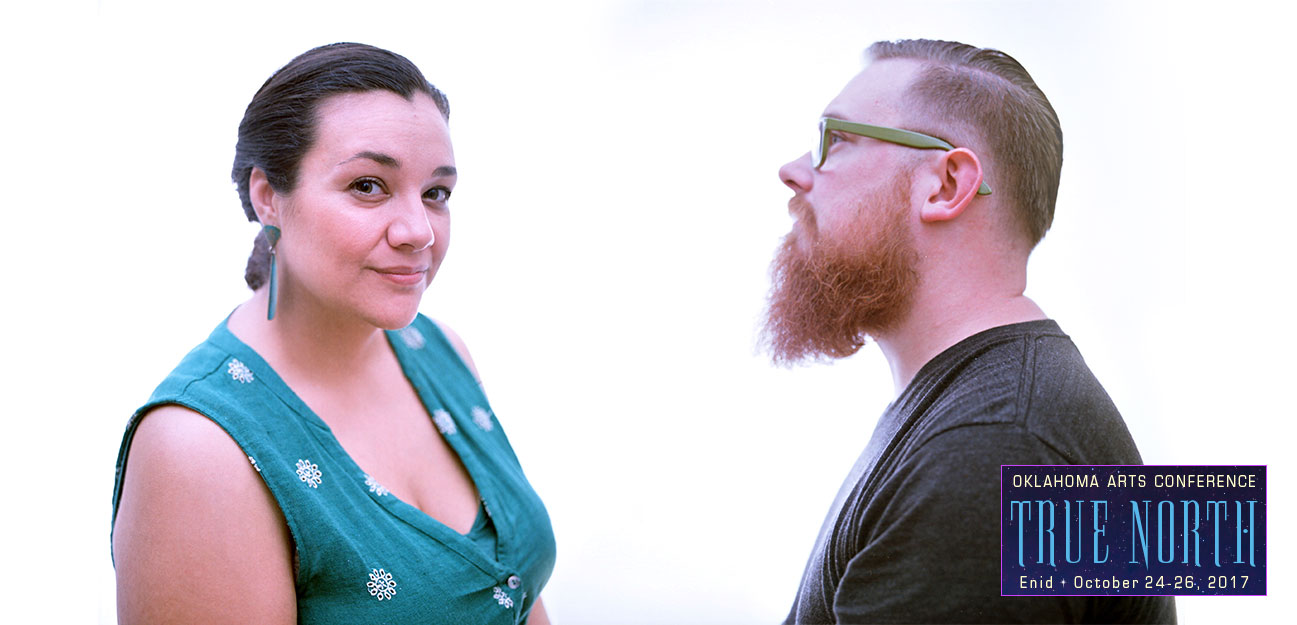 2017 Oklahoma Arts Conference
Figure Drawing Lesson with Sara and Shane Scribner



Date:

Tuesday, October 24

Time:

3:00 PM - 5:00 PM


Date:

Wednesday, October 25

Time:

3:00 PM - 5:00 PM


Date:

Thursday, October 26

Time:

3:00 PM - 5:00 PM


Room: Scribner's Studio
Location: Scribner's Studio – 124 S. Independence Ave., Enid, OK Join artists Sara and Shane Scribner in their downtown studio Tuesday, Wednesday, or Thursday to participate in a two-hour figure drawing class. Using a live, clothed model, they will teach basic techniques for figure drawing. Boards, paper, and standard drawing media will be provided. Participants are welcome to bring their own personal drawing supplies such as paper, pencils, chalk, charcoal, and erasers. Cost per lesson is $15 per person, which can be paid at registration. Availability is limited to 12 people for each session, and this opportunity is available first-come, first served.



About the Artists:


Sara and Shane Scribner specialize in classical figurative painting techniques, and their work has been exhibited in galleries and competitions throughout the nation. The couple met while studying art at the Academy of Art in San Francisco. They married in 2004 and moved to Enid in 2006 where they remodeled a downtown building into a live-work space which included a studio and storefront gallery. Sara and Shane are graduates of the Oklahoma Arts Council's 2009 Leadership Arts program. They are represented by JRB Gallery in Oklahoma City, and they recently established an additional studio space in Oklahoma City's Paseo Arts District.

Questions?
For more information contact our Assistant Director.