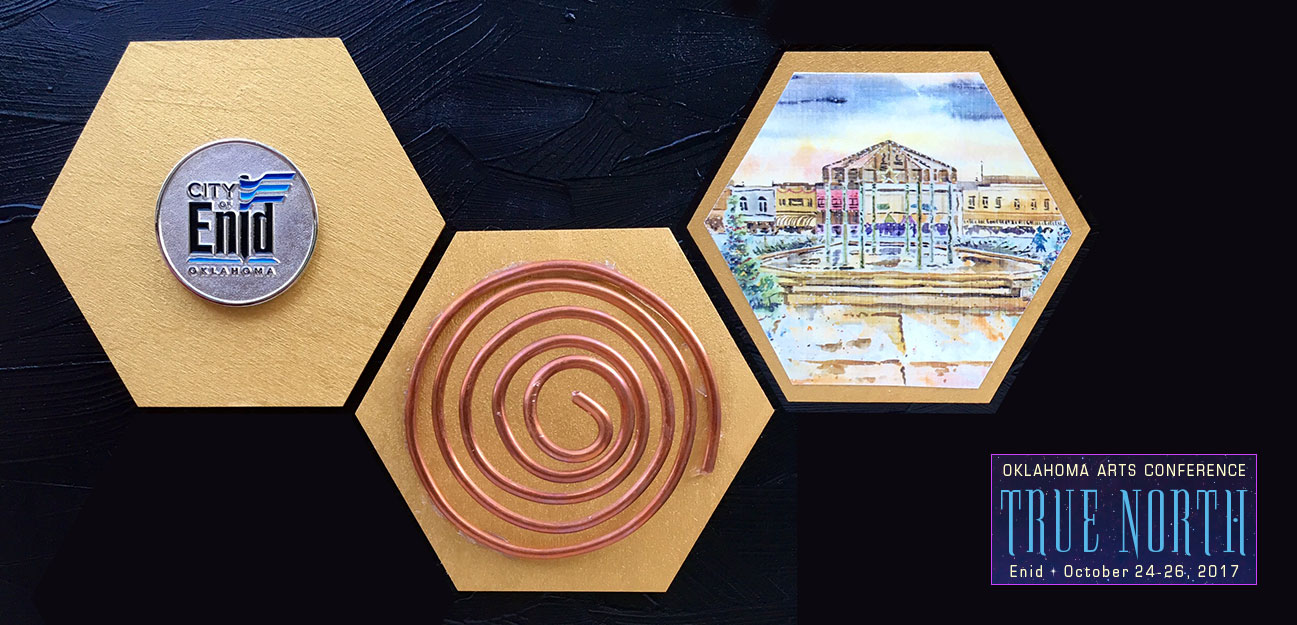 2017 Oklahoma Arts Conference
The Hive Mind



Date:

Wednesday, October 25

Time:

8:30 AM - 5:00 PM


Date:

Thursday, October 26

Time:

9:00 AM - 5:00 PM


Room: Hall of Fame
Location: Central National Bank Center – 301 S. Independence Ave. , Enid, OK, 73701 Upon checking in at registration, all conference members will receive their own four-inch hexagon that can be personalized and added to the larger hive. Come prepared to create and contribute your own drawing, collage, thought, word, or poem on your hexagon. After creating a buzz at the Oklahoma Arts Conference, the Hive Mind will be placed on display in a downtown Enid location.

This interactive art activity will take place October 25 and 26 in the

Hall of Fame

on the first floor of the Central National Bank Center. Art supplies are provided, but you may also bring your own. All contributors to the Hive Mind will receive a package of seeds for plants that attract and feed bees.

This activity is made possible by Main Street Enid, the Enid Arts Council, Visit Enid, Matt O'Neal , Daniel Schmehl, Bayer Crop Science and Enid host community members.



[Hive Mind —notional entity consisting of a large number of people who share their knowledge or opinions with one another, regarded as producing either uncritical conformity or collective intelligence.]

Questions?
For more information contact our Assistant Director.