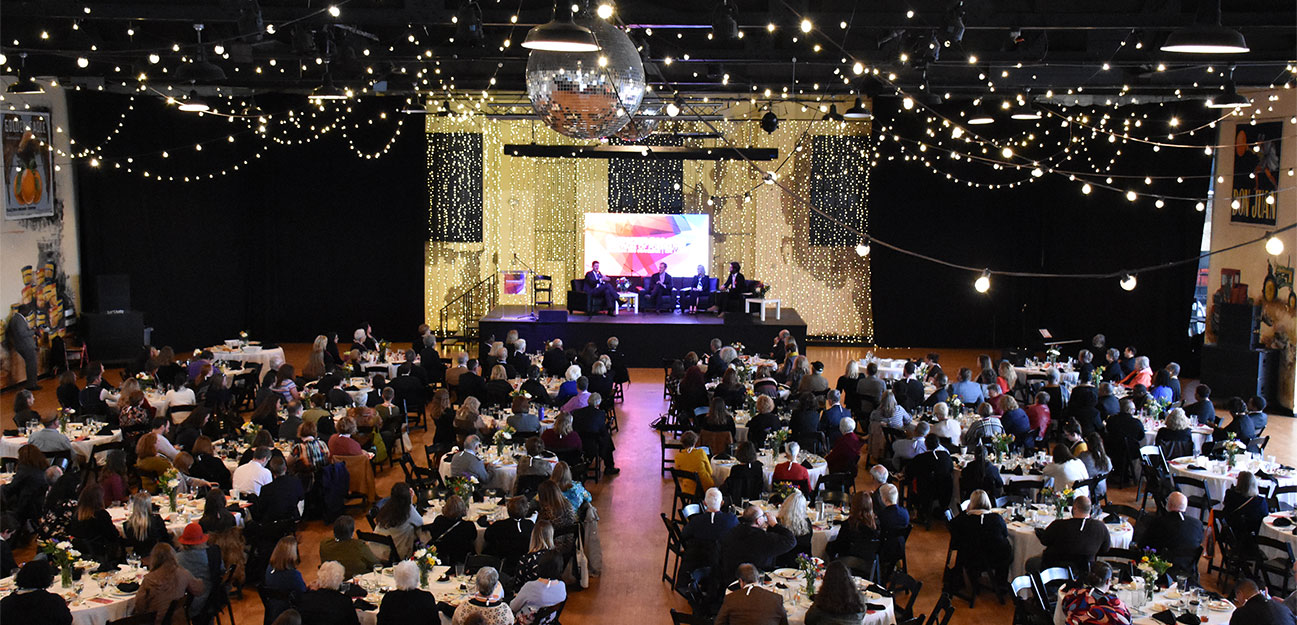 2021 Oklahoma Arts Conference
Embracing the Dawn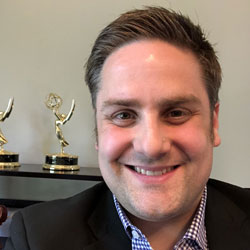 Jachin Merrill
Jachin Merrill is an executive coach who works with leaders at high profile organizations worldwide. He has more than two decades of experience leading highly effective teams and coaching individuals at all levels of an organization. Merrill's focus is in personal and professional development, with expertise in team building, emotional intelligence, human motivation, and psychological type. His experience as an Emmy Award-winning broadcast journalist and television news executive gives him a unique perspective when it comes to the art of communication, team building, conflict management, and working through the pressures associated with corporate America. Merrill is a certified Master Practitioner of the Myers Briggs Type Indicator (MBTI), and has been hired to develop and lead seminars in communication, conflict management, team building, and emotional intelligence for corporate and nonprofit leadership teams across the country. As a personal and professional development coach, Merrill works with leaders at some of the world's largest organizations including The Federal Reserve, AT&T, Blackrock, Inc., Capella University, Facebook, LinkedIn, Goodyear, Mars, Inc., and JLL Commercial Real Estate. He also uses his more than two decades of experience in the broadcast industry to coach clients on public speaking, media training, speeches and presentations, and business communication. Merrill is a Professional Certified Coach (PCC) through the International Coaching Federation. He has degrees in leadership and organizational development from the University of Oklahoma and nearly two decades of management experience in the corporate world leading teams at Griffin Communications, NBC News, TEGNA, and Hearst Argyle Television. Merrill currently lives in the Oklahoma City area where he is a regular guest lecturer at the University of Oklahoma's Gaylord College of Journalism and Mass Communication and at the University of Central Oklahoma.
Jachin Merrill's Schedule
Pandemic Power Up: Leading Through Challenging Times
Date: Thursday – October, 28 2021 Time: 1:30pm - 2:45pm
Room: Lobby
Times are certainly challenging for those in leadership positions. Now, more than ever, we need leaders who know how to power up and lead their teams through the unknown. In this workshop, you'll learn the top five skills that all leaders need in order to help themselves and their teams navigate even the bumpiest roads. From managing conflict to creating inspiration and alignment, this session will help you learn to embrace the toughest of times, and turn challenges into opportunities.
The Power of Personality in Leadership
Date: Thursday – October, 28 2021 Time: 3:15pm - 4:30pm
Room: Lobby
Effective communication, decision-making, conflict management, and resilience to change: new psychological and behavioral science research is connecting high-impact leadership to an individual's own unique personality. In this session, you'll learn to uncover your potential by understanding yourself and those around you on a deeper level. You will also discover how to leverage the unique personalities, strengths, and life experiences of those on your team while learning about the unique powers of your own personality.
Leading with Questions
Date: Friday – October, 29 2021 Time: 9:15am - 10:15am
Room: Lobby
The best leaders don't engage in monologues; they stimulate conversations and use powerful questions as a way to engage courageous conversations and create opportunities to enrich, inspire, challenge, illuminate, and learn. Whether you're a leader trying to inspire and motivate a team or a fundraiser trying to sell an idea or program to a potential donor, this session will teach how to unlock the power of questions! In this session you'll learn:

How asking can get you further than just talking in any conversation

Why to never ask a question that starts with "why"

The 5 most important questions you can ask in almost any situation
Talk the Talk: Communicate in a Way That Will Make Everyone Want to Listen
Date: Friday – October, 29 2021 Time: 2:00pm - 3:00pm
Room: Lobby
The best leaders know that understanding their audience is the key to communicating effectively in the workplace and in the community. Learn what might be holding you back from being an effective communicator and what you can do to communicate in a way that resonates with everyone you encounter. From empowering employees who might be struggling, to communicating courageously during conflict, this session is full of gold nuggets that will change the way communicate with just about everyone.
Receive updates about the Oklahoma Arts Conference.
Questions?
For more information contact our Assistant Director.