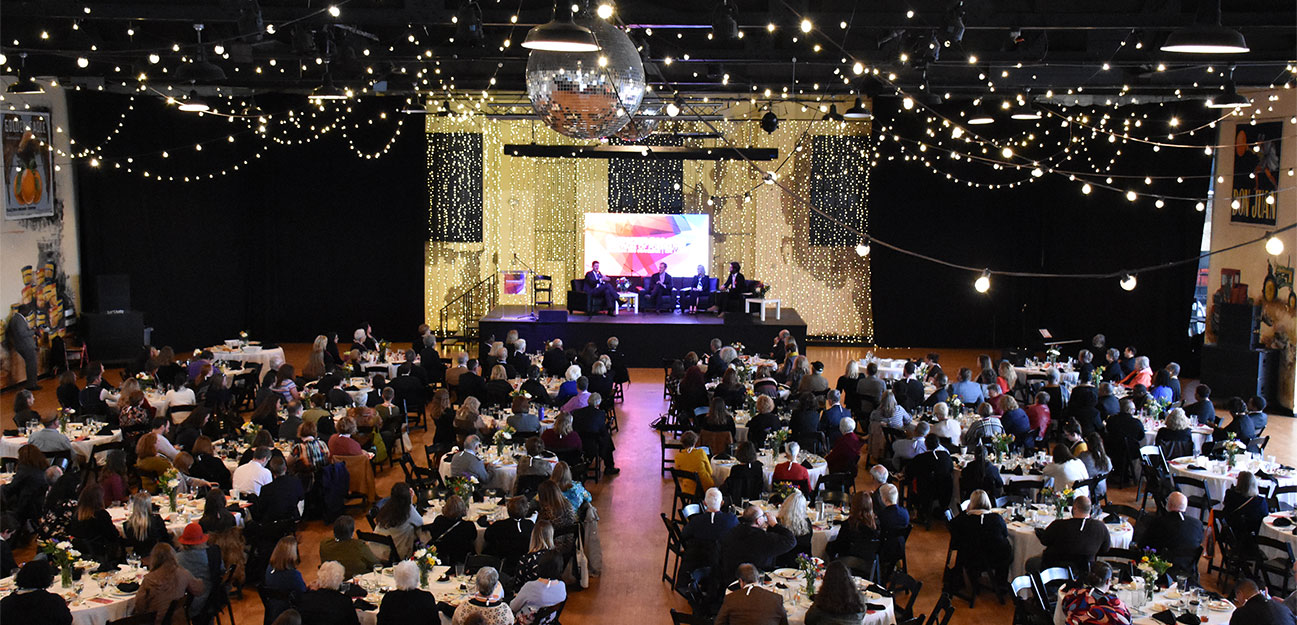 2021 Oklahoma Arts Conference
Embracing the Dawn
Kelli McLoud-Schingen
Kelli McLoud-Schingen is Artistic Director of World Stage Theatre Company, Vice President for Diversity, Equity and Inclusion at the University of Tulsa, and President of KMS Intercultural Consulting. She is a global diversity and inclusion specialist as well as a theatrical actor and director. She specializes in storytelling, cultural competence, and healing racism, and has been a facilitator for educational, nonprofit, government, and corporate institutions in the United States and internationally since 1989, deftly fusing her theatre and social justice training. A certified professional mediator, she holds a bachelor's degree in communication with a minor in theatre from Aurora University, and an master's degree in cross-cultural studies from the University of Houston-Clear Lake. McLoud-Schingen also trained with the Center for the Healing of Racism in Houston. Her theatrical training was at Aurora University, Roosevelt University, and a summer semester at the Oxford School of Drama in England. McLoud-Shingen has performed as an amateur and professional actor in England, Chicago, Minneapolis, and Houston. In 2017, she founded the World Stage Theatre Company in Tulsa. The socially engaged theatre is an extension of her global diversity and inclusion work to further cross-cultural understanding, empathy, and compassion.
Kelli McLoud-Schingen's Schedule
Creating Inclusion for Creative Folks
Date: Thursday – October, 28 2021 Time: 1:30pm - 2:45pm
Room: Meeting Room F
Thinking about diversity, equity, and inclusion (DEI) in your company? Are you ready? Do you have the foundation necessary to essentially change the current culture of your organization? Diversity, equity, and inclusion is more than bringing in new actors or board members of color, it is about creating a culture of true inclusion and belonging – not assimilation. This session will explore a checklist of "dos and taboos" to measure your organization's readiness to begin creating a more inclusive culture.
The Power of Story
Date: Thursday – October, 28 2021 Time: 3:15pm - 4:30pm
Room: Meeting Room F
As artists, theater makers, and storytellers, we may think that the only stories we tell are on the stage. But, what stories do we tell ourselves? What stories do we lift up? Which stories do we ignore, or simply not hear? This session will examine diversity, equity, and inclusion (DEI) in our companies through the use of the Storytelling for Social Justice model by Lee Ann Bell.
Receive updates about the Oklahoma Arts Conference.
Questions?
For more information contact our Assistant Director.