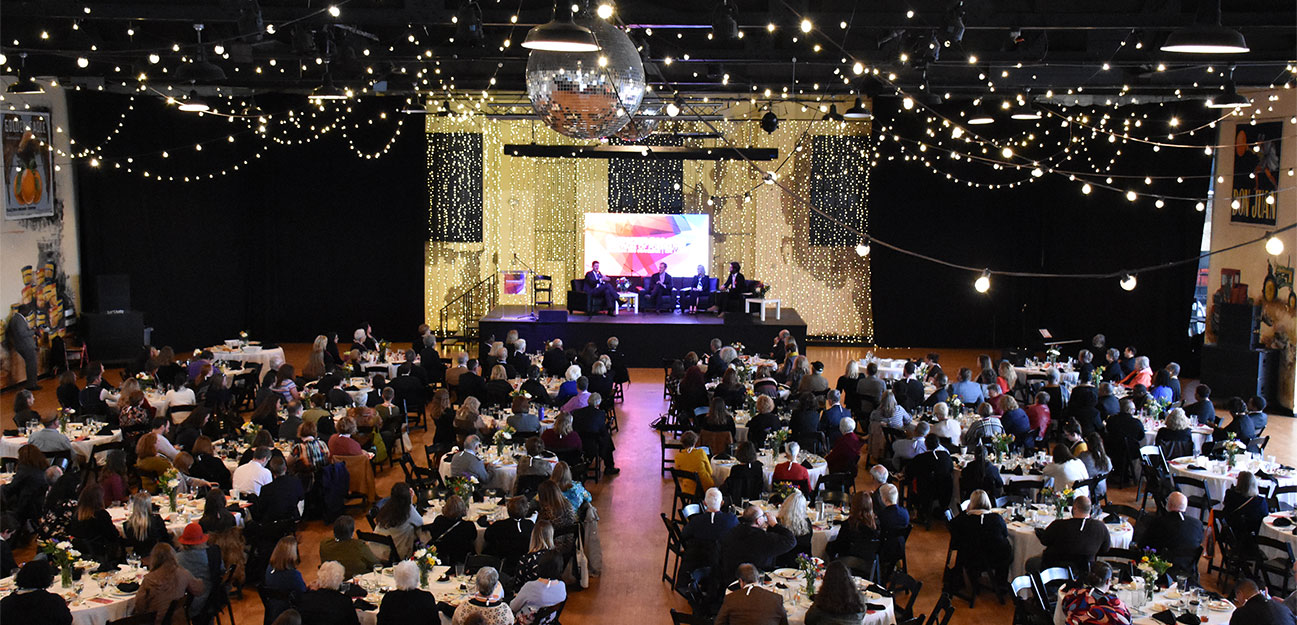 2021 Oklahoma Arts Conference
Embracing the Dawn
Coni Wetz
Coni Wetz has been the Executive Director of Muskogee Little Theatre (MLT) for 21 years. During her time at MLT, she has had a lead role in completing a successful capital campaign for the construction of a new, state-of-the-art performing arts center. Construction of the new MLT was completed in 2016. Wetz is very active in her community and has served on many city and community boards. She currently serves on the Depot District and Depot Green committees as they continue to grow and develop this downtown cultural hub in Muskogee.
Coni Wetz's Schedule
Executive Directors Roundtable
Date: Wednesday – October, 27 2021 Time: 1:00pm - 4:00pm
Room: Lobby
Executive directors from Oklahoma's arts organizations will convene in an informal roundtable forum. This session will provide a space for executive directors to collectively discuss and address common challenges organizations have faced due to the pandemic, including changes in societal norms and workplace burnout. The group will work together to share innovative approaches for moving forward in turbulent times. Additionally, the second half of the program will focus on how organizations can work collaboratively to strengthen values, policies, and practices that foster a more diverse, equitable, inclusive, and accessible arts community. This roundtable session does not require conference registration, but individuals must RSVP to attend. To RSVP for this special pre-conference event, please email Oklahoma Arts Council Community Arts Director Cayla Lewis at cayla.lewis@arts.ok.gov no later than Friday, October 22.
On Track for Success: The Story of Muskogee's Depot District Development
Date: Thursday – October, 28 2021 Time: 1:30pm - 2:45pm
Room: Theatre
The Muskogee Depot District and the Depot Green, which serves as an outdoor oasis in the middle of the historic district, are places for people of all backgrounds to enjoy. With increased community ownership and economic growth as goals in the development of the district, the vision for the area required collaboration of several stakeholders, and was prompted through funding from the Oklahoma Arts Council's Cultural District Development Program. Grants from the program supported the creation of a brand for the district and helped stakeholders secure funding and additional relationships to bring the project to completion. In this session, attendees will hear about the ideation and implementation, including successes and challenges, of one of downtown Muskogee's newest cultural assets and activity hubs.
Receive updates about the Oklahoma Arts Conference.
Questions?
For more information contact our Assistant Director.