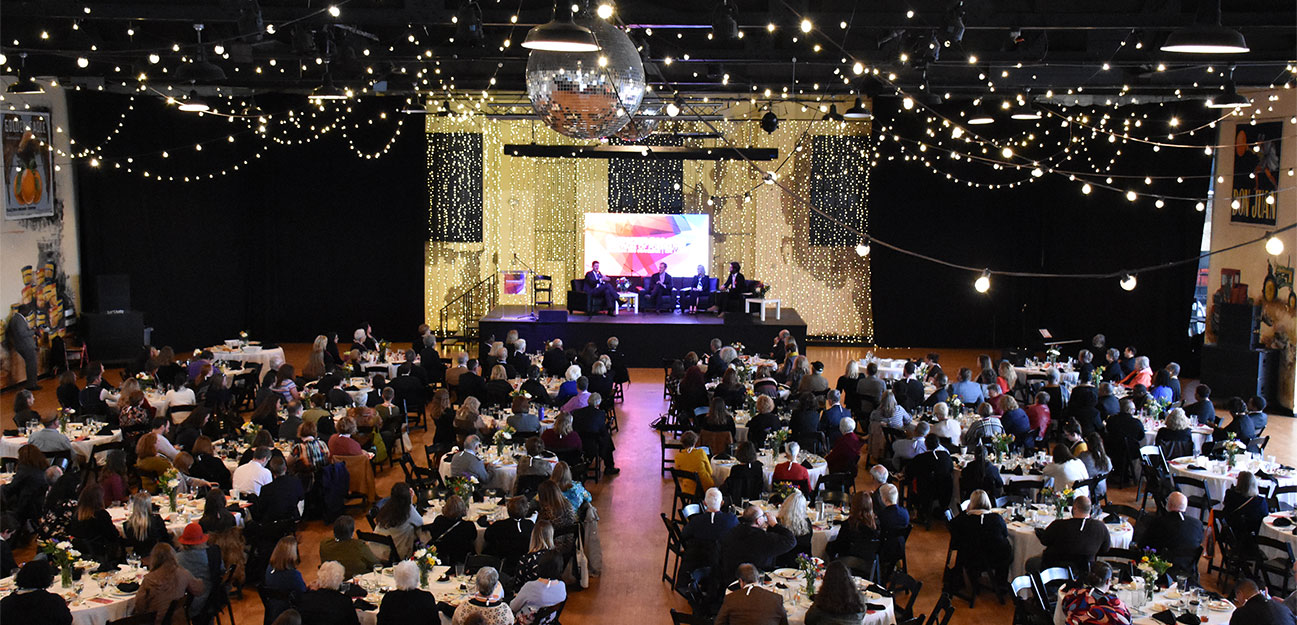 2021 Oklahoma Arts Conference
Embracing the Dawn
Camille Landry
Camille Landry believes that art is our most powerful medium of expression, as it informs, heals, uplifts, energizes, challenges, and brings together the people who encounter it. She is a writer, community organizer, and human rights activist who is deeply engaged in the struggle for Black liberation and justice for all people. She speaks, teaches, and writes powerfully about anti-racism work, community empowerment, and global justice issues. Landry is the co-owner of Nappy Roots Books, which features literature by, for, and about the people of the African diaspora. Nappy Roots is a cultural hub, a gathering place for a wide assortment of grassroots organizations, an incubator for progressive programs, a provider of academic, cultural, literary and social programs for children and adults, and a center for literacy and learning in OKC's black community. Landry writes nonfiction, speculative fiction, poetry and, if the theory of a million monkeys with typewriters eventually producing Shakespearian sonnets is true, she will eventually publish The Great American Novel. Landry's book "Neglected Oklahoma," written in collaboration with Oklahoma Policy Institute, illustrates the effects of flawed public policies on the lives of Oklahoma's citizens.
Camille Landry's Schedule
Oklahoma Black Arts Leaders Affinity Group Meeting
Date: Wednesday – October, 27 2021 Time: 10:00am - 12:00pm
Room: Meeting Room
Affinity groups are a safe and protected environment that allow community members who share a common cultural or social identifier a means to foster collective peer support. For any artist or arts leader who identifies as Black or African American, the Oklahoma Black Arts Leaders Affinity Group Meeting will provide a safe space to affirm identity, build community, and cultivate leadership. The group will work together to discuss common issues and innovative opportunities for working together in the future. The guiding principle for this affinity group is based on Dr. Beverly Daniel Tatum's ABCs approach for inclusive leadership:

· Affirming Identity

· Building Community

· Cultivating Leadership

This meeting does not require conference registration. To RSVP, please email Eyakam Gulilat at eyakem.gulilat@arts.ok.gov.
A Seat at the Table and a Voice in the Conversation
Date: Friday – October, 29 2021 Time: 9:15am - 10:15am
Room: Theatre
What often starts as a strong desire for our organizations to become more inclusive and diverse leads to the recognition that there is tremendous work to do in shifting our operational practices and organizational culture. It is not always obvious where to begin in this work, but listening with an open heart and mind is a good place to start when it comes to building trust and fostering new connections. Members of the newly formed Oklahoma Black Arts Leaders Affinity Group will share recommendations on how Oklahoma's arts and cultural sector can build meaningful and sustainable connections with Black and African American artists, organizations, and communities.
Receive updates about the Oklahoma Arts Conference.
Questions?
For more information contact our Assistant Director.