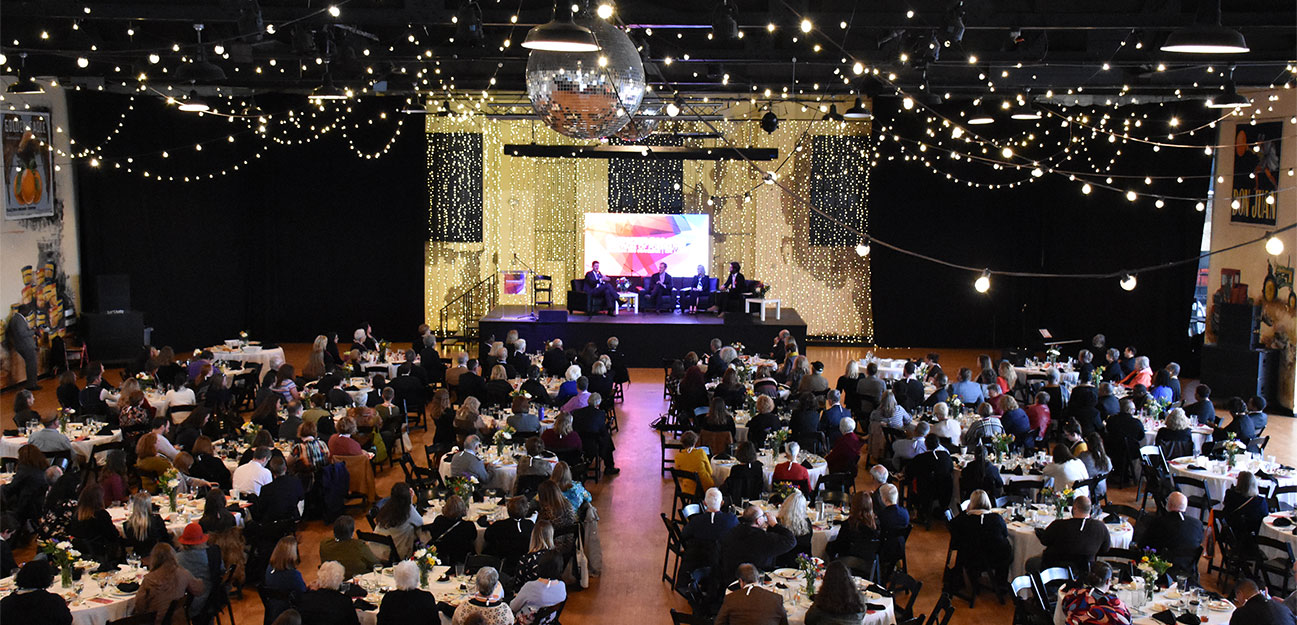 2021 Oklahoma Arts Conference
Embracing the Dawn
Sarah Megan Kelley
Sarah "Megan" Kelley is Cherokee, Comanche, and Osage from the community of Fort Gibson. She received her Bachelor of Arts in Mass Communications with an emphasis in Broadcast Journalism and a minor in Native American Studies from Northeastern State University (NSU). Upon graduation from NSU, she started working for Muskogee Public Schools as a substitute teacher and, recently, as a cultural performer for Native American Heritage Month. Kelley teaches Native history to children by sharing creation stories from Comanche and Cherokee folklore. She speaks her tribal languages and performs Native dances and Indian Sign Language. Kelley has been the Public Relations Coordinator for Muskogee Oklahoma Native American Association since 2019, when the organization started. She has helped organize the Indigenous Peoples Celebration for the past two years. Recently, she was featured in the Green Country Living Magazine for an article about Native American cooking where she made Osage meat pies, frybread, and red corn hominy, which are traditional Osage foods. Kelley also enjoys gardening and growing a variety of vegetables each year. She is a small business owner as a Mary Kay Independent Beauty Consultant. Recently, she made a documentary film about the creation of Indigenous Peoples Day that premiered at the Indigenous Film Festival at the Roxy Theater. Her goals are to create a podcast for the community that will depict of Native culture, issues and history stories. She also aims to create more documentary stories showcasing cooking and foraging traditional Native foods.
Sarah Megan Kelley's Schedule
Indigenous Film Showcase
Date: Friday – October, 29 2021 Time: 9:15am - 10:15am
Room: Theater
Join Sarah Megan Kelley and ShIron Butterfly Ray for a sampling of short films that were featured at the 2021 Indigenous Film Festival in Muskogee. Presented by the Muskogee Oklahoma Native American Association (MONAA), the film festival was part of the community's Indigenous Peoples Day Celebration, highlighting films about the Native arts produced and told by Indigenous filmmakers. Featured films include: "Tribal City" by Cherokee Smith, "Indigenous Cuisine" by Annette Arkeketa, "Creation of Indigenous Peoples Celebration," by Megan Kelley, and the Sonya Oberly Skokomish Documentary.
Muskogee's New Festivals and Cultural Celebrations
Date: Friday – October, 29 2021 Time: 10:45am - 11:45am
Room: Theatre
The Localmotion Festival and Muskogee Oklahoma Native American Association's Indigenous People Celebration have created unique opportunities for the community to celebrate the history, art, and culture of Muskogee. Event coordinators will discuss steps taken in creating the events, from the initial concepts to implementation, and will highlight lessons learned along the way. Hear how organizers leveraged local partnerships and creativity to provide safe, meaningful, and fun celebrations for people of all ages. If you are considering starting or creating a new festival or community cultural celebration, this session is for you!
Indigenous Puppets and Storytelling
Date: Friday – October, 29 2021 Time: 3:30pm - 4:30pm
Room: Theatre
Through puppetry and storytelling, artist Sarah Megan Kelley has developed original puppet shows to pass on traditional Indigenous stories. In this session, Kelley will discuss how to research Indigenous stories, create puppets, and produce original performances for audiences of all ages.
Receive updates about the Oklahoma Arts Conference.
Questions?
For more information contact our Assistant Director.