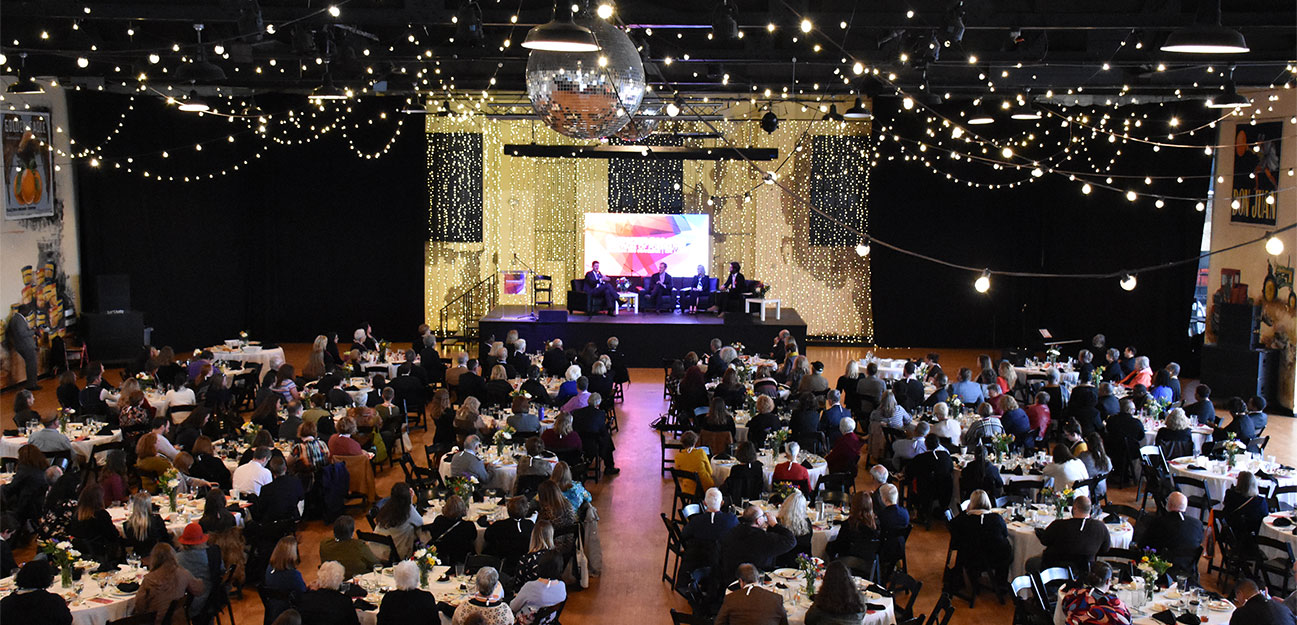 2021 Oklahoma Arts Conference
Embracing the Dawn
Selby Minner
Selby Minner is an International Blues Foundation award-winning teaching artist, having earned the Keeping the Blues Alive Award with her husband, D.C. Minner, in 1999. Together, in 1991, the couple founded the longest running blues festival in Oklahoma, the Rentiesville Dusk 'Til Dawn Blues Festival. Since the passing of her husband in 2008, Minner has continued to run the festival. An inductee of the Oklahoma Blues Hall of Fame, Minner was awarded the 2014 Music Legend Award from the International Bare Bones Film Festival. She has performed on stage with blues legends such as Albert Collins, Albert King, Johnny Rawls, and countless others. Whether teaching, performing solo guitar, running the D.C. Minner Rentiesville Museum, or coordinating Sunday jam sessions, Minner has worked tirelessly to develop the music community and serve as an advocate for the blues in Oklahoma.
Selby Minner's Schedule
Silver Linings: Tough Times Call for Innovation
Date: Friday – October, 29 2021 Time: 2:00pm - 3:00pm
Room: Theatre
While many arts and cultural organizations across the country were forced to suspend audience-based events and programs, many arts leaders leveraged creativity to reimagine what was possible during a time of limitations. Hear about how BlackSpace Oklahoma, Lyric Theatre of Oklahoma, and the Oklahoma Blues Hall of Fame triumphantly pivoted their work to successfully offer joyful arts experiences during a time when so many events were canceled.
Community Development Grant Opportunities in Oklahoma
Date: Friday – October, 29 2021 Time: 3:30pm - 4:30pm
Room: Meeting Room F
Did you know that funding from the USDA and AARP could be directed toward arts-based projects and infrastructural improvements in your communities? Through the support of the USDA Rural Business Development grant, the Oklahoma Blues Hall of Fame and Museum was able to make much-needed building repairs and maintenance, which will protect and preserve the historic juke joint and landmark that was originally the childhood home of famed blues musician D.C. Minner. The City of Eufaula was recently awarded a 2021 Community Facilities Grant provided by AARP. This grant will support the installation of permanent outdoor musical instruments along the downtown corridor of Eufaula. The instruments will be strategically placed in pairs to encourage social engagement, and staged at least 30 meters apart to encourage walking and interaction. The goal of the outdoor music instrument installation is to create social interaction and innovation in the community. Panelists will discuss the grant application processes and share information on how other Oklahoma communities can leverage funding from the USDA and AARP to make their communities more vibrant, livable, accessible, and engaging for local residents and visitors.
Receive updates about the Oklahoma Arts Conference.
Questions?
For more information contact our Director of Rural and Creative Community Outreach.