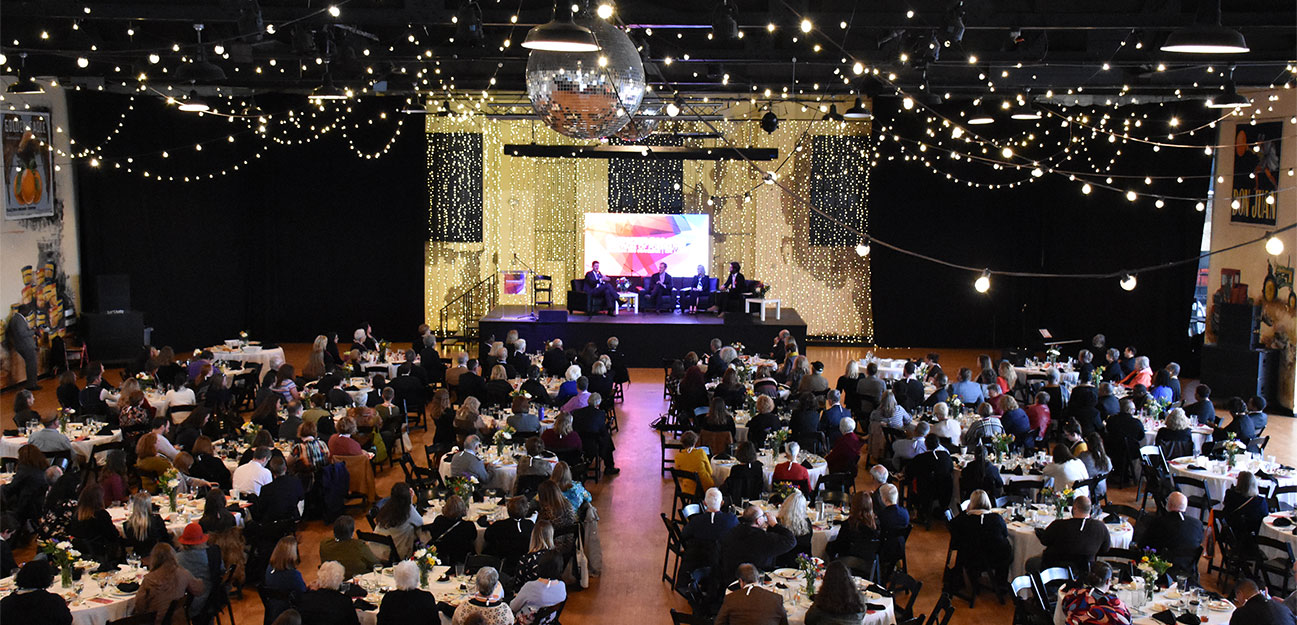 2021 Oklahoma Arts Conference
Embracing the Dawn
Becky Lucht
Becky Lucht grew up in northern Iowa and is a graduate of Minnesota State University-Mankato with a degree in art education. Having spent most of her career in newspaper marketing and product development, Lucht eventually retired from the Muskogee Phoenix newspaper and has since enthusiastically reconnected with her love of art, working in various media including stone carving, bronze casting, acrylics, ceramics, stained glass, watercolor, pastels, and silversmithing, before her current addiction to scratchboard. She is president of the 90-plus member Muskogee Art Guild, whose mission is to promote art in eastern Oklahoma, and she has served on numerous boards in Muskogee over the years, including her present stint on the Quality-of-Life Committee of the Muskogee Foundation. Lucht is a current class member of the Oklahoma Arts Council's Leadership Arts program. In her efforts to use the arts to enrich her community, she is working with the Depot District to bring murals and an arts festival to the new Depot Green. Additionally, she is an avid horseman and has competed with the North American Trail Ride Conference, a distance riding organization, for the past 20 years. Lucht lives on a small ranch in Cherokee County, Oklahoma, with her husband, horses, dogs, and cats.
Becky Lucht's Schedule
Muskogee's New Festivals and Cultural Celebrations
Date: Friday – October, 29 2021 Time: 10:45am - 11:45am
Room: Theatre
The Localmotion Festival and Muskogee Oklahoma Native American Association's Indigenous People Celebration have created unique opportunities for the community to celebrate the history, art, and culture of Muskogee. Event coordinators will discuss steps taken in creating the events, from the initial concepts to implementation, and will highlight lessons learned along the way. Hear how organizers leveraged local partnerships and creativity to provide safe, meaningful, and fun celebrations for people of all ages. If you are considering starting or creating a new festival or community cultural celebration, this session is for you!
Receive updates about the Oklahoma Arts Conference.
Questions?
For more information contact our Assistant Director.