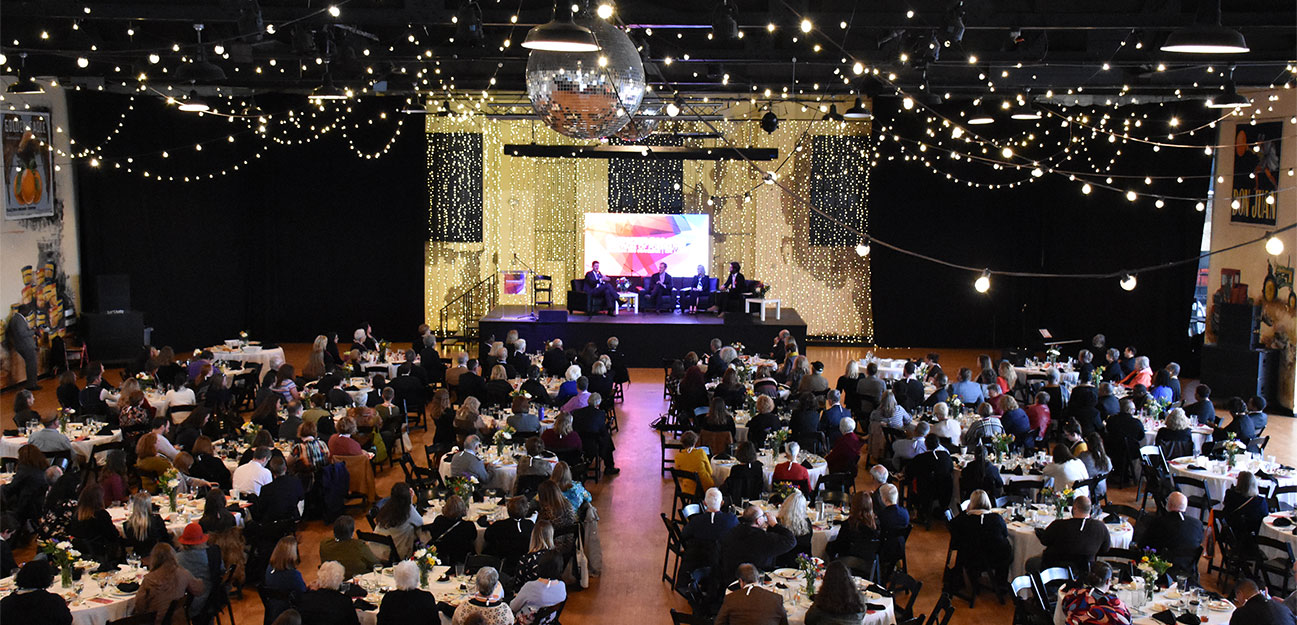 2021 Oklahoma Arts Conference
Embracing the Dawn
Michael Baron
Michael Baron is the Producing Artistic Director for Lyric Theatre of Oklahoma. He has directed over 95 productions at theaters across the country including the current production of "A Christmas Carol" at Ford's Theatre in Washington, D.C. Baron has taught at American University, Brown University, Holy Cross College, and Rhode Island College. He holds a Bachelor of Arts in Theatre from Wake Forest University, and a Master of Fine Arts in Directing from Trinity Repertory Conservatory. Among his recognitions, Baron was presented with a Community Service Award at the 2016 Oklahoma Governor's Arts Awards. He has earned an award from the Oklahoma City Mayor's Committee on Disabilities Concerns, and, for his ASL-integrated production of "Fiddler on the Roof," he was recognized by the Stage Directors and Choreographers Society as a 2016-2017 Top Ten "Standout Moment." His 2020 outdoor production of Lyric's "A Christmas Carol" at the Harn Homestead was featured in the New York Times and by BBC radio.
Michael Baron's Schedule
Silver Linings: Tough Times Call for Innovation
Date: Friday – October, 29 2021 Time: 2:00pm - 3:00pm
Room: Theatre
While many arts and cultural organizations across the country were forced to suspend audience-based events and programs, many arts leaders leveraged creativity to reimagine what was possible during a time of limitations. Hear about how BlackSpace Oklahoma, Lyric Theatre of Oklahoma, and the Oklahoma Blues Hall of Fame triumphantly pivoted their work to successfully offer joyful arts experiences during a time when so many events were canceled.
Receive updates about the Oklahoma Arts Conference.
Questions?
For more information contact our Assistant Director.