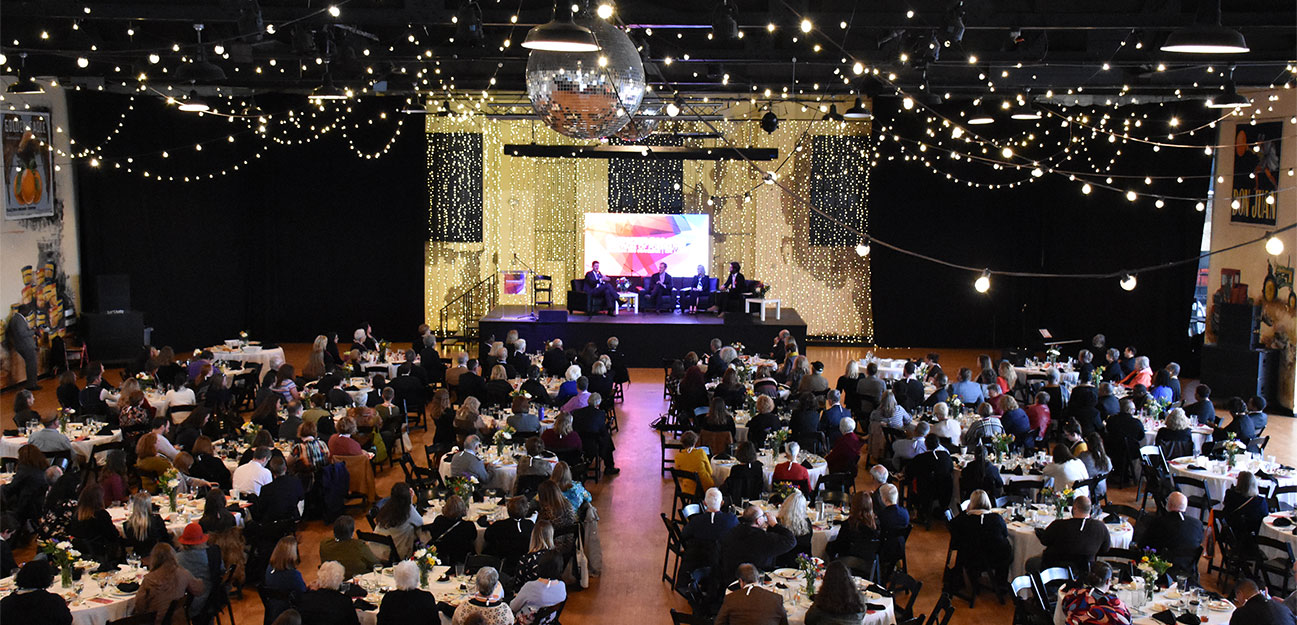 2021 Oklahoma Arts Conference
Embracing the Dawn
Margie Reese
Margie Johnson Reese has a 40-year portfolio as an arts advocate and arts management professional. She received a Bachelor of Arts from Washington State University in Pullman and a Master of Fine Arts in Theater from Trinity University in San Antonio. Reese is an advisor to the International Council of African Museums based in Nairobi, Kenya, and is a Fellow at the Salzburg Global Institute in Salzburg, Austria. She continues to serve as an advisor to the Wichita Falls Alliance for Arts and Culture in Texas, a local arts agency that was seeded and developed under her guidance as the organization's first Executive Director. Her work in the local arts agency arena also includes a six-year tenure as Director of the Office of Cultural Affairs for the City of Dallas and General Manager for the City of Los Angeles Department of Cultural Affairs. She held that position under three mayoral administrations managing grant making, arts education, festival production, cultural facilities and public art staff teams. Reese's expertise as a grant maker was tapped by the Ford Foundation to advance cultural projects in West Africa. Based in Lagos, Nigeria, and serving 14 West African countries, her work centered on cultural policy development and conservation of West Africa's tangible and intangible cultural heritage. Following her three-year service in West Africa, Reese returned to Dallas and took the position of Vice President for Programs at Big Thought. Her time was spent leveraging public and private sector resources to provide arts education experiences for children and their families. She created the Teaching Artists Fellows Initiative at Big Thought, training a cohort of master artist to guide creative learning experiences for children in out of school environments. Reese continues to contribute to the arts administration field as a consultant to local arts agencies and municipalities, helping them develop inclusive arts policies that respond to contemporary community goals. Recent clients include The Houston Arts Alliance, The Greater Baton Rouge Area Arts Council, One Columbia (South Carolina), Mid-America Arts Alliance, and Americans for the Arts. She often serves as the keynote speaker at arts conferences around the globe and is an adjunct professor at Goucher College in their graduate school of arts administration. She currently resides in Atlanta.
Margie Reese's Schedule
Executive Directors Roundtable
Date: Wednesday – October, 27 2021 Time: 1:00pm - 4:00pm
Room: Lobby
Executive directors from Oklahoma's arts organizations will convene in an informal roundtable forum. This session will provide a space for executive directors to collectively discuss and address common challenges organizations have faced due to the pandemic, including changes in societal norms and workplace burnout. The group will work together to share innovative approaches for moving forward in turbulent times. Additionally, the second half of the program will focus on how organizations can work collaboratively to strengthen values, policies, and practices that foster a more diverse, equitable, inclusive, and accessible arts community. This roundtable session does not require conference registration, but individuals must RSVP to attend. To RSVP for this special pre-conference event, please email Oklahoma Arts Council Community Arts Director Cayla Lewis at cayla.lewis@arts.ok.gov no later than Friday, October 22.
Receive updates about the Oklahoma Arts Conference.
Questions?
For more information contact our Assistant Director.