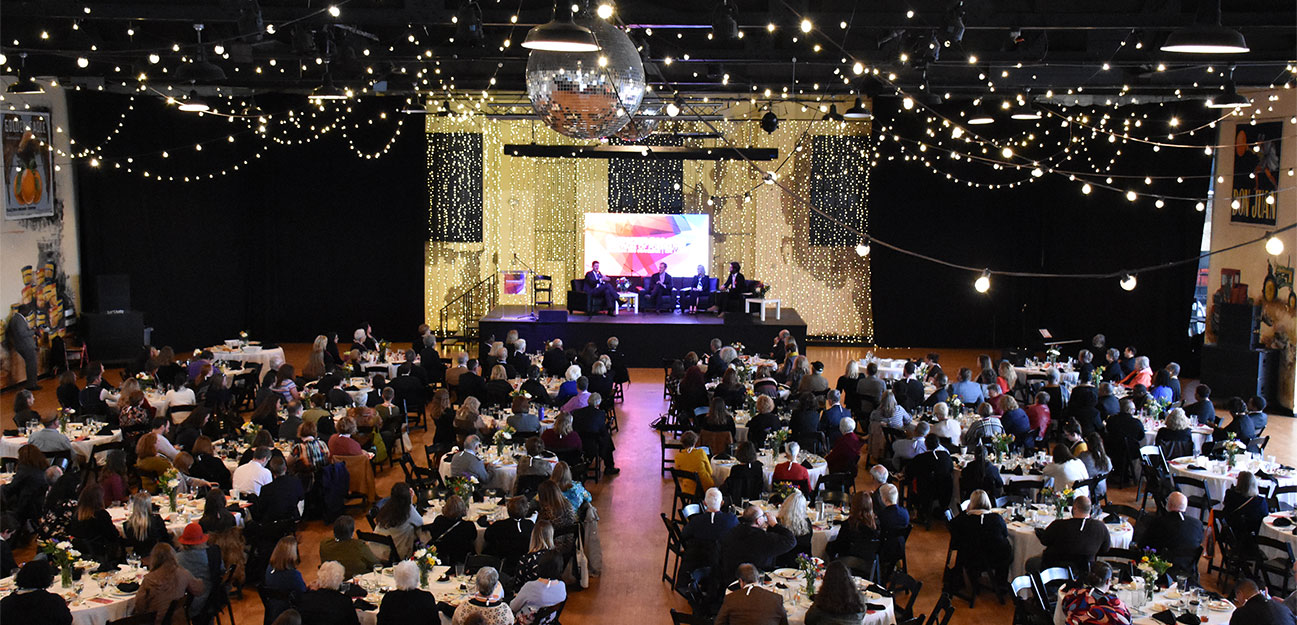 2021 Oklahoma Arts Conference
Embracing the Dawn
Jennifer Loren
Jennifer Loren is an Emmy-award winning filmmaker and the Director of Cherokee Nation Film Office and Original Content. Evolving from an investigative reporter and producer to a documentarian and host, she has been in the television and film industries since 2001. In 2014, Loren began working for her tribe at Cherokee Nation Businesses where she co-created the highly acclaimed docuseries "Osiyo, Voices of the Cherokee People." For her work on the docuseries and for her investigative journalism, Loren has earned 14 Emmy awards. In 2019, she helped create and roll out the Cherokee Nation Film Office where she now serves as director. A first-of-its kind endeavor by a tribal nation, the mission of the Cherokee Nation Film Office is to increase the presence of Native Americans in every level of the film and television industries while creating opportunities for economic development and jobs in the Cherokee Nation – a 14 county reservation area in northeast Oklahoma. Also in 2019, Loren was named a Woman of the Year, Pinnacle Award winner by the Tulsa Mayor's Commission on the Status of Women and the Tulsa YWCA. That same year, she was appointed by Tulsa Mayor GT Bynum to serve as a commissioner on the Mayor's Commission on the Status of Women. In 2020, she was named a Journal Record Woman of the Year. She also serves the Tulsa community by sitting on several nonprofit boards including the Oklahoma Foundation for Excellence, the Booker T. Washington Foundation for Excellence, the Rogers State University Public Television Advisory Board, among others. Loren is a graduate of the Gaylord College of Journalism at the University of Oklahoma and an active member of the Native American Journalists Association and Society of Environmental Journalists. She is also a film commissioner with the Association of Film Commissioners International.
Jennifer Loren's Schedule
Receive updates about the Oklahoma Arts Conference.
Questions?
For more information contact our Assistant Director.