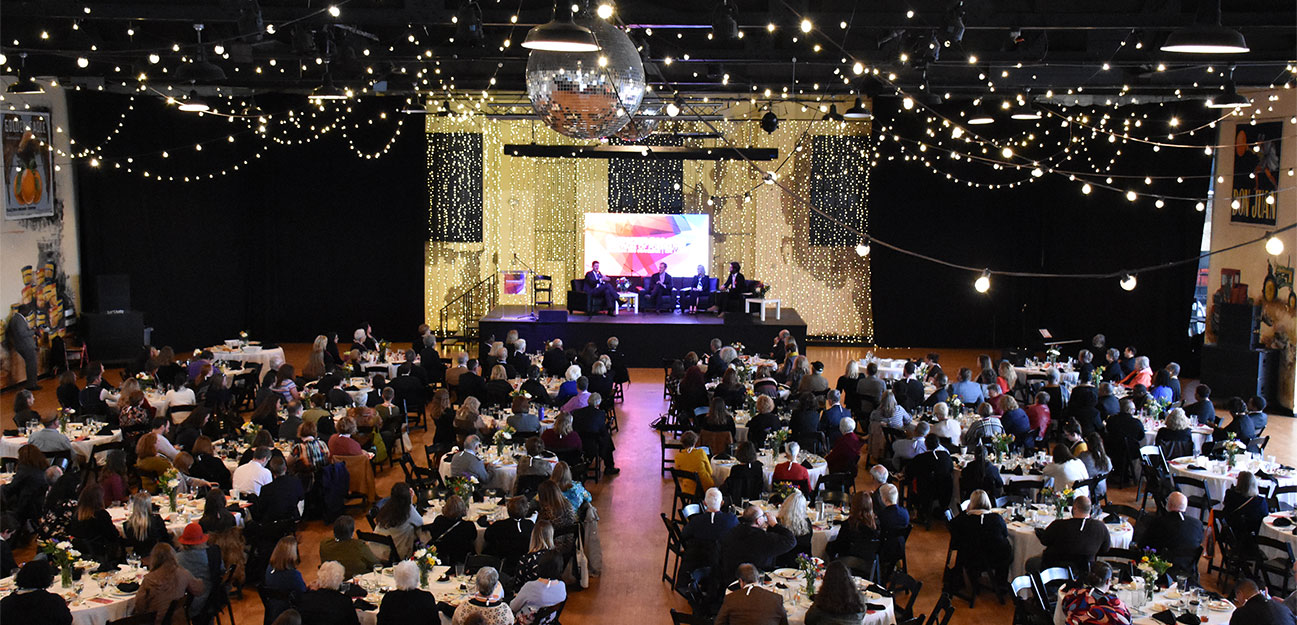 2021 Oklahoma Arts Conference
Embracing the Dawn
Eddie Walker
Eddie Walker became executive director of Oklahoma Contemporary in April 2019. Using expertise gained in 30 years at the Oklahoma City Philharmonic Orchestra, Walker guided Oklahoma Contemporary to its new location, a $30 million campus in downtown Oklahoma City. At Oklahoma Contemporary he is responsible for the areas of communications, finance, fundraising and operations, all in support of the organization's mission and artistic vision. Accomplishments at the philharmonic included planning and executing a $9 million endowment campaign and the revitalization of the orchestra's education programs. His tenure as executive director boasted 20 consecutive seasons with a budget surplus. Walker has a Bachelor of Music in piano pedagogy from the University of Oklahoma. In 2019, he was recognized with the OU Regents' Alumni Award. He has served as adjunct faculty at the Ann Lacy School of Dance and Arts Management at OCU, is a member of Rotary Club 29, and serves on the boards of Automobile Alley and Leadership OKC Alumni Association.
Eddie Walker's Schedule
Executive Directors Roundtable
Date: Wednesday – October, 27 2021 Time: 1:00pm - 4:00pm
Room: Lobby
Executive directors from Oklahoma's arts organizations will convene in an informal roundtable forum. This session will provide a space for executive directors to collectively discuss and address common challenges organizations have faced due to the pandemic, including changes in societal norms and workplace burnout. The group will work together to share innovative approaches for moving forward in turbulent times. Additionally, the second half of the program will focus on how organizations can work collaboratively to strengthen values, policies, and practices that foster a more diverse, equitable, inclusive, and accessible arts community. This roundtable session does not require conference registration, but individuals must RSVP to attend. To RSVP for this special pre-conference event, please email Oklahoma Arts Council Community Arts Director Cayla Lewis at cayla.lewis@arts.ok.gov no later than Friday, October 22.
Receive updates about the Oklahoma Arts Conference.
Questions?
For more information contact our Assistant Director.