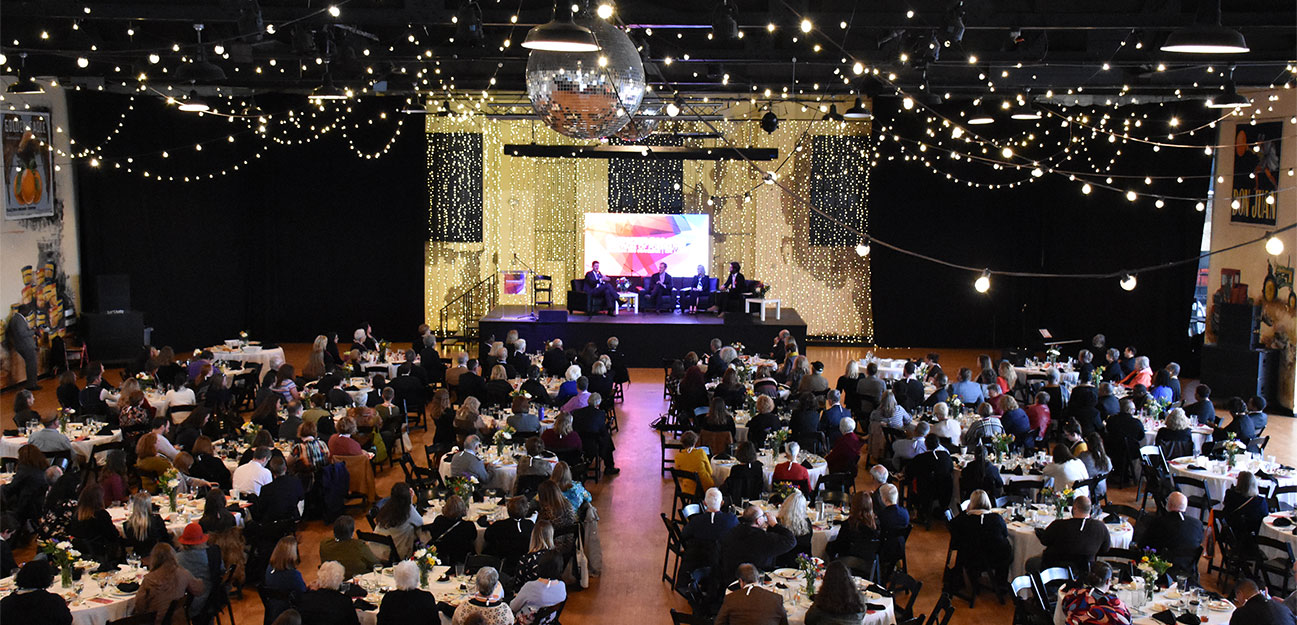 2021 Oklahoma Arts Conference
Embracing the Dawn
Dr. Hugh Foley
Dr. Hugh Foley is a professor of fine arts at Rogers State University in Claremore where he has taught since 1996. Along with a continuous radio and television broadcasting career since 1977, Foley earned a Ph.D. in English from Oklahoma State University in 2000. He holds a Master of Arts and a Bachelor of Arts from New York University. His award-winning video documentaries on American Indian life and music have been shown nationwide on public television, at national conferences, in local presentations, and online. He has lectured widely for public schools, universities, and civic organizations on the use of race-based mascots by public schools. His documentary on that subject, "Savage Country," has been aired nationally and internationally and has received thousands of views online. Foley is the author of the Oklahoma Music Guide on New Forums Press. He has authored articles, essays, book reviews, and encyclopedia entries on subjects relating to the music, film, and American Indian history of Oklahoma. He has lectured widely on the history of Oklahoma music, having presented at Yale University, Washington University, the University of Oklahoma, Tulsa University, Oklahoma State University, and for International Fulbright Scholars through Tulsa Global Alliance. Foley served as scholarly consultant on "This May Be the Last Time," a documentary directed by Sterlin Harjo that appeared at the 2014 Sundance Film Festival prior to worldwide distribution on multiple video platforms. He also served as the state scholar for New Harmonies, a 2013-14 Smithsonian exhibit about American roots music that toured Oklahoma through sponsorship by the Oklahoma Humanities Council. He is a founding board member of the Oklahoma Music Hall of Fame in Muskogee and has served as the chair of the induction selection committee since the organization's inception in 1997. A US Army Veteran (broadcast journalist), Foley is also a volunteer bugler for Bugles Across America, a nationwide organization that provides live buglers of "Taps" for Veterans memorial services. He is currently a consultant for the developing OKPOP museum in Tulsa, which will tell the story of Oklahoma's contribution to world popular culture.
Dr. Hugh Foley's Schedule
God's Traveling Songs: Multicultural Music of Oklahoma
Date: Thursday – October, 28 2021 Time: 1:30pm - 2:45pm
Room: Theater
Muscogee hymns are an extremely unique and historic musical art form. The hymns developed in the early 1800s when Scottish missionaries merged their song styles with the melodies of enslaved Africans and the language of Muscogee people. The songs came with the Muscogee people on the relocation to Indian Territory. Several hymns refer to that arduous journey and the suffering that resulted from the forced removal of the Muscogee people from their homeland. The songs continue to live on in the rural churches of the Muscogee Nation. This presentation merges the historic record with oral history of the hymns and will feature live demonstrations of select songs.
Receive updates about the Oklahoma Arts Conference.
Questions?
For more information contact our Assistant Director.