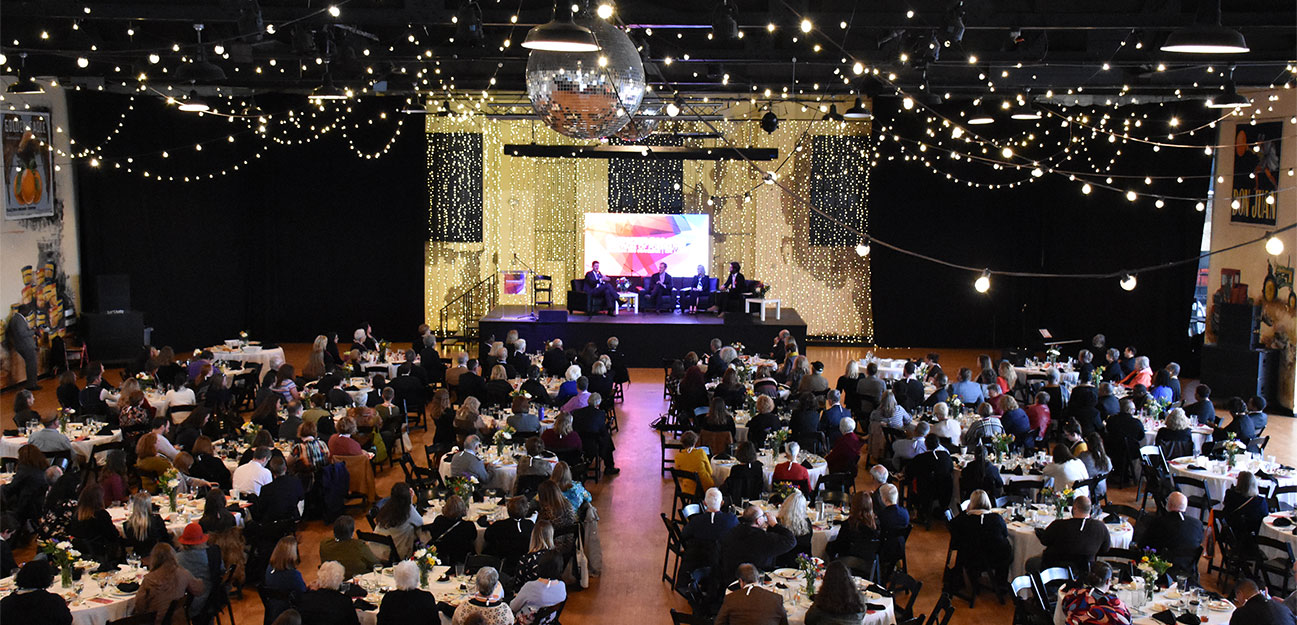 2021 Oklahoma Arts Conference
Embracing the Dawn
Sean Barney
Timothy "Sean" Barney was appointed director of the Five Civilized Tribes Museum in February 2016. He leads a team that is responsible for building, preserving, displaying, and interpreting the museum's renowned collection of some 25,000 works of Native American art, documents and artifacts. Barney has been instrumental in deepening the museum's longstanding engagement with the local community and for elevating its profile and reputation. Shortly after his arrival at The Five Civilized Tribes Museum, Barney led preparations for the celebration of its 50th year in 2016, and oversaw the conclusion of the $1 million land acquisition and sale that strengthened the museums investment portfolio. In 2016, he developed a comprehensive new strategic plan designed to amplify the impact of the museum's permanent collection, grow and diversify its audience locally, and market to underprivileged patrons. Barney's tenure has seen the acquisition of numerous important works of art by gift as well as purchase, including works by Joan Hill, Acee Blue Eagle, and Jerome Tiger, and has overseen a program of ambitious exhibitions ranging from Miniature Art Shows, Folklore, Legends and Myths, Art Under The Oaks and the Masters Show. In 2017, the museum had achieved both record attendance and record membership. Barney has held positions as a member of the American Society of Training and Development, Muskogee Tourism task force and Green Country Marketing. He has served as board president for the Friends of Honor Heights Park and the Willard Stone Museum.
Sean Barney's Schedule
The Story of Jerome Tiger
Date: Friday – October, 29 2021 Time: 10:45am - 11:45am
Room: Meeting Room E
Born in Tahlequah on July 8, 1941, Jerome Richard Tiger was a highly influential Native American painter from Muskogee who changed the way Native American people and life were represented in art. Tiger produced hundreds of paintings from 1962 until his death in 1967, at the age of 26. Tiger was a fullblood Muscogee-Seminole. English was not his first language, and he dropped out of high school at the age of 16. Tiger's style is said to be a combination of "spiritual vision, humane understanding, and technical virtuosity" but with traditional subject matter and composition. Tiger was compared to Rembrandt and Francisco Goya because of his ability to draw an object or person after a short glance. He worked in oil, watercolor, tempera, casein, pencil, and pen and ink. His paintings first gained recognition at the Philbrook Museum of Art in Tulsa. In 1966, the museum displayed a solo exhibit of Tiger's art. This art talk led by Sean Barney, director of the Five Civilized Tribes Museum, will explore the life and work of Jerome Tiger, one of Oklahoma's most influential artists.
Receive updates about the Oklahoma Arts Conference.
Questions?
For more information contact our Assistant Director.