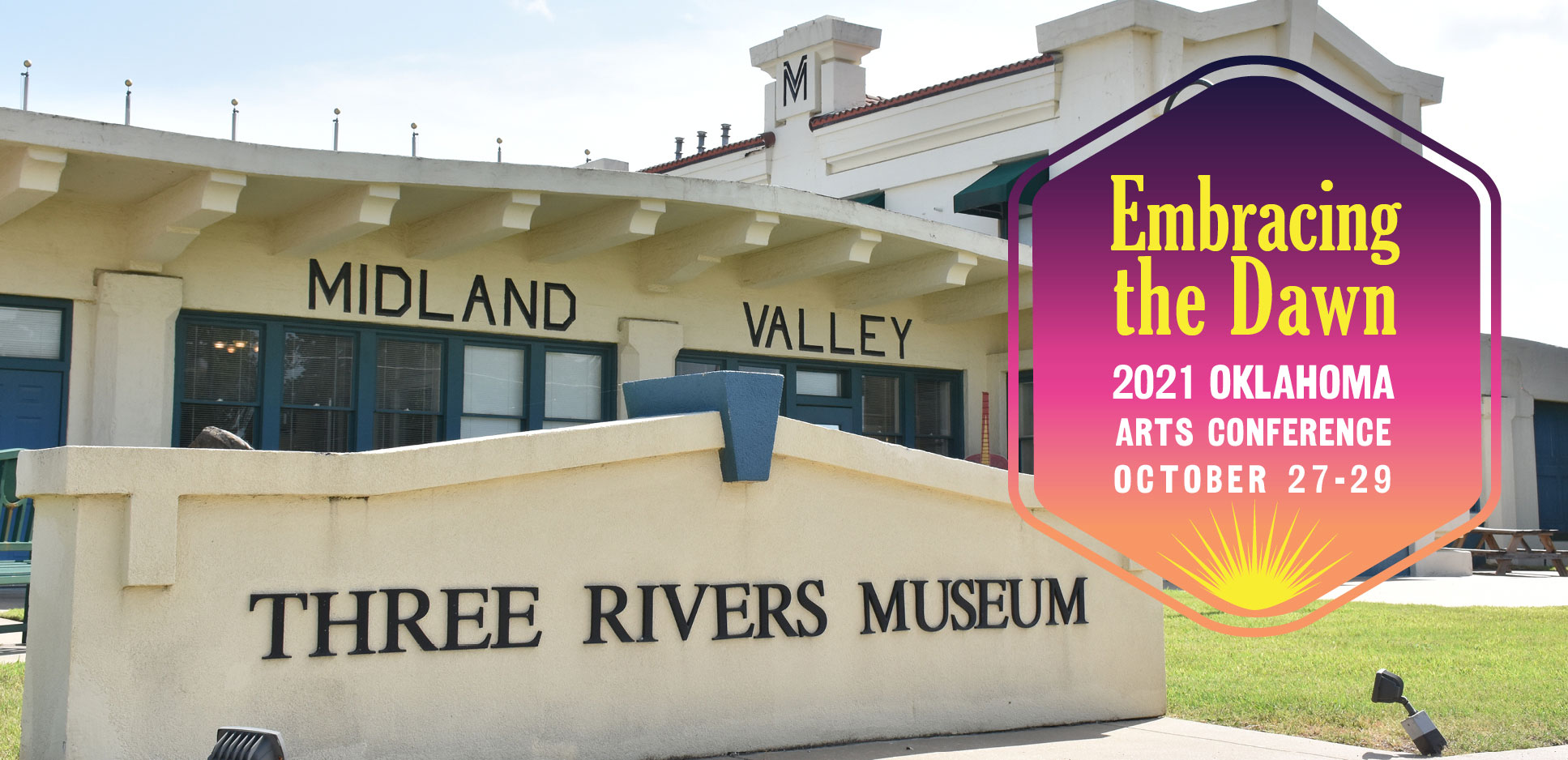 2021 Oklahoma Arts Conference
Cultural Arts Demonstrations at the Three Rivers Museum

Thursday, October 28, from 1:00 p.m. to 8:00 p.m.
Friday, October 29, from 10:00 a.m. to 5:00 p.m.
Room: Conference Room
Location: Three Rivers Museum – 220 Elgin St. , Muskogee, OK, 74401 Stop by the Three Rivers Museum to visit with local artists who will be demonstrating cultural traditions through art. Mediums include flint knapping, bow making, basket weaving, painting, beadwork, and more. Conference guests are invited to stop in to visit and engage with the artists to learn more about their work and process.

Featured artists include Sarah Cowett, Brian Jackson, Elizabeth Morgan, and MaryBeth and John Timothy.

Receive updates about the Oklahoma Arts Conference.

Questions?
For more information contact our Assistant Director.