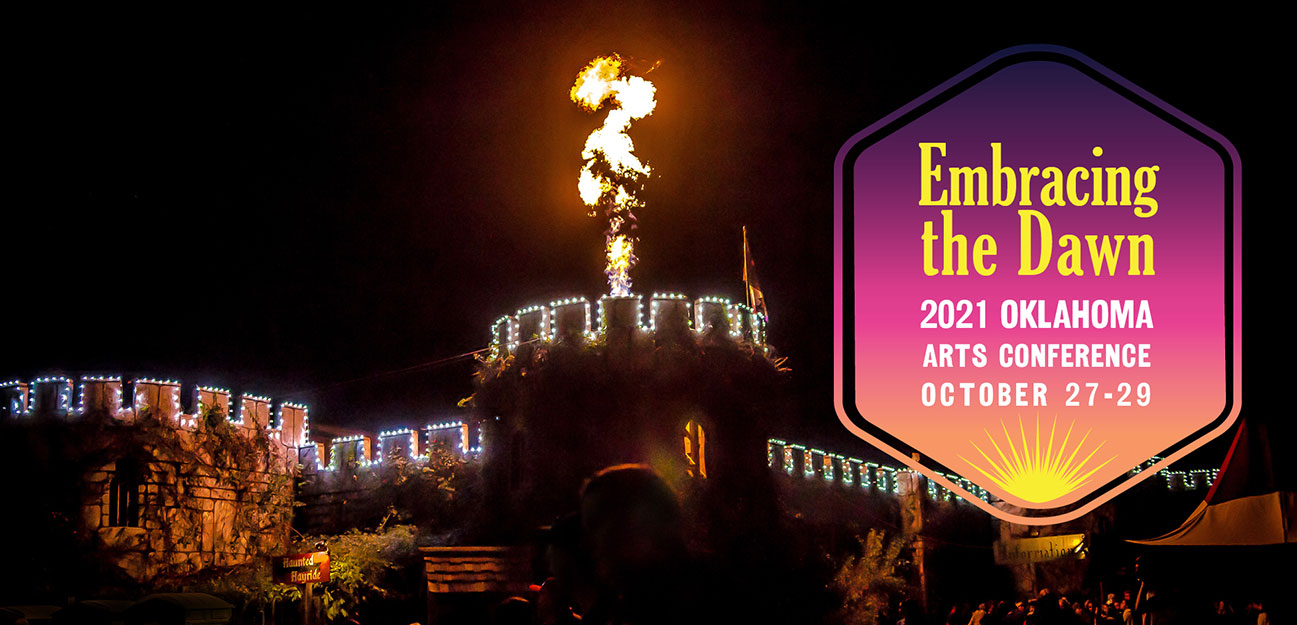 2021 Oklahoma Arts Conference
Friday Night Fun in Muskogee
Date: Friday – October, 29 2021
Time: 5:30pm - 10:00pm

Location: Castle of Muskogee – 3400 W Fern Mountain Rd, Muskogee, OK, 74401 Don't go home just yet...Muskogee offers lots of options for fun and frights on your Friday night!

The Halloween Festival at the Castle of Muskogee
Friday, October 29
Gates will be open from 5:30 p.m. until 10:00 p.m.
3400 W Fern Mountain Rd, Muskogee, OK 74401
Ticket prices range from $10 to $20 per person.

The Halloween Festival offers a range of chilling and thrilling experiences. The 62 acre festival space features vendors, rides, games, foods, and entertainment celebrating Halloween Season. Visit okcastle.com for more information.


The Rocky Horror Picture Show at the Roxy Theatre
Friday, October 29, 9:00 p.m.
220 W. Okmulgee Ave., Downtown Muskogee
Tickets are $15 and can be purchased by visiting roxymuskogee.org

There is no other experience like the interactive Rocky Horror Picture Show! Join us and experience the Absolute Pleasure of interacting with the movie by joining in saying the actors' lines, purchase your prop bag, and enjoy the small pleasures in life while participating and acting out the movie with the actors!
Receive updates about the Oklahoma Arts Conference.
Questions?
For more information contact our Assistant Director.