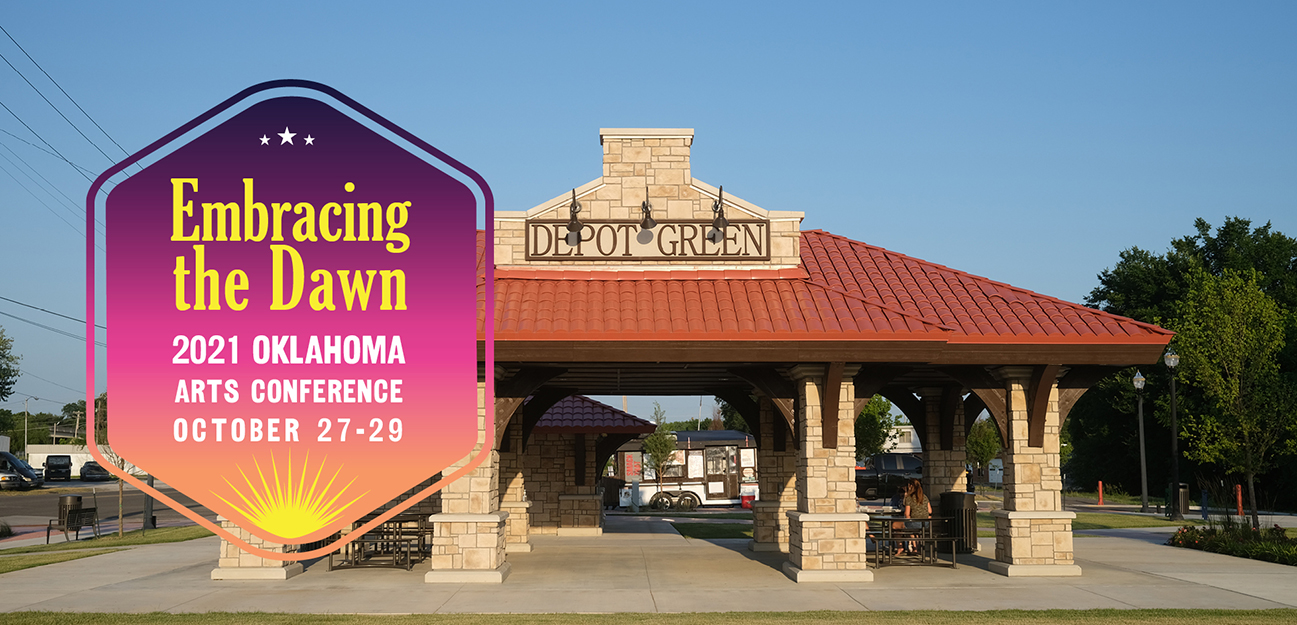 2021 Oklahoma Arts Conference
Safety and Wellbeing:
Our Commitment to the Sector
Our number one priority during the 2021 Oklahoma Arts Conference is the safety and wellbeing of conference attendees. After more than 18 months of isolation for many in the arts and cultural sector, this year's event is designed to address the physical, emotional, creative, and social wellbeing of Oklahomans whose work in the arts is essential to lifting up our communities and schools. We believe all of these health dimensions are important to meeting this need.
More than ever, our sector needs a safe space to convene and recharge. The 2021 Oklahoma Arts Conference will offer this and more. It will offer a different experience than previous years, but one that feels familiar. Expect a smaller gathering, with time and space set aside for dialogue and reconnection, where attendees can find the support they need for the challenges ahead.
As our team finalizes general sessions, breakout sessions, and networking events for the conference, we are working closely with our Muskogee community partners and host venues to ensure COVID-19 safety protocols that reflect CDC guidelines. Following are ways you can expect us to be looking out for your safety and wellbeing during the conference: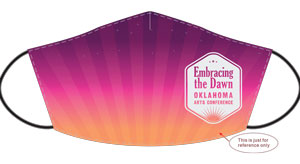 Conference-branded masks will be furnished to all attendees, and masks will be strongly encouraged indoors
Hand sanitizer will be supplied to all attendees
Staff and volunteers will wear masks
Outdoor and indoor-outdoor spaces will be maximized
Ventilation will be a priority at all events
Seats will be spaced out in all sessions and events
Larger meeting rooms will be utilized
Venues will post safety-related signage
Food service will feature individually-boxed meals
Badge ribbons will be available to indicate personal comfort level with close contact and distancing
Sanitizer stations will be available in conference spaces
Spaces will undergo enhanced cleaning and disinfecting
Other wellness factors have been taken into consideration in planning this year's conference. From taking advantage of the area's walkability, to having time to network and unwind, attendees can anticipate benefiting from the attention given to details that will promote their overall wellbeing.
As we prepare to gather for the 2021 Oklahoma Arts Conference, it is our hope to inspire everyone to be part of ensuring a safe and impactful experience. The arts will continue to thrive through our work together.
NOTE: Anyone who, within the past 14 days, has tested positive for COVID-19, is waiting for COVID-19 test results, is showing COVID-19 symptoms, or has had close contact with a person who has tested positive or has symptoms of COVID-19 should not attend the Conference.
Receive updates about the Oklahoma Arts Conference.
Questions?
For more information contact our Assistant Director.