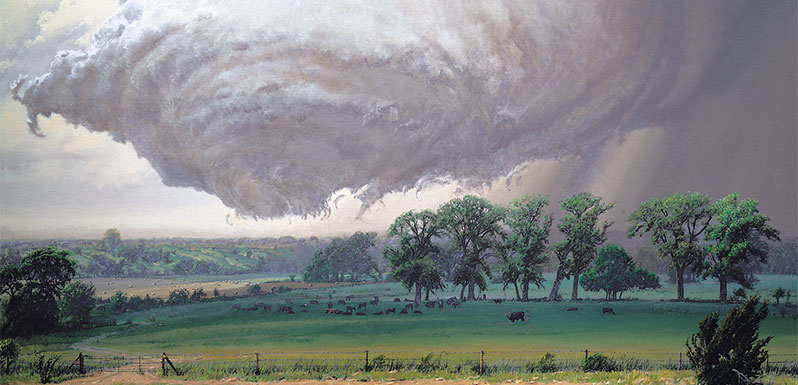 Oklahoma Arts Emergency Resource Page
The Oklahoma Arts Emergency Resource Page lists national, regional, state, and local resources available to artists and organizations affected by crisis or emergency situations. Resources are updated as crises occur to match needs for each situation.
COVID-19 (Coronavirus) Pandemic
A note from the Oklahoma Arts Council
As individuals and organizations involved in the arts across Oklahoma confront the extraordinary challenges of the COVID-19 pandemic, they can expect the unwavering support of the Oklahoma Arts Council. The arts have persevered through challenging times. Ours is an industry that flourishes not because it may profit people's finances, but because it profits their souls. It is our nature in the arts to adapt, just as it is our nature as Oklahomans to endure. We are confident that the creative spirit of those in the arts in Oklahoma will not only guide our industry through this season, it will position us to be stronger when it ends. 
Resources
Below are resources for artists and organizations to reference during the coronavirus pandemic. The page will be updated periodically as additional information and resources becomes available:
ahha Tulsa (Tulsa Arts and Humanities Council) – Coronavirus Resources for for Artists & Organizations
Allied Arts OKC – Allied Arts Emergency Relief Fund
American Alliance of Museums – various COVID-19 related resources
Americans for the Arts – Coronavirus (COVID-19) Resource and Response Center
Artist Relief Project  – help for artists, musicians, and performers impacted by the COVID19 crisis
Artists Thrive – COVID-19 Resources
Arts Administrators of Color – Arts Administrators of Color Emergency Fund
ArtsReady – online emergency preparedness service for arts and cultural nonprofits
Authors League Fund – Financial assistance for authors and poets in financial need due to medical problems and loss of income
Billboard – Billboard Resource Guide for Music Professionals
Capacity Interactive – Digital Marketing Recommendations for Arts Community During COVID-19 Outbreak
Center for Disease Control (CDC) – COVID-19 news, information, and guidance
CERF+ The Artists Safety Net – CERF+ Emergency Relief Fund (and other resources)
Common Field – COVID-19 Resources for the Artist Organization Field
Creative Capital – List of Arts Resources During the COVID-19 Outbreak
Environment Protection Agency (EPA) – EPA COVID-19 disinfectant list
Equal Sound – Corona Relief Fund for artists
Event Safety Alliance – podcasts, guides, and other resources
Forecast Public Art – various COVID-19 related resources
Format – The Photographer Fund
Foundation for Contemporary Arts – FCA COVID-19 Relief Fund
Freelance Artist Resource Producing Collective – COVID-19 and Freelance Artists
Gottlieb Foundation – The Adolph and Esther Gottlieb Emergency Grant
Jazz Foundation of America – Musicians' Emergency Fund
Kinkade Family Foundation – Emergency Grant for Curators
League of American Orchestras – various COVID-19 related resources
Mid-America Arts Alliance – various COVID-19 related resources
Musicians Foundation – grants for musicians during emergency situations
National Coalition for Arts' Preparedness & Emergency Response (NCAPER) – various COVID-19 related resources
National Council of Nonprofits – various COVID-19 related resources
National Endowment for the Arts – National Endowment for the Arts on COVID-19
National Guild for Community Arts Education – various COVID-19 related resources
New York Foundation for the Arts – Rauschenberg Emergency Grants for medical emergencies
Oklahoma Center for Nonprofits – Coronavirus (COVID-19) Resources for Nonprofits
Oklahoma City Community Foundation – grant opportunities for nonprofits, government agencies, and schools providing services to individuals impacted by COVID-19
Oklahoma Department of Commerce – various COVID-19 related resources for businesses and nonprofits
Oklahoma Film & Music Office – various COVID-19 related resources
Oklahoma Museums Association – COVID-19 Readiness & Response for Museums
Oklahoma State Department of Health – COVID-19 News, Information, and Call Center
Oklahoma Visual Arts Coalition – Artists Relief Aid and Resources
PEN America – PEN America Writers' Emergency Fund
Performing Arts Readiness – grants, sample emergency plans, loss calculator, case studies, and more
Queer Writers of Color – Queer Writers of Color Relief Fund
Red Dirt Relief Fund – grants and resources to provide emergency relief for Oklahoma musicians 
Sweet Relief – COVID-19 Fund at Sweet Relief
The Artists' Fellowship, Inc. – financial assistance for visual artists in times of emergency
The Pollock-Krasner Foundation – grants to artists for personal and medical expenses
Theatre Communications Group – various COVID-19 related resources
Tulsa Arts Alliance – webinar, resources, and funding opportunities
Tulsa Community Foundation and the Tulsa Area United Way – Tulsa Area COVID-19 Response Fund
Twenty Summers – Art Interrupted Emergency Arts Fund
U.S. Small Business Administration (SBA) – Paycheck Protection Program (CARES Act)
U.S. Small Business Administration (SBA) – Disaster Loan Assistance
United Way of Central Oklahoma – COVID-19 Response Fund
WomenArts – Emergency Funds
World Health Organization (WHO)– Guidelines on Gatherings and Events
Questions?
Our goal is to be a valuable resource for the state's arts community as the coronavirus pandemic evolves. The health and safety of every Oklahoman served through the arts is our top priority. If our staff can be of assistance, please contact us.
Go to our staff page to contact us.