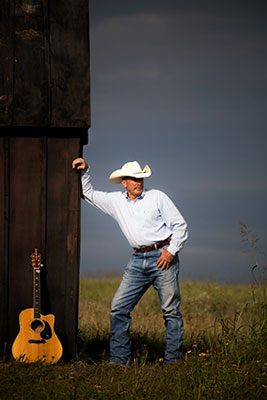 Email:
Website:
Availability:
Weeknights, Saturday and Sunday

Fees:
Original and Traditional Cowboy & Western Music: $750-$1,000
Gary Pratt with his Picketwire Band: $1,500
Bio:
A working ranch cowboy since the age of 18, Gary S. Pratt is a National Cowboy & Western Heritage Wrangler Award winning cowboy and western singer.  He is a songwriter, historian, storyteller, and accomplished guitarist who draws upon his military and ranching experience to offer authentically classic performances for audiences of all ages. 
Pratt has produced five studio albums.  Since the release of his first project in 2002, he has traveled the country performing traditional western tunes and his original cowboy songs. Gary is sponsored by Twisted X Boots, Purina Mills, and Alvarez Guitars.   
A resident of Davis, Oklahoma, Pratt manages all Southern Oklahoma ranching operations for the Chickasaw Nation.