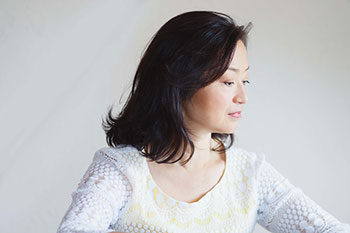 Booking Information:
Hyunsoon Whang
P.O. Box 413 
Medicine Park, OK 73557
Phone:
(580) 678-7183

Email:
Website:
Availability:
Year round

Fees:
Full Length Recital (ca. 90 minutes including intermission) - $800 and up
Mini Recital (ca. 45 minutes) - $500 and up
Children's Concert/School Show - $600 and up
Master Class - negotiable
Concerto with Orchestra - $2000 and up
Bio:
Pianist Hyunsoon Whang has delighted audiences in the U.S.A., Canada, the Cayman Islands, Europe, Iceland, Japan and her native Korea in hundreds of concerts. She has appeared as a soloist with conductors Leonard Slatkin, Joel Revzen, Nicholas Harshani and Miriam Burns. Critics have praised her as "the kind of player who appears to immerse her entire being in the music," and "impeccable, ......flawless." Equally passionate as an educator, she has taught at Cameron University since 1993, where she holds the Louise D. McMahon Endowed Chair in Music. She is a 2010 recipient of Oklahoma Governor's Arts in Education Award. She studied at the North Carolina School of the Arts, The Juilliard School and holds a doctorate from Indiana University. Hyunsoon believes that music is a gift which greatly enhances the quality of people's lives, and it is in this spirit she offers a variety of programs through different venues. She is available for concertos, recitals, master classes and children's concerts (K-12).