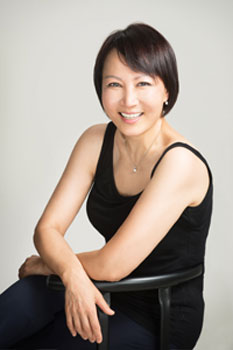 Booking Information


Phone:
PMI: Performance Management International
(918) 245-2982

Email:
Website:
Availability:
Year-round
Fees:
Concert: $1,500 - $3,000
Master Class: $500 plus travel as needed

Bio:
Dr. Jeongwon Ham has been a true international piano competitor throughout her musical career. From her debut recital in New York City to Germany she has "possessed astonishing and effortless technique. She plays not only with incredible warmth, but also with great power" quoted the German newspaper Frankfurter Rundschau. This decade Jeongwon has performed in China and served as artist-in-residence at Renmin University of China in Beijing. She has taught master classes, conducted workshops and radio interviews in several cities in Korea, Germany and England. She has also been featured pianist at various conferences in Hawaii and Italy. Recently, she was selected as one of the 40 most successful scholarship recipients to be featured at the Friedrich Naumann Stiftung's 40th anniversary convention in Germany. She was chosen out of 6800 scholarship recipients during their 40 years of support.
Recognized as a gifted teacher, Jeongwon has been an adjudicator at many international and national competitions including the Bartok- Kabalevsky-Prokofiev competition and the World Piano Competition. She was recently nominated for the Regent's Award for Superior Teaching at the University of Oklahoma where she is an Associate Professor of Piano. Prior to her current position, she held positions at the Hochschule fur Musik Hans-Eisler and Carl-Phillip-Emmanuel Bach Musikgymnasium (pre-college) in Berlin, and the University of Northern Iowa.
Jeongwon obtained degrees from the Folkwang Hochschule fur Musik in Essen and Hochschule der Kunste in Berlin, Germany. In the United States, she received her Doctor of Musical Arts degree from the University of Kansas. Her teachers include distinguished pianists such as Sequeira Costa, Klaus Hellwig, Hans Leygraf, and Ludger Maxsein.