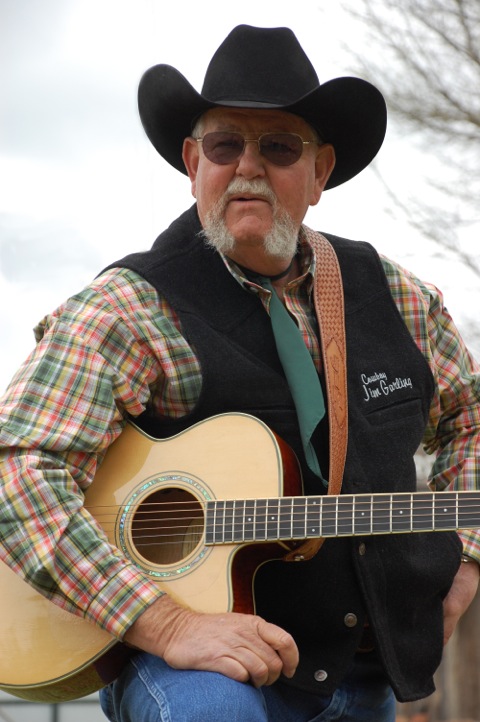 Booking Information:
Jim Garling
6906 Bill Doolin Trail
Guthrie, OK 73044
Phone:
(405) 306-4182
(405) 260-0024

Email:
Website:
Availability:
Year round
Fees:
Performance: $500-$1000
Workshops (Guitar and Fiddle): $1000
Bio:
Boots tap, hands clap, and grins grow like new spring grass during a Jim Garling performance. An Oklahoma native, Garling's influences include Gene Autry, Roy Rogers, the Sons of the Pioneers, and Bob Wills and the Texas Playboys, combining their sounds for just the right mix of old-style, acoustic western cowboy music and western swing. Garling's performance includes cowboy-era music, classics from Saturday matinee silver screen heroes, and favorites from contemporary artists who reflect on the cowboy life. A good dose of storytelling and amusing anecdotes are part of a Jim Garling concert experience.
Among Garling's performances at top western regional and national venues and events, he has performed at the National Cowboy and Western Heritage Museum, Oklahoma International Bluegrass Festival, Western Heritage Days--Tom Mix Festival and Wild West Show, Cherokee Strip Celebration, Cheyenne Cowboy Symposium, Western Music Association Annual Meeting, and the Gene Autry Oklahoma Film & Music Festival.
Garling performs at schools, libraries and museums, where his program brings the history of Oklahoma and western cowboy music traditions to life. He is continually promoting and performing cowboy/western music to preserve it for generations to come. With his easygoing style, Garling weaves his passion for music and knowledge of the cowboy way into a blend that's perfect for concerts, workshops, festivals and stage shows.
For schools, libraries, and museums, Garling customizes his programs for the educational needs of the presenter.