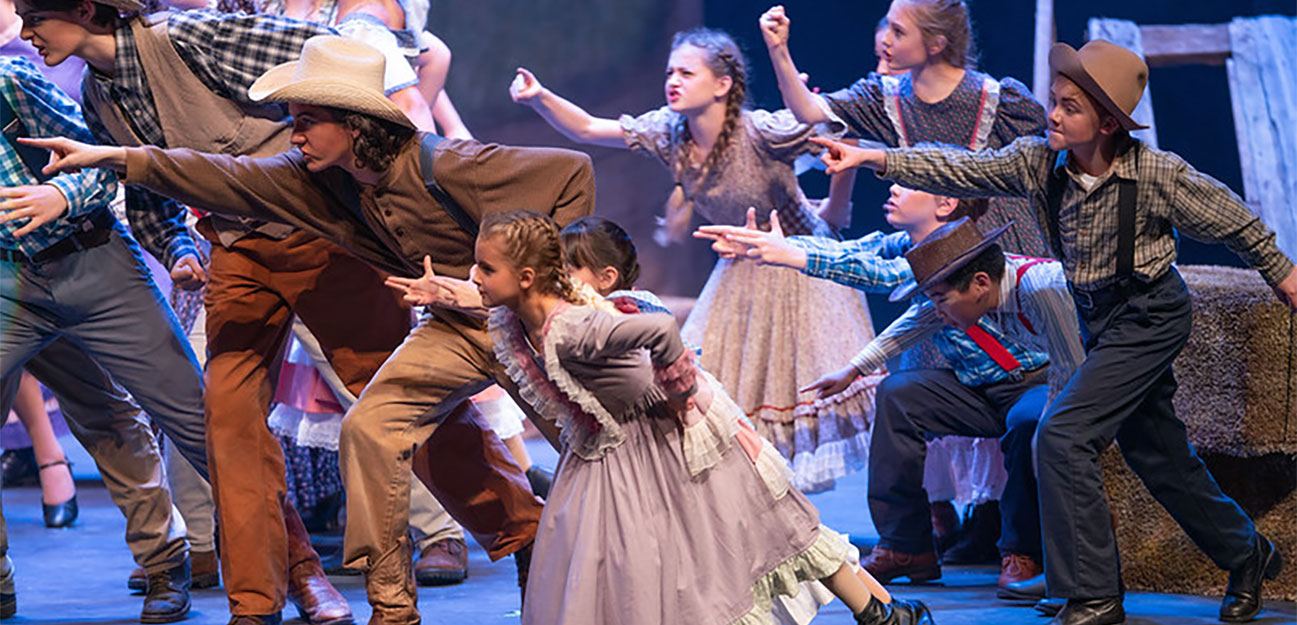 Rural Arts Opportunity Grants
To ensure all Oklahomans have access to the arts, Rural Arts Opportunity Grants are available to organizations in select rural counties. The grant program represents a strategic investment by the Oklahoma Arts Council to advance state goals related to economic development, education, and quality of life. Grants are available to support capacity building and professional development activities, and learning-based or audience-based arts programs. The program was developed through allocated funds from the Oklahoma State Legislature to leverage resources for geographically isolated areas of the state that have limited access to arts and cultural activities.
Grant Program Goals
Support arts programming and opportunities for more Oklahomans

This grant opportunity is only open for organizations in the Opportunity Counties listed below

Establish arts infrastructure in rural and remote areas
Opportunity Counties
Organizations in the counties below are eligible for this funding opportunity. Counties were identified through an analysis of Oklahoma Arts Council funding history and award distribution, with a special focus on supporting historically underfunded areas.
| | | | |
| --- | --- | --- | --- |
| Alfalfa | Dewey | Latimer | Okmulgee |
| Atoka | Ellis | Love | Osage |
| Beaver | Garvin | Major | Pawnee |
| Blaine | Grant | Marshall | Pittsburg |
| Caddo | Harmon | Mayes | Pushmataha |
| Choctaw | Harper | McClain | Roger Mills |
| Cimarron | Haskell | Murray | Sequoyah |
| Coal | Jefferson | Noble | Wagoner |
| Craig | Johnston | Nowata | Washita |
Organizations in counties not on the list are encouraged to learn about funding available through our other grant programs.
Overview
Project Activity Dates
July 1, 2022 - June 30, 2023 (Grant Period FY2023)
Grant Amount
Up to $5,000 per organization. 
Award match requirement: 1:1 (100%). Half of the match (50%) may be in-kind support. Matching funds may not be other Oklahoma Arts Council funds or federal funds
Application Deadline
Applications are accepted on a rolling basis. Applications may be submitted at any time as long as the project has not ended.
Informational Webinar
TBD 
Accessibility: If you require accommodations in order to fully participate in the webinar, please contact our Grants Office at grants@arts.ok.gov or 405-521-2040.
Final Report Due
30 days after project ends, or July 30, 2023, at 5:00 p.m. Central Time
Who Can Apply?
Organizations with a primary address (registered with the IRS and State of Oklahoma) in one of the rural opportunity counties listed above. Eligible organizations include:
501(c)(3) nonprofit organizations incorporated in the State of Oklahoma as a Domestic Not for Profit Corporation

In good standing with the IRS (Organizations who have had their IRS status revoked are not eligible for Oklahoma Arts Council grant support. It is your responsibility to ensure that your status is current at the time of the application and throughout the life of your award.)

In good standing with the State of Oklahoma

Registered with a DUNS number and eligible to receive federal support (organizations cannot be listed under the SAM Exclusions federal debarred or suspended list)

City, county, and federally-recognized tribal governments

Public libraries
What Types of Programs Can Be Supported?
Grants can support projects associated with capacity building/professional development, learning-based, or audience-based arts programs. Projects can be new or ongoing but cannot end before the submission of an application. Please see the Grant Program Guidelines for more project examples.
What Expenses Are Allowable?
Funding from this grant can be used toward arts-related expenses such as artistic and administrative payroll expenses; facility and operational expenses directly related to arts programming and administration; consulting, planning, and evaluation contracts to support arts capacity building; and arts program-related expenses. Projects can be new or ongoing but cannot end before the submission of an application. Please see the Grant Program Guidelines for complete list of allowable and unallowable expenses.
Documents and Links
Grant Program Guidelines
General Grant Terms and Conditions
Application Preview
Grant System Login
Award Management (available soon)

How to Apply
Step 1: If your organization has not applied for an Oklahoma Arts Council grant within the past three years, please complete our Grant System Login Request Form. Once you have access, you can log in and apply for a grant. If you have questions about logging in, please contact our grants office at (405) 521-2040 or grants@arts.ok.gov

Step 2: Once your organization has access to the grant system, your organization's Grant Contact can log on and complete an Arts Rural Opportunity Grant application. Your application music be submitted before your project ends
Who to Contact for Help
For questions about this grant program contact Molly O'Connor, Assistant Director, at molly.oconnor@arts.ok.gov or 405-521-2013.
For questions about grant system access, contact the Grants Office at grants@arts.ok.gov or 405-521-2040.
For questions about managing your grant award, contact Thomas Tran, Grants Director, at thomas.tran@arts.ok.gov or 405-521-2041.