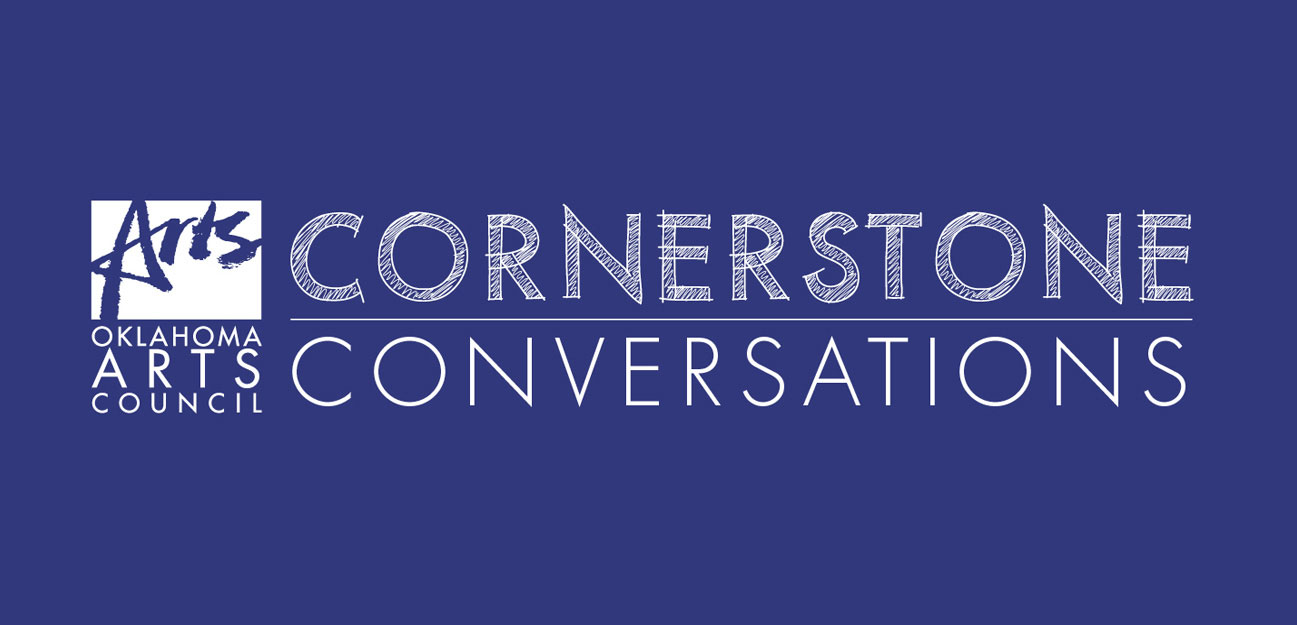 Cornerstone Conversations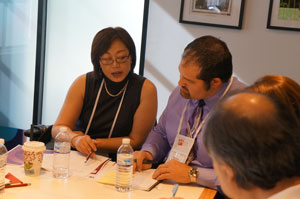 The Oklahoma Arts Council is pleased to announce Cornerstone Conversations, a series of listening sessions that will take place across the state in late 2019 and early 2020. The tour is designed to empower Oklahomans representing all communities to partner with the Oklahoma Arts Council in creating shared goals for using the arts to meet needs in communities and schools statewide. Cornerstone Conversations will be an important building block in creating the Oklahoma Arts Council 2021-2025 strategic plan.

The Oklahoma Arts Council believes that all Oklahomans should have a role in shaping new horizons for our state. Our Cornerstone Conversations tour is specifically designed as an inclusive process that will connect us with geographically and culturally diverse communities.
Conversations
Cornerstone Conversations sessions will be co-facilitated by members of each local community. Attendees can expect individual exercises and small group discussion in addition to the opportunity to provide written feedback. Each session will close with a 30-minute networking break that will include light refreshments. Seating may be limited. There is no cost to attend, however RSVPs are requested.
Through Cornerstone Conversations, our staff will be able to listen, learn, and dream together with Oklahomans representing all communities for what is possible for our state through the arts. Reserve your seat for one of the scheduled sessions, or look for more tour stops to be announced soon in a community near you.
Reserve Your Seat
To reserve your seat at a Cornerstone Conversations session, send an email to heidi.costello@arts.ok.gov or call (405) 521-2040.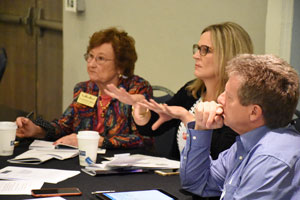 Upcoming Conversations
Idabel
February 20, 5:00 to 7:30 p.m.
Museum of the Red River
812 E. Lincoln Rd.
Idabel, OK 74745

Ardmore
March 3, 6:00 to 8:30 p.m.
The Goddard Center
401 1st Ave SW
Ardmore, OK 73401
Miami
March 10, 4:00 to 6:30 p.m.
Coleman Theatre
103 N. Main St.
Miami, OK 74354
Lawton
March 30, 5:30 to 8:00 p.m.
Museum of the Great Plains
601 NW Ferris Ave.
Lawton, OK 73507
More sessions will be announced soon. Sign up to receive updates about Cornerstone Conversations.
Previous Conversations
Weatherford
February 13, 5:30 to 8:00 p.m.
Weatherford Public Library
219 Franklin Ave.
Weatherford, OK 73096
Tulsa
December 16, 6:00 to 8:30 p.m.
ahha Tulsa
101 E. Archer St.
Tulsa, OK 74103
Shawnee
December 10, 6:00 to 8:30 p.m.
Mabee-Gerrer Museum of Art
1900 W. MacArthur St.
Shawnee, OK 74804
Enid
December 5, 4:00 to 6:30 p.m.
Leonardo's Children's Museum
200 E. Maple Ave.
Enid, OK 73701
Woodward
November 20, 5:00 to 7:30 p.m.
Woodward Arts Theatre and Josie Adams Cultural Centre
818 Main St.
Woodward, OK 73801

Guymon
November 19, 6:00 to 8:30 p.m.
Guymon Public Library and Arts Center
1718 N. Oklahoma St.
Guymon, 73942

Strategic Planning Process
View this blueprint to learn more about the Oklahoma Arts Council process for developing its 2021-2025 strategic plan.
Accessibility
The Oklahoma Arts Council wants to accommodate any individual interested in attending a listening session. If you have specific needs, please contact us in advance of a session to let us know how we can accommodate your needs and ensure your ability to fully participate. Send an email to heidi.costello@arts.ok.gov or call (405) 521-2040.