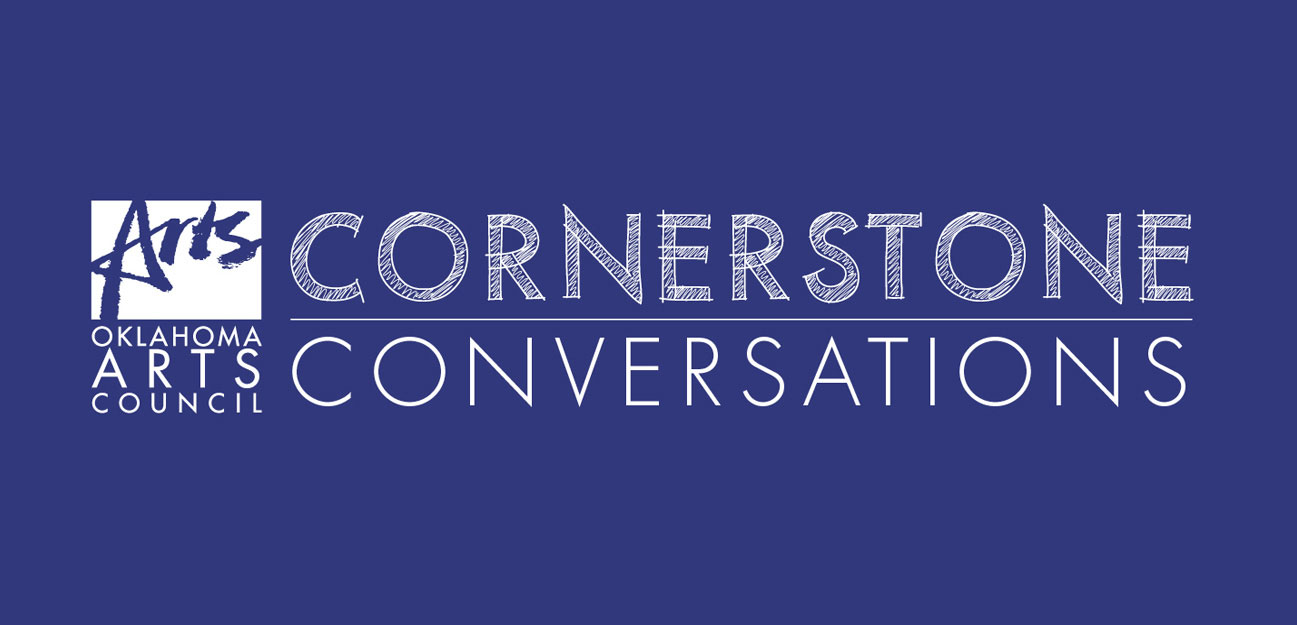 Cornerstone Conversations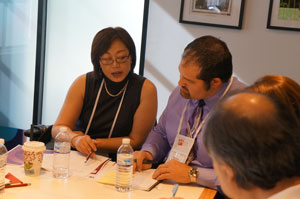 From fall 2019 to spring 2020, the Oklahoma Arts Council hosted a series of listening sessions in communities across the state. These Cornerstone Conversations were designed as an inclusive process to empower Oklahomans representing all communities to partner with the Oklahoma Arts Council in creating shared goals for using the arts to meet needs in communities and schools statewide. As the Oklahoma Arts Council believes that all Oklahomans should have a role in shaping new horizons for our state, Cornerstone Conversations were an important building block in creating the 2021-2025 Oklahoma Arts Council Strategic Plan.
2021-2025 Draft Strategic Plan Comment Period
The public comment period for the 2021-2025 Oklahoma Arts Council Draft Strategic Plan ended February 5. The public comment period is an important step in an extensive process to ensure the services of the Oklahoma Arts Council reflect the needs of individuals, organizations, and communities statewide. The Oklahoma Arts Council appreciates the input provided to the draft of the plan. Revisions to the draft based on feedback provided during the public comment period may be incorporated before a final plan is approved by the Governor-appointed Oklahoma Arts Council board.
Cornerstone Conversations Reports
Cornerstone Conversations: A Qualitative Analysis
Data collected during the nine Cornerstone Conversations sessions held in communities across the state was compiled and analyzed by the University of Oklahoma's Hope Research Center. This document presents the results of the qualitative content analysis conducted to identify and categorize themes that developed across the focus groups.
Oklahoma Arts Council 2020 Strategic Planning Survey Report
From February 18 to March 11, 2020, the Oklahoma Arts Council in partnership with the National Assembly of State Arts Agencies (NASAA) administered an online survey as part of a comprehensive strategic planning process to evaluate our agency's programs and priorities. Nearly 600 responses were received from Oklahomans across the state. This report presents the findings of the survey.
Conversations
Cornerstone Conversations sessions were co-facilitated by members of each local community. Attendees participated in individual exercises and small group discussion and were given opportunities to provide written feedback. Sessions closed with a 30-minute networking break.
Through Cornerstone Conversations, the Oklahoma Arts Council staff was able to listen, learn, and dream together with Oklahomans representing all communities for what is possible for our state through the arts.
Cornerstone Conversations were held in the following communities. Sessions planned for other Oklahoma communities after March 10 were postponed due to the COVID-19 pandemic.
Miami
March 10, 4:00 to 6:30 p.m.
Historic Coleman Theatre
103 N. Main St.
Miami, OK 74354

Ardmore
March 3, 6:00 to 8:30 p.m.
The Goddard Center
401 1st Ave SW
Ardmore, OK 73401
Idabel
February 20, 5:00 to 7:30 p.m.
Museum of the Red River
812 E. Lincoln Rd.
Idabel, OK 74745
Weatherford
February 13, 5:30 to 8:00 p.m.
Weatherford Public Library
219 Franklin Ave.
Weatherford, OK 73096
Tulsa
December 16, 6:00 to 8:30 p.m.
ahha Tulsa
101 E. Archer St.
Tulsa, OK 74103
Shawnee
December 10, 6:00 to 8:30 p.m.
Mabee-Gerrer Museum of Art
1900 W. MacArthur St.
Shawnee, OK 74804
Enid
December 5, 4:00 to 6:30 p.m.
Leonardo's Children's Museum
200 E. Maple Ave.
Enid, OK 73701
Woodward
November 20, 5:00 to 7:30 p.m.
Woodward Arts Theatre and Josie Adams Cultural Centre
818 Main St.
Woodward, OK 73801

Guymon
November 19, 6:00 to 8:30 p.m.
Guymon Public Library and Arts Center
1718 N. Oklahoma St.
Guymon, 73942

Strategic Planning Process
View this blueprint to learn more about the Oklahoma Arts Council process for developing its 2021-2025 strategic plan.